---
---
"Words are, of course, the most powerful drug used by mankind."
---
---
---
---
█
█
█
█
█
█
█
█
█
█
█
█
█
█[/color]
▌
[color=color1]▌
▌
▌
▌
▌
▌
▌
▌
▌
▌
▌
▌[/color]
▌

Isabelle Abigail Vanderbilt
Answer.
N I C K N A M E
Belle
G E N D E R
Female
A G E
20
N A T I O N A L I T Y
British
A L L I A N C E
Youngblood
S E X U A L I T Y
Bi
---
---
---
---
[color=color1]█
█
█
█
█
█
█
█
█
█
█
█
█
█
█
█
█
█[/color]
▌
[color=color2]▌
▌
▌
▌
▌
▌
▌
▌
▌
▌
▌
▌
▌
▌
▌
▌[/color]
▌

H E I G H T
1m75
W E I G H T
62
H A I R C O L O U R
Blonde/brown
E Y E C O L O U R
Greenish blue
S K I N T O N E
White
G E N E R A L

__

A P P E A R A N C E
I used to have a lot more "to love" but since the war and the blackout my muscles show through my skin. I had to survive, I had to train myself. I normally have beautiful curls but I have shaven one side of my head to show them that I am not someone they want to mess with. I usualy wear black and leather because we have to show the people that we are ready to fight, we are ready to defend them. But I feel most comfortable in nice female dresses and adorable shoes. (And I DO miss the other part of my hair!!! )
---
---
"Beware; for I am fearless, and therefore powerful."
---
---
[color=color2]█
█
█
█
█
█
█
█
█
█
█
█
█
█[/color]
▌
[color=color1]▌
▌
▌
▌
▌
▌
▌
▌
▌
▌
▌
▌[/color]
▌

[img]image[/img]
P E R S O N A L I T Y
Yes I was raised to be a lady but I am not to be fucked with. There are two things my dad thought me : never trust ANYONE who charges by the hour and never settle for less than you bargained for. I bargained for a good life here within these walls and I am determined to get it without having to thank people afterwards or without being in debt with anyone. I am independant and I know what I want and I know how to get it. I have changed a lot since the war and this can be quite heavy on me. I often want to go back to earlier times but I know I can't and thus I often get mad and angry with people that nag about how good things used to be... because they just keep opening that sore wound. I don't like lying but I am a manipulative bitch.
---
---
---
---
[color=color1]█
█
█
█
█
█
█
█
█
█
█
█
█
█[/color]
▌
[color=color2]▌
▌
▌
▌
▌
▌
▌
▌
▌
▌
▌
▌[/color]
▌

[color=color2]█
█
█
█
█
█
█
█
█
█
█
█
█
█[/color]
▌
▌
▌
▌
▌
▌
▌
▌
▌
▌
▌
▌
▌
[color=transparent]▌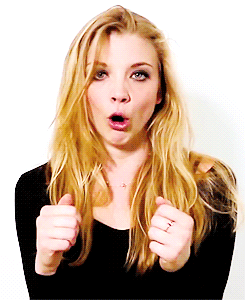 L I K E S
Make up | Politics | Power | Ambition | Steak | History
D I S L I K E S
Weakness | Rebels | Lying | Maths | Tea
Q U I R K S
Wiggles her nose when she's not happy about something | Always eats mac and cheese with ketchup | Hates to be disturbed while reading | Grinds her teeth in her sleep
S K I L L S
Horseback Riding | Politics | Manipulating | Can balance a spoon on her nose | Drawing
---
---
"Never underestimate the power of stupid people in large groups."
---
---
[img]image[/img]
[center]
Face Claim
Nathalie Dormer