Name:
Naomi Miyamoto
Gender:
Sophomore
Age:
19
Sexual Orientation:
Straight
Likes:
Music, Sports, Sweets, and When her parents aren't fighting, playing the piano or any instrument, and trying out new things.
Dislikes:
Blood (she has hemophobia which is one of the reasons she doesn't want to be a doctor) , when her heart starts spazzing, When her parents are fighting, and when someone picks on her (she had some issues of this in the past)
Picture: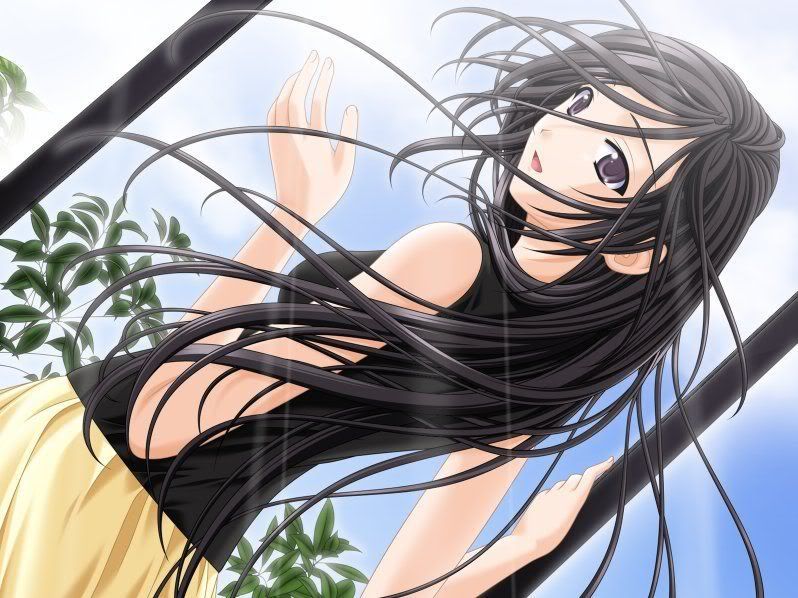 Personal Description:
Is a bit pale but is only noticeable when u start comparing her. She's pretty lean and is 5'6" and 105 lbs. She actually loves sports and music but her parents have never approved of them. She has long flowing black hair which only makes her look a bit more pale and striking emerald green eyes.
Personality:
Naomi is usually stressed out all the time because her parents force her to do many things she doesn't want to do. She usually has her head in a book because of her parents but in all reality, doesn't really like reading as much as playing piano or guitar. She always tries to be sweet but if u catch her on a bad day, she can be a bit jerky. She always follows her parents orders because if she doesn't, they usually scold her which makes her heart spasm. (she has a weak heart). She always hates it when people yell because her parents always fight and has never been able to handle people yelling at each other or at her. She was often made fun of in high school because of her high grades and was often called a "nerd". If u ever pick on her, be ready for anything because she can be absolutely brutal whenever someone picks on her.
History:
Naomi has always had straight A's and has always been pushed by her parents to do what they want, have the friends they approve of, and never do anything bad. Her friends noticed how stressed she has become and have forced her to go join the host club to have fun. Her parents are forcing her to become a doctor like her them and is often given speeches by her parents every other day and ESPECIALLY whenever she gets a 99 on anything instead of 100%. She is an amazing pianist and often silences a room whenever she plays although her parents do not approve of this and have taken all the pianos out of their house. Shes also really good at playing the guitar but her parents have also taken this out of the house. She also loves any type of sports but her parents, again, disapprove of this but not only because they disagree with it. They also don't approve of sports because Naomi has a weak heart and it puts her in danger when playing sports. Naomi usually becomes overly stressed and will randomly whip out her iPod and put on her head phones for a second to get over her stress so her heart wont go through spasms. when overly emotional, her heart will go through a spasm and it starts to get hard for her to breathe. If this happens, either get her headphones on her and turn on her music to calm her down or, if the situation worsens, get her medical help. Naomi might also just not come to school some days because of her weak heart.