Princess Zari Leo
❝I'm willing to help for a prize❞
~ Nickname ~
"It sounds better than Princess Leo"
Lion Queen
~ Gender ~
"Women are stronger than men."
Female
~ Sexuality ~
"I want someone who I can control"
Straight
~ Age ~
"It's just rude to ask womans age"
26
~ Role ~
"I wish I would be a Queen"
Princess Leo, Ruler of the Leos, Warlord of Leos
~ Distinguishable Features ~
"This scar? One of those I have got in a battle"
She has lion ears and tail. There's also a visible scar that goes over her right eye. And many more under her clothes from the fights she has been in
~ Personality ~
"I'm not a diva, I'm just being realistic"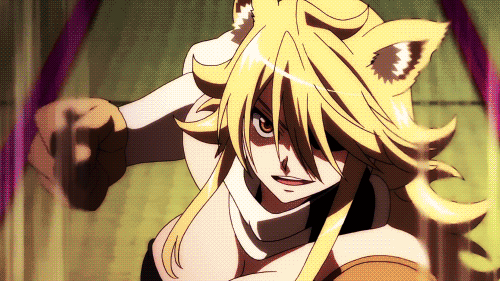 Zari is strong leader and has proved herself many times. Her fighting skills are widely known and many rumours of her fights have been told. She loves to have power and money but she's a strong and loyal ally – if you just pay her enough. But even if she loves money, she's making sure everyone gets their own cut. Most of the Kingdom's wealth she uses to maintain her army. She's also skillful when it comes to trading and bargaining. She's ready to fight to get the best possible deal for herself. Being open to both sides ensures she has the best chance to be on the winners side – or maybe even being the winner and getting the position she dreams about, The Queen Lion.
She's proud, and that makes her stubborn as well. She wants to have control over things. Manipulating people to work as she wants is, as she says herself, her hobby. She's also clever and sneaky. You can't always be sure if she's telling the truth to you, and she's not so concerned about right or wrong as long as it benefits her.
There is also a more caring side of her that is hidden deep inside her. She's always been taught to survive alone but in reality wouldn't mind if there was someone to take care of her. Even if Zari acts strong, she cares greatly of her people, trying to make sure they won't suffer in rash environment. She's especially concerned about her younger brother even if he's almost as good fighter as she is, but losing him would shake her world.
However she tends to get mad easily – especially when her plans don't work. Her short temper and amazing fighting skills are reasons why most of the people fear her. She often carries a claymore with her so pissing her off and your death might be only few seconds apart.
~ History ~
"I wouldn't be Princess if I couldn't fight."
In her kingdom all that matters is good fighting and surviving skills. Living in the bare mountains with wild animals, they're vital conditions. As soon as the children turn seven, they're given their first weapon, usually a knife or bow. By the age of 15 they're expected to handle at least two different weapons and survive in the mountains alone. Zari was perfectly capable of doing this and even surpassed many of her age. She was able to fight barehanded, or use a bow, a knife or swords.
When the previous prince, who was Zaris father, passed away, there was a tournament in which the next ruler would be decided. The rules were simple: the next prince would be the one who doesn't lose, and if you lost your match you couldn't fight in another. Zari, however, couldn't stand the thought of her little brother Griffin taking the crown. Being sneaky, she waited until her brother had won most of the matches. Because "Princess of Leos" was unheard of, Zari took some armor to hide her face and hair. The battle was intense but after three hours she finally won. When she revealed her face the Leos were in shock. They didn't think a woman could rule a country - especially when it was 17 year old girl. There were many who challenged Zari to a duel and she has won every single one of them. She has shown that a woman can be a leader. After all, she has ruled the Leos nine years already.
~ Family ~
"The death of my family will never be forgotten"
Aldrich Leo - Father and the previous Prince - deceased at age of 46 (when Zari was 17 years old)
Sanura Leo - Mother - murdered by Jafari at age of 26 (when Zari was 4)
Griffin Leo - Brother - 23
Jafari Rashid - Uncle from her mother's side - killed by Zari at the age of 38 (when Zari was 13)
~ Side ~
"I choose the side that's best for me"
Both. She works for the side willing to pay her more to stay on their side.
~ Romantic Interest ~
"I'm independent woman"
No one
~ Likes ~


♥Fighting and sparring
♥Power
♥Money
♥Sunrises
♥Fire and warmth



~ Talents ~


✔Fighting: bow, sword or
barehanded
✔Trading and bargaining
✔Tracking
✔Surviving in nature



~ Hobbies ~


✔Collecting rare, ancient weapons
✔Sword fighting
✔Manipulating people
~ Dislikes ~


✖Weaklings & showing weakness
✖Threats towards her family
✖Water and rain
✖Vegetarians
✖Wasting time



~ Flaws ~


✘Proud
✘Risk-taker
✘Gets angry easily
✘Doesn't care about right
and wrong



~ Fears ~


✘Losing her high position
✘Losing her beloved ones
✘Not to be able to find love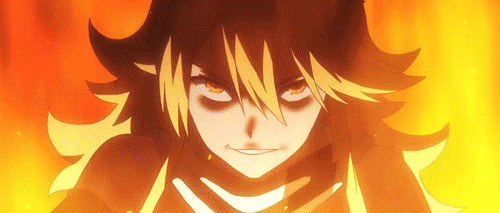 ---
~ Thoughts on Others ~
"I'm not saying I'm better than them. However everyone has their weaknesses"
King Constellation
"I'm grateful for all his help but I'm still not going to help him for free. Let's say it's payment for all those extremely bad dad-jokes."
Queen Stars
"There's some things we think alike. However she's even too confident of herself and her powers. She should think carefully about hiring me, otherwise.... I might just go after her crown."
Aries
"Strong leader, fighter and woman. Those are good qualities. Also I have to admit I have never forgotten the day we met"
Taurus
"Calls herself a warrior but has never been in a war nor doesn't want to even get involved. I can't respect someone like that."
Gemini
"It's so frustrating to talk with her. Because you can't actually talk to her. But I have to acknowledge that she's not stupid. Being mute and able to rule needs intelligent and quick witted person."
Cancer
"I have only heard rumours of him. Would be interesting to meet him. Maybe have a match or two."
Leo
"Me? The one you don't want to piss off."
Virgo
"I don't really know that much about her. But the little I know... She seems boring. I doubt I even want to know her better."
Libra
"An overly self-righteous idiot, annoying egoist who thinks he's funny, smug bastard, drunkard moron, a leech at his best and has less manners than the leeches in question. Actually calling him a leech is disrespectful towards leeches."
Scorpio
"The new ruler has something even more shady going around him than the previous Prince. He will have to earn my trust before I continue business with his Kingdom."
Sagittarius
"So full of herself."
Capricorn
"He's not that bad. I can congratulate him for his success."
Aquarius
"A bit of mystery to me even if we share a border. Somehow we haven't been in the same place at the same time. A true warrior and strong leader, someone I could spar with."
Pisces
"Over-excited, way too cheerful and childish. Do you need to know more to realize I don't like her?"
The land of Leos
~Geography of land~
"You need a tough shell to make it alive."
The land of Leos is in the middle of the mountain range - making it tough to survive in bare terrain and on cold nights, especially in winters. It's not rare to see people gathering to forges where fire is burning almost all day long. The castle itself is on the highest peak, and has sturdy stone walls that won't shatter when there's an earthquake. Most of the Leos live near castle for best supplies but there's training camps all over the kingdom.
The capital is also hard to reach - the mountain path there is long and most of it is a winding road. On horseback, it takes at least 5 hours to reach the high and sturdy walls of the castle - if the weather is in your favour. When raining, the roads quickly get slippery, and in winter they are covered in snow and ice. Landslides can also block the roads and you have to find another path around. However on foot and using shortcuts over the mountains it's possible to reach the castle faster - unless you run into cougars, bears or wild boars.
There's no forests or plains where you could have fields, and so getting enough food for the whole nation has always been a struggle. It's possible to grow some plants on the lower mountainsides where it's warmer and the ground has better fertility but it's not enough to produce food for everyone. Often Zari uses the kingdom's wealth to buy vegetables and fruits from other kingdoms. However when talking about meat - there's no shortage. There's many wild animals on the mountains as well as some streams where you can catch a fish or two.
~Military history~
"Fighting is in our blood"
Given that the Capital of the Kingdom is hard to reach and has sturdy walls, their military isn't made for purely defending the castle. Since the ancient times Leos have always loved to fight, either with each other or someone else. They were ranked by their military skills and the ruler was always the one with most strength and strategic skill. Most importantly, good fighting skills were needed to defend oneself from the wild animals as well as to catch prey.
Some centuries ago, the current Prince was asked to help another kingdom in a fight. He saw it as an opportunity to grow Leos wealth and formed the first army of mercenaries. They won the battle and Leos reputation as an efficient army was quickly formed when their help was asked time after time. As so the Prince formed a larger army of mercenaries using the mountain area as an ideal training camp. Leos didn't only polish their fighting skills but their strength, speed and stamina when training on the tough terrain every day in any weather. Over the time more and more Leos wanted to join to army dedicating their life to fighting.
Nowadays every Leo can fight, loves to fight, follows orders and are loyal to their leaders. As a ruler, Zari is also the warlord guiding the captains of the smaller units. Even if the army is formed from the mercenaries, they usually won't get paid straight. Instead of the salary, Zari uses the large pay she gets to maintain the army as well as getting food resources. Surprisingly, not many is against this system since it's not only benefitting them but everyone in their family as well. For the upcoming war, Zari won't only provide an army to fight in front, she can also provide protection to other kingdoms.
~Culture~
"We're proud to show our traditions"
Verasey, the Capital:
The Capital of the Kingdoms of Leos is located up in the north, on the highest peak of the mountains. In Verasey, you can find the Castle where Zari lives, and most of the Kingdom's forges are also located there. Most of the Leos live in the capital so it's the busiest trading centre in Kingdom and from the marketplace you can find finest pieces of art: weaponry made by blacksmiths of Leos.
Steelbound Forges:
One thing you can't miss while visiting the city is the large complex of the forges located near the castle. From early morning to late night the fire is burning in the heart of them; the sounds of hammer hitting in the metal echo all over. There's several smaller forges that each has a focus producing one item: one- or two-handed swords, shields, armor, spears or bows and arrows. Each blacksmith has a passion for their work and it can be seen from their accuracy and skill.
Colosseum:
The grandest sight in their land is a Colosseum, built in ancient times when the Leos were fighting against each other. It's not built stone by stone but is actually carved in the mountains, so that the highest row of seats is in the same height as the rest of the land. The colosseum is extremely large and even with every Leo in there, it won't be even nearly full. It's located a bit further away from the castle to the east where the terrain is more flatter. Nowadays, it's used for the army training or fight shows when there's a duel. It's also used if someone outside the Kingdom wants to challenge a Leo since on uneven land the Leos usually have an advantage. It's also been used to keep large gatherings, for example, when the new ruler is crowned.
Misty Hallows, the Cemetery of the Fallen Warriors:
Behind the Capital walls, where the last rays of sun are falling, is an old cemetery for the greatest fighters of the Leos. Buried there are the previous warlords, the highest ranked Captains and Princes among Zari's father, Aldrich Leo. Also it's the last place of rest for those Leos who have done a great, some could say even heroic, task for the Kingdom