Tuliza Winden
❝Why you ask "Who are you?" when I don't know it even myself?❞
~ Nickname ~
"I like it, reminds me of nature"
Dragonfly
~ Gender ~
"If short hair and flat chest is a definition of a man, then I have been wrong my whole life"
Female
~ Sexuality ~
"I don't see how this is your business..."
Bisexual
~ Age ~
"I wonder would becoming older to make my personalities disappear"
21
~ Role ~
"I have no other place to go"
Queen's lady-in-waiting
~ Distinguishable Features ~
"Outside doesn't make me special...." *
Her outfit varies by personality (see the list below)
~ Personality ~
* "...It's the inside that does"
There's only one word to describe her entire personality: a mystery. Her personality varies a day by day, one day she can be sweet and shy while the next day she's flirting and partying. The changes in her nature isn't always as radical, it can be much smaller as well. But when you see her it's almost guaranteed she's not quite the same you meet previously. Her nickname Dragonfly comes from this variety of changes, her current personality only lives few days - just like a dragonfly. The changing is usually pretty stable, she just goes from one persona to another due night or some specific event that triggers it. It's rare that she would lose total control and change back and forth with her persona in short amount of time.
Surprisingly she's pretty confident of herself. She's never thought being worse person than others because of it. Even if others would mock her about it, she tends to joke back. However there's also times she's worried no one will accept her.
However there's few things that will stay despite her different personalities. For first she's not evil. She might joke about you but never intends to hurt anyone. She also loves animals, especially cats. It's not rare to see a cat or four to follow her around where ever she goes.
~ List of personalities: ~
"Nature lover"
Tuliza's most common personality nowadays. She loves nature, gardening and animals. It's not rare to see her being lost in her own thoughts and wandering outside no matter what the weather. She's pretty social and likes to joke about others. However inside her is more reserved personality as she doesn't like to talk about herself in any situation.
Clothing: Bare feet, casual clothes
"Smart one"
She's extremely responsible and takes everything you tell her seriously. She doesn't speak aloud unless you ask her a question or it's extremely important. The way she talks is very polite and respectful. It's hard to tell what she thinks as her expression rarely changes and she stands up straight and elegantly. She has the exact same schedule every day; she wakes up, eats and goes to bed at the same hours. If there's change in the schedule, she gets irritated but doesn't show it.
Clothing: Glasses and modest clothing, most often greyish color
"Shy guy"
An easily scared, quiet observing nature. She tries to stay out of the way and prefers to be alone or with her cats. She rarely talks but when does, it's mostly apologizing for something. If you are polite towards her, she will no doubt blush. However if you get close to her, she will enjoy your company. Hugs, resting against your shoulder and comforting her will make her happy. She still talks only a little and most likely the subject is either books or cats.
Clothing:
light blue dress
"The Queen Bee"
She's outgoing party-type who loves to get drunk and flirt with guys once she's drunk enough. Especially she likes to gossip but if you interrupt her speak she gets rude and talks back at you. With no doubt she thinks to be better than everyone else around her. It's not rare for her to stay awake whole night having fun.
Clothing: short skirts, revealing dresses etc
~ History ~
"Do we have to talk about this?" *sighs* "Fine..."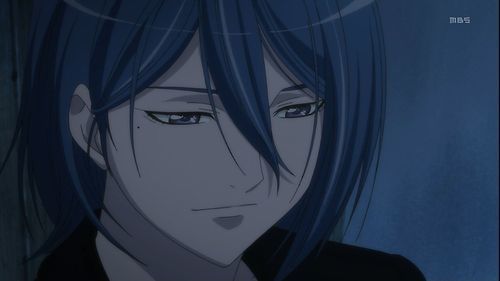 As a child Tuliza was like any other girl. She lived in a small town of the Aquarius Kingdom, in an ordinary family, with her parents and two siblings, both older than her. They weren't an extremely rich family but her mother was a medic and his father worked as a shoemaker, they made enough for them to survive.
It was just before her 16th birthday when the clans decided to go on a war and Tuliza's hometown was caught in the middle. She saw the houses burning, her neighbours die, blood flooded on the streets, women screamed, children cried. In the middle of the flames and smoke she tried to find her family wanting to escape with them. Eventually it become too dangerous for her to keep looking and she run away from the town, that was burning to ashes, all by herself never finding out if her family was still even alive. It was the night her nightmares begun.
She escaped to the mountains, not really knowing where she was heading. The only thought in her mind was to find shelter before night. Just before sunset she found a small cave where she decided to stay. Tuliza was there shaking, crying and broken. She cried until no tears fell down her tears completely suppressing the events from herself. The cave became her home for few weeks, and during that time her first new personality developed. During the life in mountains she found a stream with sweet water as well as some herbs and roots that kept her alive. It was like the nature itself would have helped her to survive and she become the
"Nature lover"
.
As Tuliza was one day getting water, a group of bandits found her, forcing her to came with them. Having nothing to defend herself, she was an easy target to them and was kidnapped and taken to their camp. They took the full advantage of her, causing her personality to change once again. She became more scared trying to stay out of the way. However there was one bandit, around her age that felt sorry for her and when no one saw, he went to her just holding her close to comfort her. She developed the
"Shy guy"
personality. However the bandit helping her was killed in front of her eyes, and was once again broken.
Eventually the broken girl was freed by a Asa clan. Among them was Prince Aquarius, though she wasn't aware of that. She was barely understanding what happened around her. They led the girl with a broken mind to the nearest inn. After few days of rest, heavy meals and the safe atmosphere she was capable of taking care of herself again. For in change of bed and food, she worked as a waiter at the inn and helped around in other tasks too. The problem of staying there was the amount of drunkards she saw everyday and being the waitress they often acted fairly inappropriate towards her. To adapt on the situation, her already broken mind made another personality for her,
"The Queen Bee"
. She wasn't fully able to control all of her new personalities trying to take control and that become a problem to the owner of the inn, since they though she wasn't able to do her job. Eventually it resolved her to be kicked out from the inn. She headed then a new inn after another being kicked out one after another and eventually ended up to Dominion.
With no money and nothing else in her mind, Tuliza decided to try to apply to the position of Queen's lady in waiting. She lacked the proper etiquette and education but was willing to try. Her mind once again changed her personality and she stepped in front of the Apostle Council as
"Smart One"
, dressing properly and speaking politely. But when in the front of the Council responsible of choosing the ladies-in-waiting, she started to panic and her personalities changed one after another. However Kaia was willing to take Tuliza by her side despite the disagreements from the Council. Now she's been with the Queen couple of years and been taught the proper ways to act even if she often dislikes them and acts on her own getting dirty looks from the other ladies.
~ Family ~
"I have never find out where they are."
Emelia Winden - Mother - 48 - status unknown
Gregor Winden - Father - 52 - status unknown
Erling Winden - Brother - 28 - status unknown
Chesna Winden - Sister - 24 - status unknown
Her cats - Milo, Safire, Zena and Devy
~ Side ~
"I will stay by the side of m'lady"
Queen's side
~ Romantic Interest ~
"How could anyone to fall in love with someone like me?"
Has none right now
~ Likes ~


♥ Animals
♥ Fruits and berries,
especially cherries
♥ Helping the Queen



~ Talents ~


✔ Knowledge of medical herbs
✔ Extremely fast writer
✔ Horse-riding



~ Hobbies ~


✔ Jogging
✔ Gardening
✔ Reading
~ Dislikes ~


✖ Other ladies-in-waiting
✖ Proper etiquette
✖ Fighting



~ Flaws ~


✘ Can't stand seeing blood
✘ Lack of etiquette
✘ Personality disorder



~ Fears ~


✘ Losing control over her
personalities
✘ The war
✘ To be left penniless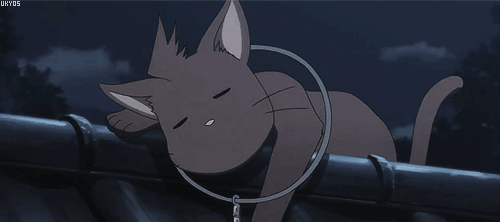 ~ Thoughts on Others ~
"I don't really know them but I can try."
King Constellation
"He has made my Queen to head into war. Something I wish hadn't happened."
Queen Stars
"Without her I wouldn't be here"
Aries
"She seems to be so excited of the war that it scares me."
Taurus
"I heard she's good at healing so I thought we had something in common. Then I heard she also likes to fight...."
Gemini
"I don't know her but I think I could get along with her."
Cancer
"He's loyal to m'lady. But his rude attitude reminds me of the bandits."
Leo
"The rumours I have heard... I hope I never meet her"
Virgo
"Is no where near of being social.... And then there's rumours of genetic experiments in her Kingdom. Why all my Queen's allies are so unreasonable?"
Libra
"Another obsessed with war and fight. I would stay out of his way."
(Queen Bee:
"But I would drink him under the table"
)
Scorpio
"Taking over the throne and killing his own family? How could anyone do such a horrifying thing?"
Sagittarius
"Sagittarius has a ruler? I thought the Kingdom was deserted."
Capricorn
"I guess he's okay? I don't know much about him."
Aquarius
"His Kingdom is messed up. I never want to go back there. I wish he would do something to it."
Pisces
"I heard she's only a puppet. I know how it's like to be taken advantage of. It's something I wouldn't wish to anyone."