❛

__

I

___

A M

___

W H O

___

I

___

A M

__

❜
xxxxxx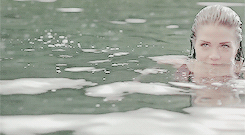 X
X
X
X
X
X
X
X
X
X
X
X
X
X
X
X
X
X
X
X
X
X
X
X
XXXXXX
XXXXXX
XXXXXX
XXXXXX
XXXXXX
XXXXXX
XXXXXX
XXXXXX
XXXXXX
XXXXXX
XXXXXX
XXXXXX
XXXXXX
XXXXXX
XXXXXX
XXXXXX
XXXXXX
XXXXXX
XXXXXX
XXXXXX
XXXXXX
XXXXXX
XXXXXX
XXXXXX
[ N A M E ]
xx
Eida Iris.
[ N I C K N A M E S ]
xx
Her former love, Mycah, would often refer to her as his "Day Girl." Beyond that she usually doesn't tolerate nicknames.
[ T I T L E ]
xx
Rebel / Outlaw / Formerly Crowned Princess of the Demon Realm.
[ A G E ]
xx
Twenty-one.
[ S E X / G E N D E R]
xx
Female, in all regards.
[ S E X U A L I T Y ]
xx
Pansexual / Pan-romantic.
[ S P E C I E S ]
xx
A dryad and wraith hybrid, although most assume she is pure faerie. Strange considering she was born of a pure wraith and another dryad/wraith hybrid.
[ R E P U T A T I O N ]
xx
Being the Crowned Princess, Eida was largely known across the Demon Realm, though she never spent much time there. In the new world, she is still widely known, but instead as a thief and a rebel of reputable skill.
[ A L L I A N C E ]
xx
To the Fey Rebellion, with whom she has been travelling for the past few days. Naturally she despises Victoria, for the death of her parents and family, and blames her for causing an end to the relationship she shared with Mycah.
---
meh meh meh meh meh meh meh meh meh meh meh meh meh meh meh meh meh meh meh meh meh meh meh meh meh meh meh meh meh meh meh meh meh meh meh