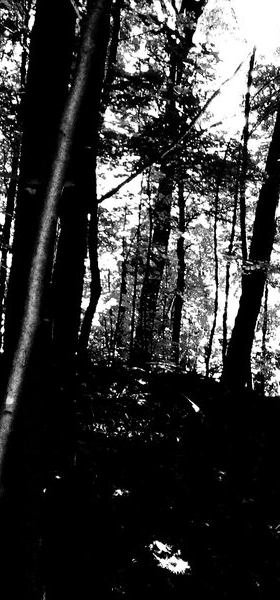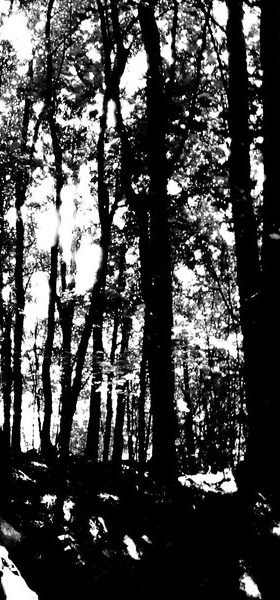 ▂▂▂▂▂▂▂▂▂▂▂▂▂▂▂▂▂▂▂▂▂▂▂▂▂▂▂▂▂▂▂▂▂▂▂▂▂▂▂▂▂

Atonement is an alternate universe continuation of the Outcasters: Third Generation, in which Alec Iris (the main antagonist) started a war for peace, being opposed by Erieda Davenport (the main protagonist) and her numerous family members. This role-play is kind of like an experiment to see what the world would be like if Alec and his allies had succeeded and created a new realm, and it's completely non-canon; hence why it's open to new characters and writers.

If you're unfamiliar with the RP series as a whole, this started out as a slice-of-life role-play which then progressed further as characters gained supernatural powers and discovered their true species, subsequently starting conflicts, relationships, and families. Each generation (of which there have been three so far) focuses on the children of characters from the previous generation, starting with the original seven outcasts.

The Outcasters has always been heavily reliant on writers coming up with their own ideas and plotlines, but this RP will have a little more structure without making writers follow a strict set of events. The basic idea behind the RP is the rebellion of the fae race against the tyranny of demons and wraiths alike (though the story will include and encourage varied races). It all starts with Erieda, as she finds her footing and comes to rescue/lead the fae.

Please see the OOC section for any and all information regarding the idea of the RP and other specific information.




I'm allowing up to six accounts for this roleplay, including myself, but an unlimited amount of characters. So far, the writers are:

Kii // TheCrimsonLady // Simple_Imperfections // Wade // MoonlightWraith // AngelSpirit

Information regarding how to participate in the RP shall be explained in the rules.

▂▂▂▂▂▂▂▂▂▂▂▂▂▂▂▂▂▂▂▂▂▂▂▂▂▂▂▂▂▂▂▂▂▂▂▂▂▂▂▂▂▂▂▂▂▂▂▂▂▂▂▂



Alexander Davenport | 2,000+ Years | Male | FC | Shadow Wraith | Kii



Simon Davenport | 40+ Years | Male | Luke Pasqualino | Shadow Wraith / Dryad Fae | Kii



Kellin Davenport | Eighteen | Male | Michael Trevino | Shadow Wraith / Dryad Fae / Born Vampire | Kii



Kaenne | Unknown | Male | Ricky Whittle | Dryad Fae | Kii



Alec Iris | Twenty | Male | Jeremy Irvine | Transcendent Being | Kii



Eida Iris | Twenty-two | Female | Marie Avgeropoulos | Ghost Wraith | Kii



Lemlihr Vantairus | Eighteen | Male | Richard Harmon | Hellhound | Kii



Erieda Davenport | Unknown | Female | Jhene Aiko | Dryad Fae | TheCrimsonLady



Victoria Montez | Unknown | Female | Eva Green | Demonic Siren | TheCrimsonLady



Mycah Youngfire | Unknown | Male | Boo Boo Stewart | Dragon | TheCrimsonLady



Sive Wilde | 130 Years | Female | Stephanie Leonidas | Pixie Fae | TheCrimsonLady



Sashi Wilde | Twenty-four | Female | Jessica Parker Kennedy | Human / Changeling | TheCrimsonLady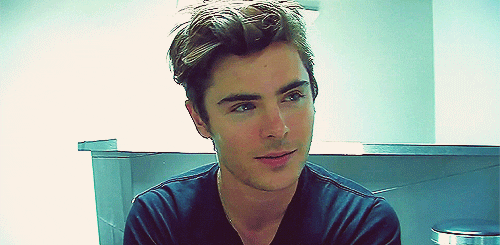 Andrew Vincent | Unknown | Male | Zac Efron | Dragon / Dryad Fae | Simple_Imperfections



Ashley Vincent | Unknown | Female | Leigh-Anne Pinnock | Dragon / Dryad Fae | Simple_Imperfections



Brooklyn West | 40+ Years | Female | Emma Roberts | Siren | MoonlightWraith



Marcus Muller | 40+ Years | Male | Dougie Poytner | Banshee | MoonlightWraith



Aphylla | 124 Years | Female | Sky Ferreira | Dryad Fae | MoonlightWraith



Sarani Elessidil | 100+ Years | Female | Natalie Dormer | Dryad Fae | AngelSpirit



Aedion Elessidil | 100+ Years | Male | Chris Hemsworth | Dryad Fae | AngelSpirit



Alaion Sarfaren | Ninety-six | Male | Marcus Vanco | Dark Elf | Wade




I'm not providing a character skeleton for you, since I don't have the time or energy right now, but if you're desperate for one then simply PM me and I can make a basic template. I'm more concerned with detailed characters than fluffed up character sheets anyhow, so don't worry. A few pictures would be nice but mostly writing will suffice. Also, if possible, it should cover the following things:

Basic Information - Name, age, gender, fc, race, story role, etc.
Appearance description - basic features, equipment (if applicable), armour (if applicable), etc.
Personality - at least 1-2 decent paragraphs.
Abilities - powers, strengths, weaknesses.
Backstory - family members (if applicable), early life, etc.

Here are the rules:

1. I require at least one post every three days; if this is something you can't manage, I wouldn't recommend joining. Previous Outcasters RPs have all been extremely fast-paced.
2. This is a mature RP and will contain the following: violence, gore, foul language, sexual references (+ fade-to-black scenes), etc.
3. Be mindful and respectful of others.
4. No racial slurs, discriminative comments or behaviour, general rudeness (ignoring people/posts, controlling their characters).
5. Ask for permission before you try to kill that person's characters.
6. Just let other people know when you're trying to introduce a new plotline, for the sake of being polite.
7. Don't OP your characters, especially if you're new. I already said this but the original characters are incredibly powerful (check the OOC for some idea of power levels).

8. Lastly, there is only one rule with regards to posting. You can post as many times as you'd like if you're in a situation with only one other character. However, if your surroundings include multiple characters, you must wait for each of them to post before you're allowed to.
Taking place in...
Arcs are bundles of posts that you can organize on your own. They're useful for telling a story that might span long periods of time or space.
There are no arcs in this roleplay.
There are no quests in this roleplay.
Here's the current leaderboard.
There are no groups in this roleplay!
Welcome home, Promethean. Here, you can manage your universe.
Arcs are bundles of posts from any location, allowing you to easily capture sub-plots which might be spread out across multiple locations.
You can create Quests with various rewards, encouraging your players to engage with specific plot lines.
Settings are the backdrop for the characters in your universe, giving meaning and context to their existence. By creating a number of well-written locations, you can organize your universe into areas and regions.
Navigation
While not required, locations can be organized onto a map. More information soon!
There are no groups in this roleplay!
By creating Collectibles, you can reward your players with unique items that accentuate their character sheets.
Once an Item has been created, it can be spawned in the IC using /spawn Item Name (case-sensitive, as usual) — this can be followed with /take Item Name to retrieve the item into the current character's inventory.
Give your Universe life by adding a Mob, which are auto-replenishing NPCs your players can interact with. Useful for some quick hack-and-slash fun!
Mobs can be automated spawns, like rats and bats, or full-on NPCs complete with conversation menus. Use them to enhance your player experience!
Current Mobs
No mobs have been created yet.
Locations where Mobs and Items might appear.
You can schedule events for your players to create notifications and schedule times for everyone to plan around.
Add and remove other people from your Universe.
The Forge
Use your INK to craft new artifacts in Outcasters AU: Atonement. Once created, Items cannot be changed, but they can be bought and sold in the marketplace.
Notable Items
No items have been created yet!
The Market
Buy, sell, and even craft your own items in this universe.
Market Data

Market conditions are unknown. Use caution when trading.

Quick Buy (Items Most Recently Listed for Sale)
None
Discussions
Topics

Replies
Views

Last post
Most recent OOC posts in Outcasters AU: Atonement
There have been no posts in the OOC topic for this roleplay!