Selena Hunt
Age:
27
Gender/preferred pronouns:
She/her/female
Role:
Medic
Preferred weapon:
daggers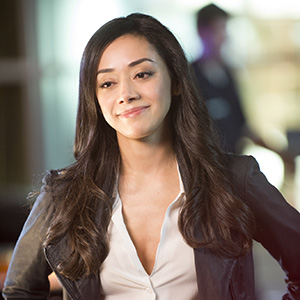 From afar Selena looks to be very cold and stoic, if someone happens to see her face there will be hardly an expression, just an unwavering focus. Even when one first gets to know her, she's intense about her work, bossy, and little more than aggressive. While performing a surgery, if people are in the way it isn't a shock for her to throw sharp tools at them and shout for them to get out. She is even a bit harsh to her patients, commanding them and hardly being gentle in her healing, but you can be sure that they will be healed. However, once her walls start to go down, once there are no lives to save she seems a different person. Selena is a bit of a joker, with smart remarks and crude gestures. She loves to laugh even in situations when she could die, when others' lives are on the line it's the opposite, back to the aggressive focus. With this in mind, she comes across as someone who puts others' lives before her, that she is a martyr, but what no one knows is she is that this is completely false. She takes healing very seriously, but if the decision comes down to her life versus theirs, there is no choice, she will save her own life. She doesn't hold a lot of "good manners" and seems perfectly comfortable where and how she is living.
Selena is trying to find a place so far from her past that no one knows anything about it. She becomes very violent and defensive when people ask her about her past because she feels that they are trying to pry it out of her before betraying and giving her up. She doesn't ever really trust, she can consider you her friend or family, yet still not trust you. For her trust isn't connected with how she personally feels about people. She does have the fear of her past catching up with her, but her greatest fear is being treated how she secretly treats people, in other words she fears the people she cares about will sacrifice her when the choice comes down to her and them. When it comes to food and drink, her absolute favorites are meat pies and flavored moonshine; her least favorites are fried foods and wine, she honestly she has no interests in the richer tasting foods. She loves playing games, dancing, and laughing and it's been found that she will stick around longer if those things are present often, if not she has a tendency to drift away. Even though she puts her own survival first, she can play a little too closely with death. She gets bored pretty quickly and when this happens she will do a lot to make things interesting; whatever interesting means in the current situation.
Selena grew up with a strict, poor family on planet Ezra, a planet subject to Niska's power as his Skyplex orbits the planet. With Niska's eye watching the planet, her family took great measures to keep in the shadows and go unnoticed. Selena was not a soul who liked to slip away out of the eyesight and she would often drum up trouble for herself and her family, herself especially. Her fun would be reprimanded by the law and her parents and it would draw the eye of Niska's workers more often than not. Her fun included everything that inspired her that day, from playing games with the other children to setting a building on fire by partial accident. Eventually Niska's attention was fully on the young Selena. When she was around the age of 15, Niska offered her a job to do. The job seemed simple enough, she would be transported to a planet around the White sun, it was then her job to create enough chaos to diverge the attention of the local law enforcement. She was not told what he planned to do while she was distracting the guards, but she was told that if she succeeded that her family would not have to worry any longer. She took the job, only to have it turn sour when they landed. She ran from the ship, able to hide herself. Having done this, she sent the message that she was the one that betrayed Niska and her whole town suffered from it. In trying to save her family she destroyed everyone she knew and now she was being hunted by Niska and the Alliance.
She was a runaway for many years, sneaking onto ships going to the desolate moons and planets found across the Verse. No one had her face, but her story became known along with the title "Selena the Hunted". She created many aliases to protect herself. Once when she was 17 while and stowing away, she was caught, but instead of being thrown out she was taken on to work, mostly grunt work. She slowly became part of the crew and she grew to trust them, after a year and a half of travelling with them, she finally told them her story. It hadn't taken long for them to turn her in. She found out by mistake what her crew was planning to do to her and ran away on Whitefall where she stayed for five years living in the wild. She was still hunted, though she momentarily lost Niska and the Alliance Patience and her people were now her hunters. She had many injuries that she had to heal herself with little tools and plants that she could find and performed many times surgeries on herself. She also came across many others like her and taking pity on them, healed them as well. She learned of the many herbs, both on Whitefall and ones that grew elsewhere, that could heal in different ways. After those five years, she heard rumors that Niska's men were seen coming towards Whitefall. She couldn't be sure that they were for her, but she prepared herself to leave. She caught a ship to Persephone with a plan. After having lived on the run and lived as a stowaway she understood that she could no longer live like that and that what she needed was her own ship and crew to fly on their own terms. She worked on Persephone on whatever work she could get, sometimes it was prostitution, sometimes as a hitman, sometimes a cheap and effective medic. Eventually she got enough money for a ship, for a Fenris class ship that she named "Madame White Snake" after lore of a snake that can transform into a human, she liked the lore of transformation and felt a kinship with this snake. Then she found a crew to help work the ship and they've kept moving ever since.
Face claim:
Aimee Garcia