Pan American Airlines or 'Pan Am' the conquerors of the sky, the shirkers of the world, call them what you may but one thing is for certain they are the leading and most prestigious airline in the world, prized by their luxury and excellent service Pan Am is used by many and undoubtedly America's pride and joy. Established in 1927 as a scheduled air mail and passenger service operating between Key West, Florida and Havana, Cuba, the airline became a major company credited with many innovations that shaped the international airline industry, including the widespread use of jet aircraft, jumbo jets, and computerized reservation systems. It was also a founder member of the International Air Transport Association (IATA), the global airline industry association. Identified by its blue globe logo, the use of the word "Clipper" in aircraft names and call signs, and the white pilot uniform caps, the airline was a cultural icon of the 20th century. In an era dominated by flag carriers that were wholly or majority government-owned, it was also the unofficial flag carrier of the United States. During most of the jet era, Pan Am's flagship terminal was the Worldport located at John F. Kennedy Airport in New York.
Pan Am Worldport Terminal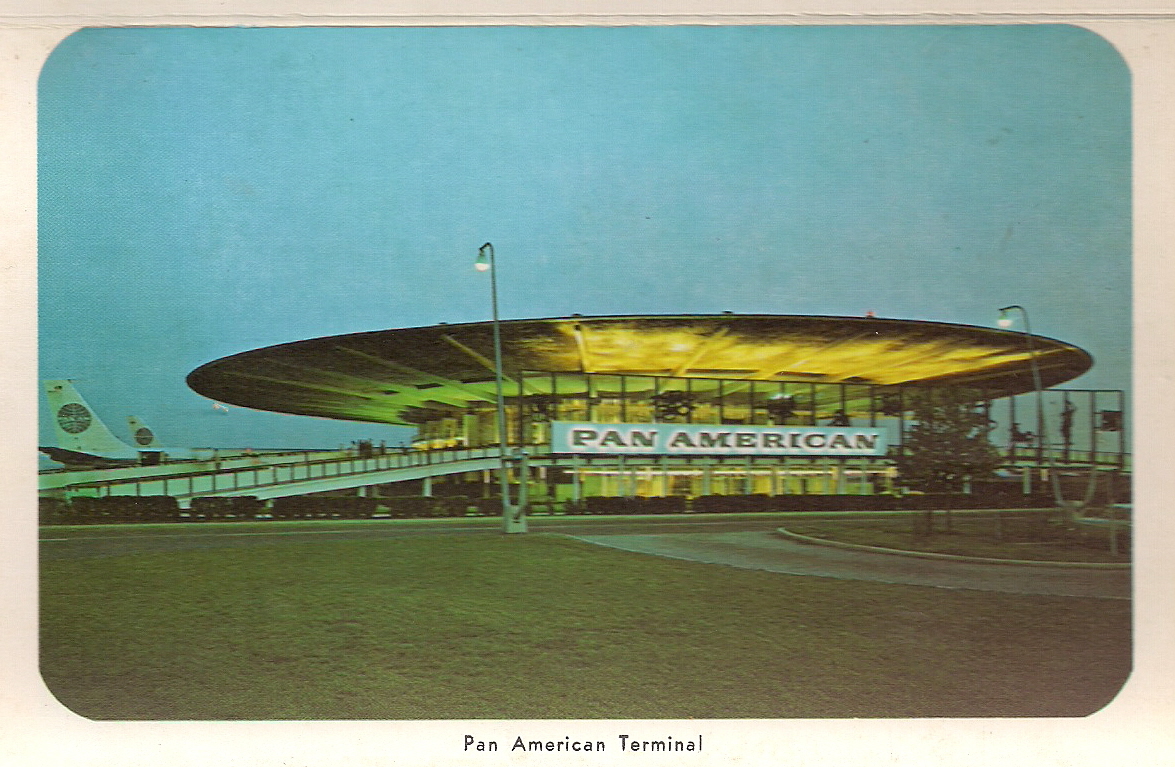 Terminal 3 at John F. Kennedy International Airport in New York City, known as the famous Pan Am Worldport, it is an iconic airport terminal built by Pan American World Airways in 1960.
The plane you fly on and explore the world, a Boeing 707, this plane is dominating the skies of the world.
This roleplay follows the lives of four stewardesses and three pilots in the 1960's as they work and travel with the world's finest airline, Pan Am. Romance, drama and adventure set thousands of miles up in the air along with exotic countries, which were once deemed inaccessible, you have the opportunity to explore this ever shrinking world by working for the people who are doing it.

The roleplay will begin in Spring of 1961 aboard the plane, The Clipper majestic as they set to fly to Hawaii, once there your characters will have free run around the island to get up to anything they desire, having fun and going wild are just perks of the job right?
Beautiful, elegant and poised the stewardesses of Pan Am are truly world class ...

Stewardess 1 (The Purser): Gweneth Victoria
Stewardess 2: Evelyn Gardner
Stewardess 3: Veronica Massias
Stewardess 4: (The new girl) Open!

Pilot: Eammon O'Reilly
Co-Pilot:
Flight Engineer:
Any OC's you find could fit in to the this story...
Character Skeleton:
Name:
Nickname:
Age:
Appearance: (Please include a realistic image and or description)
Skin tone:
Height:
Build:
Other aspects of your appearance: (anything i have missed really)
Likes:
Dislikes:
Fears:
Skills/Talents:
Weaknesses:
Personality:
Brief History:
Nationality:
Hometown:
Role at Pan Am:
Relationship status: (Remember a Pan Am Stewardess was required to retire when she married so don't make your character married or if you do it will have to be a secret)
Stewardess Uniform
Pilots Uniform
-Remember it's historical so make sure what you write is relevant to that time period
-If I want to include any specific event from the 60's I shall Inform people on the OOC so make sure you check it regularly.
-Please try and post frequently
-Make posts a descent size, no one liners
- Character reservations with last for two days
-Be respectful to other players
-Have fun!
Taking place in...
0 posts here • Page 1 of 1
0 posts here • Page 1 of 1
Arcs are bundles of posts that you can organize on your own. They're useful for telling a story that might span long periods of time or space.
There are no arcs in this roleplay.
There are no quests in this roleplay.
Here's the current leaderboard.
There are no groups in this roleplay!
Welcome home, Promethean. Here, you can manage your universe.
Arcs are bundles of posts from any location, allowing you to easily capture sub-plots which might be spread out across multiple locations.
You can create Quests with various rewards, encouraging your players to engage with specific plot lines.
Settings are the backdrop for the characters in your universe, giving meaning and context to their existence. By creating a number of well-written locations, you can organize your universe into areas and regions.
Navigation
While not required, locations can be organized onto a map. More information soon!
There are no groups in this roleplay!
By creating Collectibles, you can reward your players with unique items that accentuate their character sheets.
Once an Item has been created, it can be spawned in the IC using /spawn Item Name (case-sensitive, as usual) — this can be followed with /take Item Name to retrieve the item into the current character's inventory.
Give your Universe life by adding a Mob, which are auto-replenishing NPCs your players can interact with. Useful for some quick hack-and-slash fun!
Mobs can be automated spawns, like rats and bats, or full-on NPCs complete with conversation menus. Use them to enhance your player experience!
Current Mobs
No mobs have been created yet.
Locations where Mobs and Items might appear.
You can schedule events for your players to create notifications and schedule times for everyone to plan around.
Add and remove other people from your Universe.
The Forge
Use your INK to craft new artifacts in Pan Am. Once created, Items cannot be changed, but they can be bought and sold in the marketplace.
Notable Items
No items have been created yet!
The Market
Buy, sell, and even craft your own items in this universe.
Market Data

Market conditions are unknown. Use caution when trading.

Quick Buy (Items Most Recently Listed for Sale)
None
Discussions
Most recent OOC posts in Pan Am