______________________________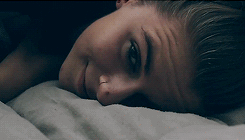 N

x

A

x

M

x

E→ Charlotte Lucille Hudson

N

x

I

x

C

x

K

x

N

x

A

x

M

x

E

x

S → Charlie, Lottie

A

x

G

x

E → 24

S

x

E

x

X

x

U

x

A

x

L

x

I

x

T

x

Y

x

→ Homosexual

S

x

P

x

E

x

C

x

I

x

E

x

S→ Human with Fae blood

H

x

E

x

X →

#8888aa



______________________________
W

x

I

x

T

x

C

x

H
Had Charlie never found her great-grandmother's antique mirror, she may never have discovered the fact that she had inherited her great-grandmother's talent for magic. Charlie's link to the fae is weak, but with a bowl of Fey Berries every morning, she can tap into the magic that runs in her veins much more easily. But Charlie could never truly pass for a fae. Her use of magic is dependent entirely on the mirror she carries with her at all times, one that is imbued with magic. Charlie can manipulate sunlight with the use of the mirror, either by making it stronger to the point of being almost blinding, or to distort the reflection held within the mirror. The uses are limited and limited further by her inexperience of with magic, which is why she has turned to researching and studying magic.
______________________________
A

x

P

x

P

x

E

x

A

x

R

x

A

x

N

x

C

x

E
Charlie stands at a little taller than average, and strikes an imposing figure. Maybe it's her style of dress, exclusively in black and often figure-hugging. Platform heels and combat boots have equal place in her wardrobe, finding the androgynous line and walking it effortlessly. She's on the paler side despite not being afraid to show some skin, thanks to her love of parasols and hatred of the sun. If it's even the slightest bit sunny, she's found sporting her trademark sunglasses too. She is often found wearing dark and heavy eye makeup, emphasising her dark brown eyes. Her skin is scar free and she seldom seems to spot even the slightest blemish. She has a few tattoos, all of which relate to flowers or nature in some way. There's a
band-aid and lavender
below her left elbow, a
skull and flowers
on her ribs, and
lungs
on the back of her right elbow. She has three piercings in each ear and usually has two notches shaved into her eyebrow.
______________________________
P

x

E

x

R

x

S

x

O

x

N

x

A
Charlie is very much the black sheep of her family. It feels like everyone else around her has been worn down into just taking things as they are, never questioning the status quo or questioning what goes on around them. They just did as they were told, wore what they felt they should, lived the life they felt they should. In comparison, Charlie actively resists what she's told to do and questions everything she's told. Sometimes, more than she should. If she feels like she's being forced to say or do something she doesn't want to do, she'll push back, even when something is for her own good. And when she focuses on something, she's like a dog with a bone, refusing to let anything drop.

For all of her stubbornness, she's a ferociously good friend. She'll always have your back, no matter what, and she's endlessly loyal. You'd really have to mess up to fall out of favour in her books. As flawed as her family is, she still loves them and sees them for just being worn down by the world and by the steadily fading Hudson legacy. The same thing that has worn them down has inspired her to fight back. Showing that love and affection is a little more difficult though. Her primary love language is that of quality time, of spending time with the people she loves, because she struggles to verbally express the love she feels for them. Her family didn't show affection like that, and she's still trying to figure out how to display affection in other ways.

Charlie is and always has been inherently curious, wanting answers to questions people had never even considered. Finding out she's got magic blood made her feel as though she finally had an answer for why she always felt so different to the rest of her family. Sometimes she hated being the odd one out, but she hated not being able to be herself even more. And she owes a deep debt to everyone who's supported her in that. Finding out she's of fae descent has at once made her feel like she fits and like she has no idea of who or what she is. And that's the question she's really looking for the answer to. Who am I?
______________________________
H

x

I

x

S

x

T

x

O

x

R

x

I

x

A
The youngest of a family that seemed to be stuck in the past, expectations of Charlie were never that high. She was expected to fade into obscurity like the rest of her family; marry whoever her family seemed suitable for a business deal, and find some eclectic and suitable hobby to occupy her days. But Charlie never wanted to be that person. Instead, from a young age, she was searching for something more. She showed an incredible aptitude for the violin from the moment she picked one up, and then picked up the piano. Both of these talents pleased her family... but when she began teaching herself bass and guitar, they deemed it as less appropriate.

She was constantly searching for adventure, and rebelled against her family from the very beginning of her teenage years. She dressed in black, in tight clothes, in masculine clothes, wore her hair long, wore her hair short, did whatever she could to fight against her family. She joined a band at fourteen, a past-time that was deemed most inappropriate. Her family tried to fight; but she was the youngest and so her family didn't have the energy to keep fighting her, and Charlie won. But she was incredibly unlucky with band members and lineups, nobody seeming to take it as seriously as she did. Much to her family's distaste, she didn't care for school and only put in the effort to pass everything, as that was the only thing her parents could ask. So when she graduated, her band had just broken up again and she had no interest in college or similar. Her family were horrified when she decided to start working in a bar; but Charlie loved it and more importantly, was good at it. She decided to go solo with music at this point, tired of being let down by everyone else. The bar gave her a recurring slot at their open mic night; and then they gave her a weekly solo show. She picked up some attention in smaller alternative music circles and picked up attention on social media.

She was looking for props for a cover video she was recording for her social media channels when she found the mirror in her parents' attic. She just thought it was a cute accessory... until she nearly set fire to the bed in her apartment when she accidentally used it to strengthen and focus the sunlight streaming in through the window. She recognised it immediately as magic, and went back to her mother, demanding questions. It was then she found out the truth about her family and how fae magic ran in her veins, albeit weakly. Her mother told her not to do any further digging, and Charlie of course ignored that. But she didn't know of any witches to ask, and so she turned to her own resources and began researching the magic that ran in her veins.