---
name

Estella "Ez" Garcia

XX

birthday

XX

age

twenty nine

XX

species

human with infernal ancestry (demonic parentage)

XX

gender

(cis)woman (she/her, they/them)

XX

sexuality

bisexual

XX

occupation

tbd

XX

hex code

#909bdf

XX

face claim

damaris goddrie

XX

writer

rubytuesday
---
XXXX


dictator - rei ami

snakeskin - rina sawayama

swimming in the flood - passion pit

screwed - janelle monae (feat. zoe kravitz)

demons - hayley kiyoko

cry - ashnniko (feat. grimes)

still don't know my name - labyrinth

bad romance - lady gaga (halestorm cover)
◢
◢
a p p e a r a n c e
getting physical...

xxx

.
height:
5'9"
build:
slim and toned, she is more angles than curves
hair:
dark brown
with a length that she adjusts on a whim, though never any longer that a length that brushes her collar bone. Whether in a lengthy
pixy
, or a pyramid-esque
bob
, her
curls
are constant, and there are very few times when her locks look anything other than at least slightly windswept.
unique characteristics:
style...

xxx

.
casual:
[url]x[/url]
formal:
cosmetics: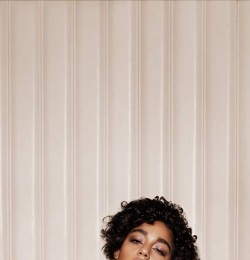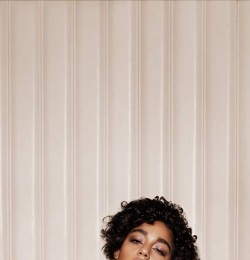 road trips

X

,

X

tattoos

X

,

X

mythology

X

,

X

long eyelashes

X

,

X

rollercoasters

X

,

X

game shows

X

,

X

poetry

X

,

X

flower gardens

X

,

X

light flirtations

X

,

X

silver rings

X

,

X

eyeshadow

X

,

X

city life

X

,

X

meeting new people

X

,

X

her magical abilities

X

,

X

spicy food

X

,

X

mockumentaries

X

,

X

record stores (now few and far between)

X

,

X

animals


compliments

X

,

X

her half-siblings (for the most part)

X

,

X

unprovoked rudeness

X

,

X

feeling vulnerable (emotionally, at least)

X

,

X

peer pressure

X

,

X

neons

X

,

X

formal occasions

X

,

X

itchy fabrics

X

,

X

unsolicited advice

X

,

X

unsolicited touching

X

,

X

talking too much about herself

X

,

X

lemon water

X

,

X

being made to feel small

X

,

X

ignorance

◢
◢
i n n e r w o r k i n g s . . .
s t r e n g t h s
w e a k n e s s e s
p e r s o n a l i t y
when Ez realised that public perception of her was doomed to disdain, she had to choose to prove them wrong, or right. it was not an easy choice- she struggled with it for quite some time. she wanted to be a picture of brilliance, to touch the grace she was never given the privilege of falling from. but she quickly discovered that society, for all its inherent absurdity, is not especially forgiving on individual oddities. thus, she opted to fit. she formed her personality based upon the box her peers arranged for her, and has settled into it ever since. she abandoned her ambitions as she acknowledged the reality that she would never inherit her father's title, nor his respect, and instead turned to recklessness. because she never got to fall from grace, because she was born on the ground, she split the earth with her will, and fell further in yearning.
a picture of (faux) confidence, she is seemingly immune to public opinion; she meets criticism and mockery with insouciant smiles and sharp retorts, softening the latter with the former as to not expose herself as
too
quick, or as
too
venomous. she stifles herself so as not to seem a threat to public perception, or her "true-born" siblings, and this stifling of her more ambitious, and impressive self has seemingly left a large impact on the other aspects of her personality. for one thing, she is shamelessly bold, and endlessly brave, pursuing rushes in the form of seeking out trouble and mayhem. she needs the buzz, or else she fears she'd go numb. she is wild and intoxicating, with a knack for pulling people into her orbit, and getting them drunk on the same titillations. it's often unintentional- she simply has an air about her, a way with her words, and a warmth to her aura, that puts others at ease, and coaxes them out of their comfort zone. perhaps she inspires a game of oneupmanship in some- if that's the case, one could hardly blame her, considering she's been forced to spend her entire life putting herself purposely in last place.
for all her attempts to stifle her ambition, and play the necessary role of an undutiful daughter, her potential bleeds through in facets of herself. she is, for all her rough edges, an engaging presence. she has a way of commanding the attention of a room, of demanding attention even without strict intent. were it not for an ingrained tendency to avoid responsibility, she would be an excellent leader; she is a natural strategist, with a knack for being able to see the big picture, and promptly separate it into obtainable elements. She is a natural communicator, with her empathy often putting her at odds with herself- her self-enforced state of constant independence insists that she neither lean nor be leaned on, and yet she often arches her back to carry others. she is tender despite herself, and there is a part of her that, for all of her denial, longs to feel needed, and this reveals itself in moments when she is confronted by the grief and struggles of others. not only does helping others validate her in some way, it also allows her to live vicariously through them, solving their problems rather than ever addressing her own.
[/center]