The Vampire King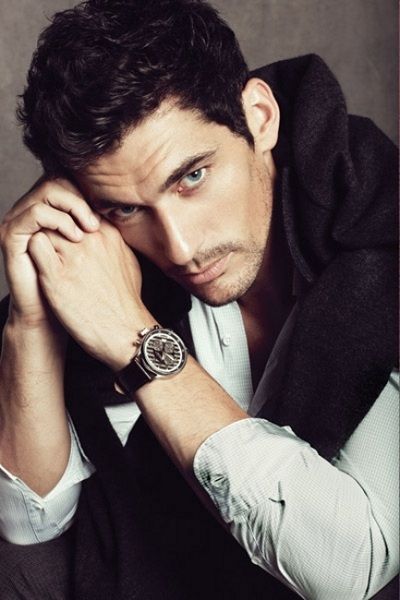 Name
Alexander II Gabriel Kaiseren Chartés
Nickname
... I wouldn't try giving him one. It rarely ends well for people who do. Someone once tried to shorten his name down to Alex. That someone is no longer alive. Alexander considers nicknames a lack of respect.
Age
Early thirties (around four millenniums)
Gender
Male
Appearance
Alexander is a tall man, standing at about 6'3", but he manages to be very well proportioned regardless. In fact, Alexander is a very well built man, whose body possesses a very limited amount of fat. He's all firm skin and toned muscles, and he carries himself with the poise of a man who's perfectly aware of his good looks; confident and powerful. He's elegant and fluid in every movement, always in perfect control of his imposing body. The king's hair is a brown so dark it's almost black, and while it's slightly wavy it is always short and perfectly controlled, paired with the ever-present stubble adorning his face, adding to the vibe of masculinity.

Alexander has a pair of piercing green eyes (ignore the picture on this), which both captivate and unnerve most people, especially humans, and they have a tendency to appear to almost look into the soul of whoever they fall upon. His very being commands respect and obedience. He also has a symbol branded into the skin above his heart - this is further explained in his skill-section.
Occupation
Whatever he wants to. He rules Cruorem Orbis as king of the Vampire race.
Skills/Equipment
Alexander is a well-trained most excellent swordsman, whose body becomes almost part of the sword he wields. It is his favorite choice of weapon by far, and while he is of course quite capable in, well, the sport of every other weapon or martial arts, the sword is always the first choice. Alexander has spent his entire life perfecting the art and, and indeed he has. He is unrivaled and has not been beaten since he was a mere lad. He still does enjoy sparring whenever he has a moment to, however, even if he knows the final outcome.

On top of that, the royal Chartés line, is one gifted with magic. Not all inherit this, but the king has, and while he did not pay it much mind in his younger years, the last couple of millenniums have not been without magical experiments. The king has spent a lot of time educating himself, and has become more than a little capable. The first thing he taught himself was a way to make himself immune to the magic of others. It took him many centuries, but he finally perfected it. He further empowers this particular spell by wearing a powerful mark, one which he had branded into his skin countless times until it stuck without simply healing up, so one would have to be extremely powerful to break through it.

Another talent of his is he's been working on is more offensive than defensive, and it's a very delicate process, having to do with the mind. He'd been toying with the idea of making someone feel pain without having to be hurt physical. A trick of the mind, if you will. And about a century ago he finally got it right with minimum effort exuded on his part while using this magic. So you see, while learning new magic is difficult to the king and takes him many centuries, he does have a tendency to perfect it in the end.
Personality
King Alexander is a man respected, feared and admired by many, but loved by few. Because while Alexander is an excellent, devoted king, he really has a long way to go before anyone could ever classify him as a "nice guy". He's ruthless, arrogant and colder than ice. With most people. He is a king through and through and having been raised as such, he has never quite learned the art of modesty. In fact, some people have even taken it as far as to claiming he has god complexes. Of course this is not quite true, but he is nevertheless a man whose pride is rather well developed due to this.

Alexander enjoys the hunt and he enjoys the kill. He always did. It's not strange for him to take human women to bed either, but everyone knows that those who do enter Alexander's bedroom, never come back out alive. He drains them dry during the act, taking their sweet life force while pleasuring them. It is an odd contrast, but he couldn't care less. To him, humans exist purely for his pleasure and nothing else. Whether it be sexual or for nourishment. As for women of his own race, he has no such complexes. In fact, to him they're worth just as much as the males. Vampires don't quite have the the mentality of the Lykae, and Alexander more often that not finds himself more engaged by a conversation with a woman than a man.

Although this may be due to the fact that he simply enjoys charming women. The king is a man of many talents and the sweet game of seduction has always been one he enjoyed more than most. It is not to say that he takes every which woman to his bed, but he enjoys the adoration in their eyes - let's just say it strokes is ego. And human women are so very easy. He's found them swooning at the smallest of looks from him, and while it amuses him quite a bit, it is even sometimes too easy.

As for the coldness, well, to be perfectly honest, the amount of consideration Alexander shows most people is close to nil. He rarely cares much for those around him, but there are those who have gotten past his cold indifference, and they often find themselves in his favor in most ways. He is composed, controlled and forever demanding of respect. In fact, it is so bad that the king considers even the slightest disobedience treason, and therefore grounds for execution. He doesn't kill in a hurry, however, and he is never ruled by his emotions, even if he does indeed have them. Or rather, his daughter is a soft spot.
History
Born the oldest son in a royal family, killing his mother in birth like most vampire children did, Alexander's life was planned out for him from the very first moment. As a child he was pampered, given anything he could possibly want, but still things were expected of him. He had duties to fulfill, people to please, and he was forced to grow up quicker than even human children. Then Alexander's father was killed in the war, making the vampire king at the age of 134. Some questioned whether the "young" prince was ready to take on the throne at such a tender age, and for the following decade or so, the entire kingdom looked on with skepticism, waiting breathlessly for Alexander to make a mistake. He never did.

Instead Alexander proved a ruthlessly effective, intelligent ruler and soon even the most skeptic people populating the kingdom were convinced. Well... soon by vampiric standards. Regardless of Alexander's success, however, he still feared his position was compromised because he had not procured himself an heir for himself. Sure, he was still young, but his father had just been killed and Alexander worried for the future of his kingdom, should it fall into the hands of greedy nobles. He knew his lands would fall into a civil war unrivaled by any.

So he married a beautiful, young vampire of noble blood. Her family and herself were perfectly aware of the king's intentions and the fact that she would most likely die young, giving birth to the next king or queen, but it was an honor to their entire lineage. However, the queen, even after two millenniums of trying, could not even become pregnant. No matter how much time Alexander devoted to impregnating his beautiful bride, nothing happened. In the end, Alexander lost his patience with the barren female, but having come to trust and care for the woman, he chose merely to divorce her, parting with her peacefully. Yes, it would leave her family disgraced, but she would be alive. Alexander didn't care much for petty politics. He was solely focused on securing his kingdom.

As such, about a century later, he finally found himself intrigued by another female. She was of noble bearing as well, although not quite as high as his former queen, but she was enthralling to say the least, her beauty standing out even among the splendors of Alexander's court. He had his eyes on her the second she was presented in court, but she was still so young, only 27 years of age. So he waited until she was suitably aged. Six hundred years he waited, and then he finally wed her. Wyona, as she was called, was quick to grant the king an heir. A girl. But the birth surprisingly didn't kill the queen.

Her next attempt at giving birth however, did. She died trying to bring a little baby boy into the world, but not even he survived. The pair was buried beneath the beautiful night flowers in the castle's garden, and the one daughter Alexander was left with (now 678 years old), means everything to him. Alanya, as his daughter is called, is a self-important, spoiled, manipulative woman, who, just like her father, knows exactly how to exploit her good looks, and she does, a lot. The amount of things she's flirted her way out of.. well, let's just say, her father wouldn't even want to know half of them. She's fiercely possessive of her father, having had him to herself all of these years - she would simply hate to see another woman entering his life.
Other
N/A at current.
Post
Blood. He needed blood. Why the fuck was he so hungry all the time lately? Alexander took a deep breath, calming himself. It was all the fault of that redhead. She had calmed his blood lust - for some reason, after meeting her he'd found himself much less dependent on the red fluid. Then when he'd gone back to his kingdom, he had only gotten so much worse. He was hungry almost constantly and it was beginning to get on his nerves. Because he had never been good at controlling himself when he was hungry, and now that he was hungry all the time, his patience was waning.

He glanced at the shivering human woman curled up in the corner of his grand throne room furthest from him. He himself was seated on his throne, contemplating his insatiable need for blood, mostly occupied except her scent taunted him. Her fear was intoxicating and he was almost drowning in the need to drink her dry. His gaze was scorching as it landed on her and she whimpered pathetically. The last two years, since leaving earth, no human had survived him feeding on them. Previously he could have easily let his slaves live as long as he didn't take them to bed, but now? He didn't stop, because he was never satisfied. He clenched his powerful hands into fists, green eyes boring into the naked being.

She was pretty for a human. Her hair was a golden hue, her skin light and flawless, eyes big, round and brown. A light layer of freckles was spread across the bridge of her nose, and her body, while plain, had a perky touch to it. This one had been born a slave if he recalled correctly, one of the new ones they'd started breeding. He leaned forward, watching her intently as he rested his chin on his fist supported by his elbow on the armrest of his throne. He had been curious to see how that was going; creating the perfect blood type.

His sweet Nebby wouldn't have sent this sample his way if she hadn't thought he would like the blood, and she did indeed smell heavenly. But not perfect. Not like the redhead. He growled in the back of his throat at the thought, cursing her for the lasting memory. He couldn't get that scent out of his nose or his head. It was forever teasing him. The sound of the king's growl sent the human into a flurry as she started crying, pushing herself up against the wall. A dry smile stole across his lips at that. Humans. This was all they were. Food. Pathetic, howling, pitifully whimpering... food. None of them were anything special. Then why can't you stop thinking about her? his mind countered his stubborn denial and he narrowed his eyes at the blonde.

The sound of her crying was starting to pain his ears. Really, Nebby could at least have made sure the things were born without tongues. Oh, that was an interesting thought, wasn't it? He smiled to himself, waving his hand lazily in the in the air, gesturing for his food to approach him. She whimpered only louder, whispering nonsense about a heaven above to herself as she finally forced her legs to carry her towards him, her pace slow and unsteady. As for Alexander, he merely looked at her, seemingly patient except for the single eyebrow raised just slightly. "Oh shut up," he finally told her as she fell to her knees before him, quiet suddenly.

Well, that was at least better. He was about to lean down and bring her into his lap when the doors to his throne room opened and in strode Alanya in all her glory. "Father," she began, not even sparing the human before him a glance. "I need a new human." She stated it clearly, as if it were her right to do as she pleased, and he chuckled, placing a hand on the human's head to silently order her to stay put and quiet. "Alanya," he began, "weary of your toy already?" His daughter straightened her purple gown in a most dignified manner, looking up at him with a slight pout. "He wouldn't stop crying, so I killed him." She gathered her hands in front of her elegantly like the princess she was. "I'm sick of the weak-minded puppets we breed here."

Alexander shook his head at her, sighing. "We will speak of this later," he informed her then and she huffed a "fine" before going back out the way she came in. Humans straight from earth usually lasted longer. Maybe he could find her something adequate there. On the subject of humans, Alexander removed his hand from the food's head and instead easily lifted her onto his lap. She took a deep breath, closing her eyes as she herself brushed her hair to one side and leaned in, willingly baring her neck to the king before sinking a lump of fear, whispering quietly "take what You need, my liege."

Aw, she was a well trained little thing, wasn't she?