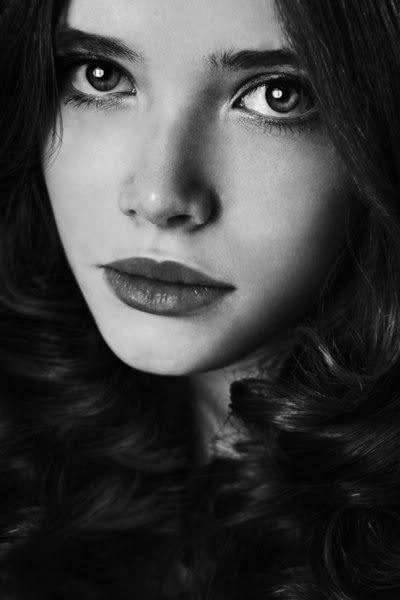 Full Name:
Elizaveta Usov (Елизавета Усов)
Title:
Duchess Elizaveta
Age:
19
Gender:
Female
Country of Origin:
Russia
Family Situation:
Elizaveta and her mother and not very close, nor are her brothers and their mother. Her brothers' are fighting over whom should recieve the land their father left when he died, and her mother is basicly sitting along the sidelines, attempting to keep the family respected place in society. Elizaveta on the other hand, wishes nothing more than for her family to be well...a family again. She is
ver
close with her brothers, though.
Housing:
Manor
Family Members:
Mother
- Anna Usov| 43
Father (Deceased)
- Alik Usov| 45
Brother
- Ivan Usov| 22
Brother
-Sevastian (Sebastian) Usov| 21
Personality:
Elizaveta is a quiet, kind girl. Between her kind eyes and soft face, one would never think her to
ever
be angry or disrepectful. She rarely gets riled up, and is usually found with a serine expression, and a calm aura around her. She is the rock for her brothers, and often helps the two of them work out their fights. Elizaveta loves her family dearly, and would do anything for them. She does have her moment though, where her anger will eventually build up, and she will eventually burst, and take it out on her brothers. She secretly has a love for anarchy and disorder (A Biproduct of her brothers), and has snuck out many times, sometimes just to walk around freely. She is very humorous, and can often get a room of depressed folk to turn into a room of laughing, happy people. She has a love for all things music, and is very talented at the piano. She is less than graceful though, and can often trip over her own feet.
Biography:
Elizaveta was born in Moscow, Russia. She is the youngest in her family, and her mother's only daughter. She grew up under the protection of her brothers and servants, as her Mother and Father were often away. She was taught how to do many things, one of them sword fighting. Her brothers didn't shelter her from the real world, and the horrors of it, and she is grateful for that. She was slightly pampered as a child, but not too much. As a young, and would often spend her time out in the forests beside her home, and read a book. Her brothers would often call her dotty for doing so, but in the end, she wound up being one of the most intelligent people in her family.
She would often sneak out of her home, and roam around town. She often stayed in the more populated area's, and loved talking with others. She made many friends, but one of the more standing one's is her close friend Vania. He is a blacksmiths apprentice, yet he isn't very burly. He and Elizaveta would often sit talking at night. She eventually told him whom she
really
was, and to say the least, he was shocked. As the shock wore off, he eventually got used to her royal tendencies. At one point in their relationship, Elizaveta fell for Vania, yet she would never tell him. When Elizaveta's father died of illness, he was beside her the whole time. Only Elizaveta's brothers know of her relationship with Vania, but promised never to tell their mother.
Activity:
Summer just started for me, so I'll be on mostly everyday, unless otherwise noted.