Cali Hawks
Name
: California Nina Hawk "
Yeah, dumb name, I know.
"
Nickname
: Cali "
And that's the only thing you can call me.
"
Age
: 18
Sexuality
: Bi-curious
Clique:
Art Freaks
---
---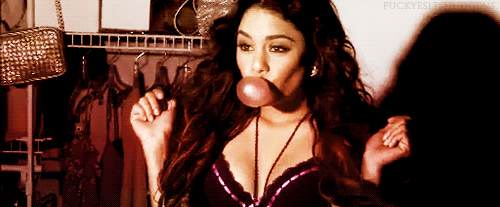 Likes
: Music, drawing, helping people, buddle gum, red liquorish, cute people, parties, dancing
Dislikes
: Drugs, alcohol, HATERS!, mean people, rude people, bullies, being mad
Fears
: Bugs, heights, ghosts "
Don't ask...
"
Personality
: Cali's a bit of a flipper. She can be the nicest and quietest person you know, but she's not, not at all. She likes to keep her grades average and just loves practicing her drawing and singing. But, she's also still a teenager. She likes partying and going dancing and all that jazz, but that doesn't mean she's going to do something extremely stupid. Well, unless she's talked into it of course(
'Peer-Presure!'
). She's nice when you first meet her. Extremely nice. But you do one thing to get on her bad side, she'll hold it against you for the rest of her life. Hell, the rest of
your
life.
---
---
History
: History, history, history. There's one thing that Cali finds completely boring. History. Not only does she think history is boring, but that it doesn't define who you are as a person. Cali's history isn't that extravagant. She had a mother and a father. The only child in their household. She came from a home that was struggling with money when she was little. Her mom would spend half of the money she earned on clothes and personal items for Cali and spend the other half on cigarettes. Cali's father would spend half of the money he made on food for the family and the other half on beer for himself. Other than all this, Cali's parents were very loving. And she loved them just as much as they loved her.
Among all the financial trouble, a new trouble came when Cali was in junior high. She stepped up to the plate and got her dad to quit drinking and her mom to limit herself to just four cigarettes a day. After this, Cali's father got a good job as a carpenter and her mom got a job at the local super market. One day before they had to go in to register Cali for high school, her father won the lottery. He had enough extra at that point to get Cali in for her first year of high school, and he started his own business that became successful enough to pay for Cali's high school. It might not be a scholarship, but it's good enough for her. And she still has her art and music to be successful past high school.
Anything else
: Cali, though she doesn't look it much, is a total rocker chick and music geek and can always be seen with purple headphones over her ears or around her neck.