---

Name: Jennifer Taylor Anthony

Nickname: Jen, Jenny

Age: 16

Sexuality: Heterosexual / Bi-curious

Clique Socialites


---
---
Likes:
+The beach
+Dresses
+Messy/cute hair
+Short shorts
+Boys
+Music
+Sunglasses
+Flowers
+Smart guys
+Funny guys
+Shy guys
+Make up
+Flip flops
+Coffee
+Candy
+Sweet people/things

Dislikes:
-Mean girls
-Cats
-The winter
-Being cold
-Rainy days
-Being bored
-Being alone
-Annoying people
-Spicy food
-When people don't like swimming/water
-Touching her, or her hair without knowing it's okay
-Bad grades
-Sloppiness
-Gross things
-Sticky hands
-Not getting what she wants
-Obnoxiously loud people
-People who act like they "own the place"
-Wrinkles in clothes

Fears:
Losing her place in the socialites.
Bees.
Not having friends, fake or real.

Personality: Jennifer is a sweet girl when you first meet her. She's quick with a friendly smile, and easily compliments you. She is polite and graceful, and has an elegance to her that makes her appear very poised. But, there's mystery in her eyes, and slyness in her smile. Some people can tell there is much, much more than a kind innocent girl. If you knew her personally, she can sometimes be quite the handful.
Don't let her light steps, and charming laughter fool you too easily. She would easily seem like a girl you'd put on the good side, but she can be very dark. There's other sides to her very different than those that she shows. Her lovely exterior sometimes gets the best of people. This is not to say she's actually evil, no. She looks out for herself above all. She's just mischievous, and a bit curious, you may have to keep close attention to her because she's not afraid to sacrifice you to save herself.
The beautiful girl is not only witty and clever, but intelligent as well even humorous sometimes, though she mostly doesn't have much of a sense of humor. She can carry a conversation well enough if the person is willing to, and she's easy to open up to, though she doesn't open up herself. Though by looking at her you may assume she's an average girl even, she's very observant, and is probably watching your every move. Being very attentive, she tries to always be aware of what's going on, and she analyzes situations carefully.
She's unique, and different in her own way. Her apathetic nature may come off as careless and lost, but actually she's just pretty relaxed. You could probably say anything to her and nothing would tell you she was caught off guard, even if she was. She isn't one for showing many emotions, a smirk here and there, but mostly a bored demeanor. Though she seems to always be off in her own world, one that even dreaming couldn't get you close to, she never comes off as ditzy or anything along those lines. She's one of those people you feel as if you can tell anything to, and the secret will be kept. But, in actuality she'll probably end up using your secret against you. She loves gossip, as her own dirty secret. The thrill of knowing things no one else odes excites her, and makes her feel powerful. In one note she could take your reputation down. Even if you don't tell her a secret, she's nosy enough to probably find out anyway.
She's a bit aloof and sometimes falls back around her friends. This doesn't mean she goes unnoticed. She's very noticeable in a way that intrigues some. Her beauty is somewhat of a "mask" because of the way she acts. She's very reserved and mysterious, and doesn't say too much. She wouldn't be labeled shy ever, but she only speaks when she has something to say, or she's spoken to. Other than that she doesn't feel the need to add in to a conversation.
She carries herself highly, her confidence is surprisingly impressive for how quiet she seems. She's bold and usually has everyone in the room turning to look at her. She's always been wealthy like many of the others in her school, and sometimes takes that for granted. She occasionally forgets that others have their own lives too, because she's often wrapped up in her own. Her selfishness comes from her always being treated like a princess, what she's used to.
She likes her place at the top of the social ladder, and though she's a bit different than the others she does what she has to do to keep her place. Backstabbing isn't beneath her if she feels it's what she has to do. She's a lion watching her prey, studying them before she makes a kill. She's a bit odd when it comes to romance, and occasionally will give into relationships because of the drama of it all. Stealing your boyfriend is a large possibility. But, she doesn't easily fall for someone. She just likes to play games.
She's a graceful, delicate being overall.

---
---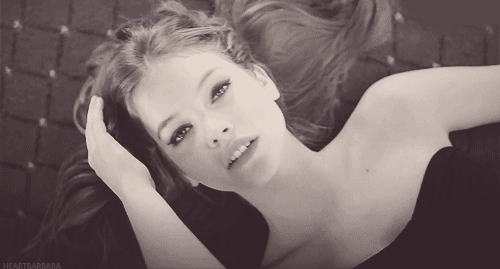 History:Jennifer's family consists as following. Her mother, her father, an older half-brother that still lives with them, and one that doesn't, an older sister that moved a town over, and a younger sister that is dead, dying of sickness at a young age. Her mother married her father, a rich man, and together had three daughters. The third one became very ill at a young age, and died when Jen was 7. Her father divorced his first wife, and his first son moved in with Jennifer's family once he graduated high school. He currently attends college nearby, and is Jennifer's designated driver until she gets her license.
Growing up, Jen was a generally happy child. She was cute and very much loved by her family, and looked up to her sister. She's four years younger than her sister, and the two have had their fair share of fights. Her sister was often annoyed at Jen always seeming to follow her around, but she just wanted to be like her. Eventually her sister realized that, and Jen also grew into her own person. When Jen was 5, her mom had another daughter. She was born a bit early, and had medical problems since she was born. Though Jen was very young, she does have a few memories of her younger sister and wonders what she would've been like.
Jen attended PCA for junior high, which her sister had already been going to. She graduated when Jen was going into her freshman year. You could possibly say Jen followed in her footsteps, because her older sister had also been a part of a socialite clique. Their family wasn't one for being leaders really, so neither of the girls were queens. Her older sister was much more outspoken though, and well known around the campus. The Anthonys are a well respected family, and even her two older half brothers were well known. The family themselves are very wealthy, and they never had any financial troubles that the kids knew of. Her father is a very powerful man, and constantly had work and business trips. That wasn't to say she didn't really see her father, because whenever he was home all of the kids would have some sort of "family bonding" time. Her mother, a lovely woman who truly loved her husband, didn't ever like feeling useless. Instead of hiring a chef, her mother took many cooking classes and still made all the meals for their household. They still had a maid service though, because she wasn't the best cleaner.
In her freshman year of high school, Jennifer found the attraction of many boys. She was slightly surprised, because she'd never had that kind of attention before. Her sister had just showed her how to really use make up, and what to wear to "be cool", and you could say she was somewhat of a knock out then. In a way she was legacy to the socialites, and her older sister had put in a good word for her to the next queen. In its own way it was like pledging a sorority, because she didn't really join until she was a sophomore.
Sophomore year was when she really got into the high school lifestyle, and began learning the politics of the cliques. She met a boy of the male socialites, a charming gentleman type that many girls fawned over. He was a junior, but seemed to take some interest in her anyway. At first she was weary of dating anyone, in fear she'd be stepping on any toes, but he reassured her it was fine. Ashton Chambers himself was dating her. One of the most popular boys at the school, he was the one to win homecoming and prom king for his grade, and Jen was still a bit shocked he like her. They were the it couple, but her being a sophomore it was more of "Ashton and his girlfriend", rather than "Ashton and Jen." That never seemed to bother her though. She didn't even mind the attention, though the two tried to keep their personal lives more personal. They dated half of that school year, and even a bit into summer. He was her first love, she found out, though love was a word they didn't really say. Both were a bit insecure, actually. Sometimes they were used as accessories more than just a person. Always having a date somewhere was good, and both were a pretty perfect match. It wasn't until after three months that the two really started falling for each other. By the 6th month, in the middle of June, they got in a fight. Things were said that they both regretted, and one fight lead to another. Ashton made a bit of a low blow, and Jen's last words were "I'm done."
After that, she cut him completely out of her life, even as he constantly tried to talk to her for the next month. Eventually he did give up, and they became strangers. At parties, she avoided him. And this year at school, she'll also avoid him. The break up hurt, and she decided she didn't really want to go back. She knew that when she was with him it was a high that eventually would hurt her. It was a fling that turned into a romance, and she knew she was scared to ever do it again, as wonderful as it had felt. She decided that she prefers to play games, and keep a safe distance. Or so she thought.
This year, she will arrive on the arm of another socialite, Lucas. So maybe he's a little clumsy, but Jenny likes his few quirks. He makes her feel special, which is something she hadn't felt in awhile. He takes her mind away from Ashton, and when she's around him everything becomes more calm and nice. She likes his protectiveness over her, and being somewhat quiet how she is she isn't one to flirt with other guys. She admits that occasionally she's jealous of all the girls fawning over her boyfriend, but then again, how could you not?




Theme song

:

Joy - Ellie Goulding

Stood in the rain and watched you go

I feel a lump in my throat

And this is far from joy

I never seemed to learn

That high makes things harder

That high I get from you

I've figured out that joy is not in your arms

I know I'll always ache with an empty heart

I think it's time to run cause I'm seeing stars

I'm seeing stars watch me fall apart

I think of dying all the time

But I've got joy to take my side

Fear is my favorite ride ooh hey hoh

I've figured out that joy is not in your arms

I know I'll always ache with an empty heart

I think it's time to run cause I'm seeing stars

I'm seeing stars watch me fall apart

And then you see, oooh

I've figured out that joy is not in your arms

I know I'll always ache with an empty heart

I think it's time to run cause I'm seeing stars

I'm seeing stars watch me fall apart