Creative Credit:
I read a book- Pretties by Scott Westerfield and the basic setting and world is based off of that book, but the plotline is very different, though for anyone who really loves this roleplay, I HIGHLY recommend his book. It's one of my favorites.
often the worst gifts
come in the prettiest packages
Background:
Life is a race. Any of the great minds of this world from the beginning of time to the present will tell you that. But what are we racing for? What propels us forward in life, gives us drive, focus, determination? Is it a specific memory? Or is it a broader topic, like an emotion? Well, to discover this, you much go to the very core of the question. What is it that humans are doing on this great race towards the end? We are trying to better ourselves. Whether trying to better our love lives, knowledge, living conditions, status, religion, or criminal minds we are all on the same path. So while there are a million individual answers to the questions, one can say that, in the broadest sense, the answer that applies to all of us is that humans hunger for perfection.

But perfection is impossible to have, am I right? Since the beginning of time disease, disputes, ugliness, emotions, and greed have gotten in our way. What if there was a way to fix it all? Would everyone be happy?

Or would no one be?

When you really truly think about it, can we have happiness without sadness or beauty without ugliness? These are the questions that have tickled the minds of human beings since we first saw the sunrise and no one seems to be able to provide an answer. An unbreakable equation for perfection as compact and stable as an algebra problem. Until now it seems.

Five thousand years in the past, a man named Valentino Ferris had two theories that would forever change our world. The first was that human beings are corrupt as a whole. Our strive for perfection, no matter how ironic, leads us to do terrible things. His second theory was that in order to mend the wounds of our world, we had to make everyone perfect. Make everyone beautiful and immune to disease, give everyone the same amount of power and fulfill their greatest wishes and the world would be happy. In some ways, you could say Valentino was a genius and a man who cared more for his vision than himself. Though most saw him as crazy and accused him of "playing God" for no human being was created perfect and to think you could make them such was ridiculous.

He had to find a way to get people to understand his theory. To get followers in order to carry it out. So Valentino spread his ideas into every mind he could from the gutter to the crown, from the Americas to Asia. And he developed a following. Some came to him and wanted to help, others simply believed in his ideas. But there were still too many who doubted him or called him insane. So Valentino hatched a plan. Him and his helpers traveled to every country on the globe from month to moth, visiting every possible corner of the earth he could and dug out his followers, but only the ones who believed him wholeheartedly.

Valentino Ferris had planned the end of the world.

Everyone who pledged alliance with Valentino was given a pill. He told them that it would make them perfect, that they would get their hopes and desires and that the pill was the answer. He only required their loyalty.

But Valentino lied.

The pill was not an answer, but a vaccination. The only possible cure for an unstoppable super-virus he had created. The virus was spread through the air and killed a person within three hours of infection. The vaccine prevented those who followed him from acquiring the disease, and when he released it, those who were left saw what had happened to Valentino's challengers and turned to him for guidance. They believed in his ideas and now that the world was fresh and new it was time to carry them out.

To make everyone perfect.
Plotline:
It is ten thousand years in the future. If the dates were still numbered the same, the year would be twelve-thousand and twelve (12012), but since the Re-Birth, the years have started over, making it year 5000. Our time was five-thousand years before the Re-Birth and the present of this roleplay is five-thousand years after the Re-Birth. Confusing, I know. Sorry. The world is a very different place. For one, technologies are much much more advanced to the point where nearly anything you can think of has been created.

And everything is "perfect".

The world is no longer divided into countries, but continents. There are much less people in the world, and nearly everything is "green" or environment friendly. The whole earth has been healed of years and years of pollution and destruction, making it one gigantic wilderness with cities sprinkled in. These cities act as countries, each with their own individual customs and such. They still interact when it comes to trade and war, but otherwise, they are completely independent.

The Valentino Law is the only common law the cities have, causing them to run in very similar ways. Life in the cities is a simple matter of letting the government do everything for you. It's a cushioned, easy life that no one is left out on. Money isn't even used so there is no barrier between the rich and the poor. You are born, you live with your parents until you are ten, you are sent off to a boarding school until you are sixteen, and on your sixteenth birthday you are Perfected. After your Perfection, you live the partying life of a young-adult, always having fun and always happy until you think you want a job, or you turn thirty and must get one, then you get married and have a child, you retire, and the cycle repeats itself the same for everyone. Some may only have one parent due to accidents, and some may not have any, there is still grief and death, but these things go away when you're Perfected and no one challenges this system because it's just the way life is.

So what is the Perfection?

Basically they make you pretty and powerful. They give you the basic template for perfection- big eyes, full lips, slender build, height, toned muscles, immunity from disease, and perfect senses. After this, you are allowed to choose the way you look. They make you into whatever you think is the most beautiful thing in the world (following these basic principals of course) is and allow you to choose your dream power (such as flying). The result is complete confidence and happiness. You are now a grown up with a face that is beautiful, surrounded by beautiful people, and allowed to have everything you could ever want.

What could go wrong right?

Well like everything, being Perfect has a price for the people who run the city are very determined to keep the world peaceful and people "happy." So the Perfection does more than just make you powerful.

It damages your brain as well.

They insert a virus in your brain that attaches to emotions and memories. The virus kills all bad emotions and replaces them with logical explanations. Say your parents were both killed in a car accident. Well after the Perfection, you would no longer feel the grief and think that the reason is simply that you've gotten over it and grown up. People can no longer argue and memories are diluted and cloudy, some can't remember anything from their lives before the Perfection and any doubt or worry over it is erased and replaced with the simple excuse that their life hadn't mattered until the Perfection anyway because they were boring. The virus makes you simple-minded and happy all the time and when you're thirty and choose a job, you must go in for an update on the Perfection and this is changed based on your profession. If you simply decided to blow glass or build things, you would be given another batch of the virus, but if you were to go into a job where you would be required to face danger such as a fireman, doctor, the army, or government official, you are given the virus's antidote. This virus is a government secret. They must keep the people happy, and in order to do that, they have to take away every other emotion.

But there are always exceptions. Those who are immune to the brain-damaging virus they give you during the Perfection. What do they do with these people? If they release them into the partying, happy others, wont they realize that only they seem capable of expressing certain emotions? How much will they have figure out? The only logical solution seems to be that they have to hide these people. That way they are not a threat to society and they can study them to figure out how they work and why they are different. So these Rare Few are locked up tight in an underground science facility called Complications. It is where anyone who is immune or less affected by the virus is kept and studied on. They know that their minds are different than others, but nothing more. They are treated unfairly, as test subjects rather than humans and they want out. Badly. But first they must find out why it is they are being kept there and one girl knows. She's seen what the Perfection does to people and while it's just a Theory, she believes it wholeheartedly and plans to break out of her prison and share her thoughts with others outside. It's just a theory, but that's all Valentino had and look where that got him.

The only thing left to do is break out.
Slots:
More or less available if needed.
Staff:
Note:

I allow you to have more than one character, but as long as they're opposite sexes and no more than two. If you would like a staff member also, they do not have to be opposite sexes and you can have up to three. Also, more slots are always available if needed, but I would at least like to have the Right Hand and one other filled before we begin. If you choose one of these characters to take on, I will be super grateful.
-----
Head of Complications - Jessica Bodair - Desire99600
Right-hand of Complications - Maia Devon Hurst - Asentia
Vincent Verone - Male - Cienpher
Cataline Gale - female - Nivosity
Staff member
Staff member
Staff member
Prisoners:
Note:

You can only reserve two of these at one time, and they must be of opposite sexes if you do. You may talk to me about twins or siblings or whatever, but that is the only exception I am willing to make. Also, I am always willing to make a new slot for you, but if you see that we have one male and six girls, don't bother asking for a girl. I wont open another girl slot. I'm fine with something like six girls and four boys, but nothing too imbalanced.
-----
Camille Lewis - 19 - Desire99600
Imogen Mey - 12 - Cienpher
Nicolette Hart - 17 - BubbleYum
Emily Taylor - 18 - Shattered233
Reserved - Meesha
Reserved - Meesha
Tadeo Hale - 16 - Nivosity
Ganymede Galen - 18 - Freakofnature
Alex Penterdon - 17 - TheFlag
Reserved - Shattered233
Boy five
Boy six
Character Sheet:
Full Name: [ First, middle, last ]
Nickname: [ Tell us how they got that nickname, or why they preferred to be called this. ]
Age: [ Between 16 & 19 if you really want a character who is older or younger than this, that's fine, but talk to me about first. ]
Gender:
Appearance: [ Include a picture or a few if you would like. The more the better (: Be descriptive. Describe things that your picture doesn't show as well as what it does. Eye color, clothing style, hair, body type, general demeanor, ect. Remember that this is after the Perfection so think of your idea of gorgeous and go from there. If you've talked to me about having a character younger than 16, then you don't have to make your character ugly, they just don't have a power and have minor imperfections like a crooked tooth or something. ]
Personality: [ Here I want to see a deep understanding of your character. I want to feel like I know your character and you can easily take their role. It's important to know your character so that they're not always doing things out of personality. Make them imperfect. No one can do everything. ]
Power: [ What ability did you choose when you were Perfected? ]
Likes/Dislikes: [ What does your character like or not like? You may separate these if you'd like. ]
Fears: [ What makes your character afraid? ]
History: [ This is actually optional. Since the city life I described prevents most dramas, you don't have to include it. If your character has parents who know about the virus (doctors) or like a death in their life or anything, that's fine. Be creative here if you choose to put it. Be as wild as you want. I don't care if your character is younger than 16 and is in Complications because they tried to run away or their older brother or parents disappeared because of Complications. Anything goes as long as you don't intend to use it to ruin my plot. If your character's life is dramatic, but you don't want to put this section in for the sake of making your character mysterious or whatever, that's fine too but make sure to drop hints when you're roleplaying, just don't be an attention hog(; ]
Playlist: [ A couple songs that sum up your character. It can just be one if you want it t. Include the link please. This section is also optional ]
Other: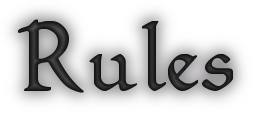 1. Proper grammar and spelling. I understand typos, and if you actually don't know how to spell an advanced word I make these mistakes too, but I don't want misspelled words every other sentence. If you can't spell- get a dictionary.
2. Make your character detailed. I want to see length and effort. Make him/her unique and special. You are 100x more likely to be accepted if your character is interesting. When I read their sheet, I should feel like I know your character and I'm intrigued. Also, if you want a tip for being accepted- Make it pretty (; PM me if you have any questins on coding. I don't know it all, but I know enough.
3. Stick to the plot please. No creating your own fantasies and throwing random drama about. It confuses members. If you want to make major drama, PM me first. If you want your character to have a dramatic love-entanglement make sure the other person is okay with it. If you wish to add small, personal drama to your character, like a long-lost-family-member, be my guest(:
4. This will be literate. I'm not expecting you to write a book, but for every single post I want a clear, precise understanding of every single thing going on. I want to know and feel every emotion, every sight, taste, sound. Anything. Also, please don't have your post be nothing but summaries of other players actions with one little something from your character at the end. People react to things. Show me that. I'm not putting a limit on post-size, but I will say that I want to see quality and your character sheet does reflect on that. Also, I know I say detail, but as for sex- you can make out until the clothes come off. Then its *Fades to black* or something like that. Swearing I don't mind. I use it frequently myself as long as it's not every other sentence.
5. You may either OOC or PM me to reserve a slot. If you'd rather just submit a character, that's fine too but you cannot submit characters for any reserved/taken slots. If you REALLY want a reserved slot, wait. Reservations last 48 hours. After that, I PM you- you have 24 hours to respond. If you do, I can extend your reservation another 48 hours. If not, your spot will be opened. Please try to get characters in as fast as possible. I wont wait forever.
6. If I ask you to change something, or give you tips on your character sheet it's not because I hate you or I don't like your character. It's because I'm a perfectionist. Please don't complain or say I hate you. I love everyone who joins my roleplays :D If you're not accepted, I am very sorry. I'm sure you're wonderful, but just not for my plot.
7. You have to read everything. How can you understand your role if you haven't read it? O.o Please don't skip any reading and if I have left something out or you have questions, don't be afraid to tell me. No question is a stupid one and I wont be mad if you correct me (:
8. You must be able to post a min. of three times a week. I think that's pretty generous. I have my rough times posting too. If I'm gone for a little while, I'll ALWAYS let you know. Please bear with me while I'm gone and don't just disappear. Also, don't get two posts in and leave. If you're taking too long in between posts, I'll PM you. If you don't speed up, I'll creatively kill of your character and open your slot to anyone else. Finally, please always tell me when you're going away. I'll understand. Promise(;
9. Incase you were wondering. Yes- it is possible to become a Co-Owner, but you must be devoted to the roleplay and you must be capable of a quality post, and you must have ideas. I am always open to new plot ideas. If you have one, don't be afraid to suggest it to me.
10. Have fun and grow as writers.
11. Write your favorite food in quotes at the bottom of your character sheet.
Taking place in...
13 posts here • Page 1 of 1

In her dream, Camille was dancing in a grand ballroom. Around her, the walls were made of a gold so polished and thin, she'd thought they were glass at first, and were elaborately ornamented with shimmering crystals. Under her, the floor was a creamy marble swirl of gold and white, and if she looked closely, she could see small flecks of glitter shining up at her from it's surface. And above her, a large domed ceiling rose, supported by glorious golden arches The very top of the dome was cut open to reveal the velvety night sky, the moons surface shining like a silver coin in it's center. It's rays reached down into the ballroom and illuminated everything, bouncing off the glass-like walls, the crystals, the glitter in the floor, and the jewels around the necks of the dancing woman. Everything was washed in a gold and silver glow, and the music that coated the air was sweet and wonderful. The ladies around her were all dressed in old-fashioned gowns like the kind Camille had only ever seen in history books or movies with full, floor-length skirts, pretty pastel colors, flowers, and lace. They twirled about the room so gracefully it was as if they'd been dancing their entire lives. Camille now felt the soft silk of the dress she wore, spinning out around her in a deep sapphire wave, seemingly the only gown in the room that was not pastel. Around her slender neck, hung a necklace so heavily weighed down with sapphires and gold it was a wonder she hadn't fallen over already. Unlike the women around her, Camille's white-blonde hair flowed freely at her hips in long straight locks that rustled like liquid silver in the bright moonlight.

"Isn't it all Perfect Camille?" A voice spoke, and Camille turned her head to find that she was looking up at the perfect face of her dance partner. Something about his over-sized eyes struck her as familiar and she realized that this man was her brother. "John!" She exclaimed and smiled before answering his question. "Yeah, it's beautiful," she said, "but what's it for?" He looked down at her and grinned, the simple movement lighting up his whole face as he twirled her around and around. "It's for all of us Camille." He said. "Just to be happy."

Then something began to change. As she looked up at her brother, his radiant smile began to droop and formed into a frown, a crease appeared between his perfect eyebrows and he looked up at the domed ceiling. Her gaze followed his and she saw that a large black cloud was drifting towards the moon. A frown spread across her lips. The cloud was not perfect. Around her, the room no longer shone brilliantly and everything had lost it's luster. The music had been stopped and everyone had paused in their dancing to look up at the cloud with a frown. And as she watched, their faces began to change. Big beautiful eyes shrunk slowly and noses widened or shrunk, and the gold in the walls melted to black puddles on the ground. The crystals dropped to the floor as little black coals, and the gowns of the ladies tore. When Camille looked back at her brother, he was no longer Perfect. Instead his eyes were much too small, his lips too thin, and his pores too large. The soft sheen of oil coated his forehead, and there was still that crinkle between his eyebrows. She threw him back in shock and looked up at the dome. Now the cloud was passing, the music started up, peoples faces changed once more, the black puddles and coal on the ground reversed themselves, and everyone began dancing again simultaneously, happy that the slight disturbance of their Perfect world had ended.
"Good morning Camille!"
Camille's room pipped, waking her from her sleep. She groaned and rolled over on the rough cot. "God damn smart-walls." She hissed, sitting up and rubbing the sleep from her eyes. The dream she'd had tickled the edges of her mind in a swirl of gold and black before slipping away from her. She looked around and groaned again, remembering where she was. Sadly. She was sitting in her cell of Complications. Around her, white metal walls rose up to a low flat ceiling, interrupted only once by a window. Under her was a simple cot that lay on the ground, and about twelve feet from her was a small hole in the metal of the wall. "T-shirt and shorts." She told the hole, and it spit out her requested items. The hole was nothing like the ones in Seaway that could produce anything you could ever think of, Complications had altered it so that she could only ask for simple clothing items and nothing else.
With a sigh, she stood and looked at her window. It wasn't a real window of course. Who knew how far they were underground, but the image on the glass of rolling fields and blue butterflies felt so real her heart wrenched. The illusion was complete with artificial sunlight. It was as if being trapped underground wasn't bad enough. No, they had to give her a constant reminder.
Quickly, she tugged the t-shirt on over her head and the shorts up to her waist. Cloths for the Perfected were all made in one size, but hers still hung a little too loose on her, being as she was unnaturally small for Perfection standards. Camille smiled at the thought. At least, even though they'd ruined her, they hadn't had complete control over it.
When she was done dressing, she sat on the cot rubbing a bruise at her wrist while she waited for the guards to come. Perfect skin healed quickly, but the bruise on her arm was still black even after a night of sleep. When it had been fresh, it had looked a lot worse and her entire wrist had been swollen. Typically a bruise should have been gone by now, but she guessed that since this one was worse than most, it was taking slightly longer to heal. It would probably be gone by the end of the day, leaving her skin flawless again. Sighing, Camille missed the days where every scar had told a story. They'd taken that away from her when they'd Perfected her, and with it, a part of her past.
Suddenly, the white wall on her right slid open and Camille remembered that today was the big day. For the past week they'd been given lecture after lecture before every class about the new rules. All of the prisoners were going to be moved from solitary confinement into one room. Apparently they needed the space for more important criminals, but Camille knew this was a lie. They
were
the most important criminals, and Complications never did anything without motive.
Cami's big aqua eyes narrowed on the guard. She looked grim. "What's wrong Lissa?" She teased the woman with a smirk. "Aren't you happy to see me?" The woman gave her no response. Instead, she just yanked Camille to her feet and slapped a pair of electronic cuffs on her, pushing her into the hall. As soon as they left the room, the wall slid back into place, completing the smooth wall of the long hallway. Why did they feel the need to make everything white? Even the suit Lissa was wearing was a crisp white. The corridor was brightly lit. There were no actual lights visible, but the walls glowed brightly so that every shadow had been chased away. "Where to?" Camille smirked, and Lissa pushed her roughly forward. Without her arms to balance, she stumbled and hissed, walking forward. "You know, you could of just asked. It's not like I was planning on standing here all day."
The woman lead her through a twist of hallways, each looking exactly the same as the first, bringing Cami to wonder how the people in Complications never got lost. When they reached the end of a hall and there didn't seem to be any turns, Lissa stopped and pressed the white wall. A small yellow circle with a downward facing tringale in the center illuminated on it's surface and Camille looked at the wall. It had abosolutely no cracks or bumps on it, and glowed like all the other walls, but as she looked, it slid open to reveal a small white room inside. Lissa and Camille stepped in. Lissa placed her palm against the wall and held it there for a moment. When she pulled it away, there was a soft aqua handprint already fading.
"Confirmed. Up or down, Lissa Hawthorne?"
The room asked, and Camille realized they were in an elevator. What was it with these people and smooth, walls? Did they not believe in doors or buttons?
"Down."
Lissa said firmly, and the elevator launched itself down so fast, Camille nearly flattened against the floor. Great. She was going even further down. Silently, she wondered exactly how far into they earth they were.
When they reached the bottom, Camille found that they were in yet another perfectly smooth white hallway, but this one was closed off at the end. It's as if the whole floor was one hall, though she knew that if she were to tap on the walls, words and numbers would glow, revealing that there was a room behind it. When they reached the end, Lissa placed her hand against the wall once more, allowing it to read her hand print.
"Confirmed. Welcome Lissa Hawthorne."
And with that, the door slid open, and Camille was shoved into the room. The cuffs on her hands dropped to the floor, dead and useless, and the door slid shut behind her, encasing her in the room alone. It was basically a bigger version of solitary confinement. The room was bigger, and instead of one cot on the floor there were six. There was one hole in the wall, and one window over the very last bed on the right side. Camille smiled. Being the first one there had it's advantages. Crossing the room, she sat on the cot under the window, claiming it as hers. With her legs tucked tightly into pretzel position, Camille leaned her back against the wall, tucked a long piece of white-blonde hair behind her ear, and closed her eyes, going over all the possible reasons Complications would have for moving all the prisoners in together.
Jessica Bodair sat in her office on the first floor of Complications with her ankles propped up on her desk and a pile of files on her lap. The room was different from the others in the building. Unlike the lower floors, the ground floor was above the earth so it had real windows, so it also didn't need the white walls to glow for light. Instead of having actual walls though, Jessica's office was completely made of glass. The entire floor was. Of course, it was still a smart-building. Along the top of the wall, where it met with the ceiling, a glowing blue strip ran. This strip was the system that ran the entire building. It allowed her to talk to the walls, make requests, and, if she wanted it, dim her glass so that no one could look in.
Now was one of those times. Everything around her was black, and she sat in the middle of the room with a glass of wine in one hand, the only light in the room coming from the glow of her desk and the blue strip on her ceiling. Slowly, Jessica flipped through the files in her lap. One for each prisoner and one for each of her main employees. Camille Lewis's was set aside on her desk, thrown open, while in her lap, the file of Vincent Verone was under inspection. He was a doctor of the mind, and his power interested Jessica. Though she'd seen every file at least a hundred times, she often opened them up and went through them continually, either to add things or to look for clues that would help her solve the mystery of what made them so different. There was very little paper left in Seaway anymore. Not many people used it, so it was odd that Jessica had hard copies of each file, but she liked to keep them on hand. Just in case. Granted, she also had her tablet, a thin piece of glass that allowed her to scroll through the system, but words on paper had always seemed more reassuring to her.
Standing, she threw Vincent's file back down on her desk along with the others, and looked down at Camille's open one for a moment. Two pictures of the girl glared up at her. One before, and on after the Perfection. The difference between the two was startling, but both were unmistakably Camille for she had a defiant glare to her large blue eyes that no Perfection could ever have. She turned away from the file and picked up her tablet, tapping the screen to make it come to life. Pictures blazed along on the glass until she found the one she wanted. Live feed from one of the security cameras. It showed Lissa Hawthorne forcing Camille into her new room, then turning away to gather the others. "Room. Get me Lissa." She spoke, and waited a second.
"Yes Mrs. Bodair?"
Lissa's voice came through the walls, and Jessica smiled.
"Lissa, you are to go run some files or something. Anyway, I don't want you collecting the prisoners, I'll send someone else in your place." Without waiting for an answer, she clicked off. "Room. Get me Maia." Another second and she was connected. "Maia!" Jessica smiled, life coming to her voice. She'd always liked Maia. That was why she'd made her second-command. "Collect the prisoners for me into the new containment room on the bottom floor." She said, "one at a time so they don't give you trouble." Clicking off, she sighed. "Room. Vincent." Pause. "Vincent, you have no direct orders for right now, you may do as you wish, but make yourself useful." Sign-off. She repeated this process for the rest of her employees. There wasn't much to do at the moment, but once the prisoners were all together, she could really get going with the day. Vincent could probably do an interrogation while waiting, and maybe Catalina could get ready for a class, but other then that, Complications was pretty sleepy in the morning.
Taking a sip of her wine, Jessica tucked her tablet under her arm. "Room. Glass." She said, and the black walls faded back into glass, allowing her to see her employees. Some just clocking in, others buzzing about doing paperwork and making copies. Jessica sat again and smiled. She had big plans for the day.
---


Cataline was busy writing in her research report - about the emotions of the Complications. While she was alone in her room, much of her attention was focused on the work that she was doing. She loved the Complications - they were such an amusing subject of study. But then, her beloved, and blank room decided to interrupt. "Message from Ms.Bodair." intoned the room in a deadly boring monotone. "Cataline, you have no direct orders for right now, you may do as you wish, but make yourself useful." The message ended, and Cataline looked up at her room's white-washed walls with a mocking smile.

"Hanging up already, Jessie?" she stated, then, with amusement in her voice. "I didn't even have the chance to reply." She sighed. Her director was always so serious - Cat wondered what it would take for the woman to loosen up and go have some fun. But the news was pretty good - it meant that she could probably duck out of Complications for a few hours, terrorize Vivi for quite some time, and maybe even go to a party. Or... it was the perfect time to do something about her room. Maybe some pink paint, and if she got bored, she might as well scrawl her name too over at Vivi's office. She chuckled to herself when thinking about what the horror she could do to make her beloved, when making fun of him at the very least, Vivi miserable. "Oi, room!" she suddenly ordered.

"is there anything that you need, Miss Gale?"

Such a boring voice. She wished that somehow it would show emotion, but everyday, despite her best efforts at irritating the thing, it would only reply in the same way. Always that one sentence. 'is there anything that you need, Miss Gale' It wouldn't even listen to her when she asked it to call her Cat. She frowned before making her order. "Paint. Pink paint, and lots of it." While her test subjects had quite a strict restriction on exactly what the hole in the wall would create, hers had no such limitation. "Brushes too." If the room had any reaction to this request, it didn't show as three cans of bright pink paint and a large brush appeared. She looked around at her room - there wasn't much of anything really. There was a white bed to one side, and a desk on the other. Smiling at herself, she opened the can, and dunked the brush in. It had taken her far too much time to get to doing this.

But there was something that was missing. Digging around on the messy pile of paper on her desk, she picked up a half-melted piece of candy. Cat dropped the brush on the ground without a thought, and ate the candy. Mmmm. Cherry flavored. She looked down at the pink splotch on the previously spotless ground with a frown. But who cares, she'd just paint everything pink then!

Actually, she ought to go and fix Vivi's room for him first - who knows what kind of expression he'd wear when he saw her new addition. Armed with the paint and brush, she was just about to make her way to his room, before…
---
He had done it. After all this time, it had finally happened – Vincent Verone had done what he had initially thought to be impossible. Sometimes he even amazed himself… He had finally gotten tired of all the toys Complications had to offer. "Room, next," he called, not looking up from the papers in front of him. Immediately the hard beat resounding from the walls was replaced with a slower electronic melody. Taking up a fountain pen and scribbling something across the bottom of the document, he droned once again, "Next." A remix of an older song blared from the walls, irritating Vincent before it even reached the first chorus. "Next," he tried one last time… and was pleased to hear a tune well-suited to his mood. Acoustic in nature, it was something that was aesthetically soothing but not distracting. Perfect. Humming along to the notes of the guitar, Vincent grasped his pen once and perused the document once more.
Just then, the new song was abruptly interrupted by the room – a voice he had come to disdain. "Message from Ms. Bodair," it announced.
Setting aside his work, he instinctively looked up. "Message accepted," he called back, even though it wasn't possible to reject calls from the boss – the system didn't let him. Even if it wasn't so, he couldn't do that anyway… not unless he wanted that virus replanted into his brain. Immediately, the familiar voice of Jessica Bodair, the one with all the authority in Complications, rang out to make a single statement:
"Vincent, you have no direct orders for right now. You may do as you wish, but make yourself useful."
After her last word, the room let his selected music fade into the background once again, but it was no longer all that relaxing. Do as he wished? Make himself useful? '
Well that's exactly what I've been doing for the past three hours,
' he thought begrudgingly. Holding back an irritated sigh and instead, replacing his pen back into its holder upon his desk, Vincent stood up and stretched. Well now that he actually received the order to work after he'd pretty much done everything he could think of, he felt that it was time to go make sure the others were doing theirs… particularly one scientist called Cataline Gale.
How she always seemed to have so much free time he would never know.
"Room, lab coat."
As he left his room, he also recalled something else relatively interesting… in the end, it didn't matter that he had gotten used to Complications' overdependence on smart-technology. After all, it had never been the toys he was interested in. It was them, the detainees… those immune to the virus of perfection. He had heard that they were all being relocated that day. Perhaps it would pay off to go and have a look…
Or rather, he had other things to worry about as well.
"What are you…" he trailed off, trying to make sense of why on earth a Complications scientist would be treading the hallways with a bucket of paint… let alone a bucket of bright
pink
paint… Well, he knew one way to find out. "Go put those back in your room and let's head down to the detainment cells," he sighed, grabbing and giving her wrist a jerk. Immediately, he heard a silent broadcast of her thoughts… and it took various degrees of self control in different ways to keep from physically harming her.
"And also, whatever you were planning to do with that, it's not going to work," he added with a knowing look.
Touch his pristine and organized domain?
Never.
---
Nicolette

______

In her dream, Nicolette was dreaming of a green pasture an exotic place filled with never ending trees and a small bean shaped lake. The sun was glistening and she could see the flecks of dust dance around her as she twirled around in the long thick grass.Butterflies flew around her creating a spiral of radiant color. She twirled around again her light day dress leaving a path of flashing blossoms.

Nicolette loved the sun she lad on the grass and twirled around barely getting a stain on herself. She ran down the narrow thin path of large rocks pasted on the mud and into the water which reflected the color of the sky. She held her breath and slowly dropped her self into the cold ocean, with her eyes closed and her hair surrounding her face she let her breath out and started to sink into the deep blue water from a distance she heard a voice not just any voice it was a familiar and soft, only one person had that voice."Nicolette?,My sweet Nicolette?". Arising from the water her hair flowing from her face,she smiled looking at the figure standing above her..."Father?" she called before the image disappeared her dream suddenly ending with the sound of distant ringing and beeps.

BEEP! BEEP!! rang her less- ingenious room. She wondered why her room didn't talk or anything of that sort, rather it beeped like a simple 2001 computer. She groaned not really wanting to be woken from sleep, by this time. She had been wanting to finish her simply recurring dream which seemed to always change. But the endings were always the same, she would always see her father at the end...he would always talk to her, at first it seemed strange but she eventually got used to the idea.


Nicolette rolled out of her rather rough bed ,that made her lower back ache. She looked towards her hole and simply said "T-shirt and pants" and moments later it spit out a white t-shirt and black pants. She shrug and simply put on the clothes, being rather tall and slender the pants were a bit high passing her ankle and the shirt was a tidy bit tight, her not being the average sized person.


She ran her fingers threw her long hair, she had short hair before but since she was Prefected everything was different her face was rather different from being the hard face with larger cheeks bones to being the cute faced with big cheeks the one who is underestimated, the took her individuality away from her making her just like the rest her freckles were far gone and there was just nothing the same about her anymore..

Suddenly the left wall on her right slid open,she had forgotten about the switch. If the boring, time-consuming lectures didn't kill her she didn't know what will. She wondered who were more dangerous than them, she quickly shook it off not going into the thought that the government was planning something they always had a purpose on doing something. She sighed and followed the person who seemed to be leading them farther and farther down, she sighed she didn't even have a window in her room so it really did feel like she was underground at all times.


(Sorry short I have state-exams this week,)
---
Ganymede Galen
It was dark. Darkness, the kind little kids wet their beds thinking about. The type that is played out so well in films, the audience at the edge of their seats, scared and anticipating what might happen next. Eternal darkness; immortal darkness. The darkness that demons linger in. Absolute….nothing.
He awoke, stirring slightly before sitting up straight, his smooth, pale, and long fingered hands shot out from under the sheet and searched for his glasses in a frantic motion. Yes, he did need them. Yes he had been 'Perfected', as most would say. But his vision of perfection was not the norm. Glasses fitted him, and since he had them
before
'perfection', he would have them after. Point and blank. No discussion. But back to the real problem at hand.
Ganymede, known more commonly as Gan, had always been plagued with nightmares. To demons, to end of the world, to dark angels coming and taking his soul, anything that could be thought of, Gan thought it. But nothing,
nothing
haunted him more than the night he fucked up. The night shit hit the fan. It was how he got thrown in here.
It wasn't on purpose. It wasn't my fault. He started it. Wrong place, wrong time. It could have been anyone.
Those were the thoughts that circled in his head 24/7. But today, no today he couldn't think such things. He was going to pray to a God he wished existed. It was a way to at least feel like he might have been forgiven. But not today. Today….was something different.
With a shake of his dark indigo mane, Gan swung his legs onto the floor and looked around the room.
"I would like a nice button up shirt and a clean pair of jeans, if you would be so inclined." He spoke in a calm, cold tone of voice to what many called 'a hole in the wall'. A miracle of sorts, he guessed.
"Have a pleasant day!" his room chirped back, making him scowl. At least it wasn't too chipper. And it was semi-polite to him; something he complained about immediately after being shoved into this…cell. Hell. That's what it was. Hell.
The door, or a spot in the wall since it looked exactly like the rest of the room, slid open and revealed a tall lanky man with brownish red hair and piercing silver eyes.
"Time to go, Galen." He tried to speak in a tough and imposing manner, but the younger boy just slipped him a small smirk and stepped a little closer.
"No need for formalities, though I am impressed you have managed not to slip after such a long time," he said, "Where are we going to on this fine…day?" As he spoke the older man stepped aside and let Gan through, walking him through the hallways, since it was almost like a maze. No…it was a maze.
"That information is not for you to know. But…I could tell you this; down." The silver-eyed officer glanced over at him quickly, the quirk of his lips almost unnoticeable. Unless you were Ganymede Galen.
With a nod of his head, Gan stared straight ahead, playing the role of the 'good boy' who 'is doing his time justly' and 'is so nice and kind to the other officer' and to make it better 'he never causes any problems'. What a load of bullshit. Gan's bright teal eyes scanned the corridor, hopefully retaining the route he took in case he needed to escape.
The officer's, or as Gan always called him, Mr. Krings, pressed his hand into a part of the wall and as soon as he pulled away a robotic voice sounded around him.
"Confirmed Mr. Krings, up or down?
it spoke.
With a narrow of his eyes and a sigh he replied, "Down."
Ouch!
Gan's head screamed out when the floor moved down so fast that he fell to the ground upon impact. Elevator, he rationalized. Since everything was blindingly white and smooth, it was hard to tell the difference.
"Alright there?" a rough hand gripped his shoulder in a non-menacing way and pulled him up slowly, keeping the unstable boy balanced throughout the whole ride.
When the floor stopped moving, Gan all but slumped into the older man, silently praising whoever existed above the skies for making it
stop
. It was like…torture in its own form.
Krings led him down a much shorter hallway, though it looked exactly the same as all the others. When they reached the end, he opened it much the same way the elevator opened and ushered Gan in less than kindly, receiving a minor glare from the younger boy before the door appeared back before him.
With a sigh Gan took off his glasses and stumbled his way onto the farthest bed from the door, and far from the window, and collapsed on it.
After rubbing his eyes and pushing some strands of hair out of his face, Gan put his glasses back onto his face and surveyed the room. It was like…a bigger version of his own room. It has six cots, the one right under the window being occupied by a girl with platinum blonde hair, so white it almost blended into the walls around her.
The other four, since one was what he was on, were somewhat scattered around the room. There was only one hole that deposited clothes and the like, and that was it. Feeling not exactly safe, but not like he would have to be in any danger, Gan let his glasses fall right next to his bed and closed his eyes, hoping they darkness would refrain from consuming him and let him get a restful sleep.
But, what you wish for, is almost never what you get.
---
"Good morning, Tadeo Hale," chirped his room in a bright and cheery room. The sixteen-year-old male grumbled slightly, before getting up. His room lacked very much personalization, with the white walls providing a bright light that lit up the room. Around the room, he had pasted stars of various colors and formed constellations on the ceiling. Even though they were underground, and therefore hadn't seen the outdoors in a long time, the stars formed a familiar feeling as though they were looking after him while he was sleeping.

"White shirt, black jacket and pants," he mumbled at his hole in the wall. Closing his lighter eyes, he imagined that the hole would realize exactly what he wanted - providing clothing that was tasteful and yet good enough to go out with his friends with. He would wear the created clothing and spend the rest of the night partying with friends that looked completely perfect. It would be an evening completely filled with joy and mirth - and even in the morning, he wouldn't have to wake up if he didn't want to. So he'd sleep in, and then, after getting rested again, he would repeat this action, in different outfits, of course, and live the life that he was entitled to.

Opening his eyes, he sighed. The hole in the wall, unlike the one that he was dreaming about, seemed to love ruining his fantasies. The fabric wasn't made out of flawless silk, but instead some sort of cotton. Plain too. However - there really wasn't anything else that he could do about it. Tabby frowned while getting out of bed, but slipped the clothing on anyways. It fit almost too well - but being the average size really did have its benefits.

If only he were out there with the others…

Not the freaks that he was currently lumped with, but with those that were happy with a life that they could look forward to. He sighed again, before creating a circle with his pointer finger and thumb. He concentrated, and suddenly a small yellow star formed itself out of thin air. With a thin smile, Tabby stuck it on the bottom of his shirt - he really did like his stars after all.

So, he was supposed to be fetched today. Fetched to go to a park with everyone who was anyone. After a day of scintillating conversation out on the grass, they would get on a boat and have an outing. Ice cream and ice for all - to cool themselves down in the hot, brilliant summer. There would be alcohol to spare, and enough food to feed even the most gluttonous person.

Except that was a lie. They were getting moved down a few floors to make room for another group of criminals. Part of him wanted to cry out - he wasn't a criminal by a long shot - but it had done nothing to help him in the past. "Theo Gale, follow me," came a voice from inside his room suddenly.

He spun around - when did that person enter? "Yes?" he replied, before stepping closer. "So - where exactly are we going?"

The man ignored him, pushing him in front of him, before snapping the very real handcuffs on his hand. Tabby tensed up at this - getting ready to protest his treatment when the cold eyes of the guard persuaded him that it wasn't a good idea. The pair exited the room with the guard keeping a firm hand on the boy - as though he was a pet that would run off at any time. Tabby was quite humiliated, and dragged his feet, wanting to go back into the sanctity of his room. He couldn't be seen like this!

But to no avail. The hard grasp of the man kept Tabby moving ever steadily further. Then, finally stopping in front of a glowing triangle right in front of him on the white wall. Tabby froze, confused about what was going on, before the wall slid away cleanly, revealing another room. Oh, an elevator… The staff member dragged Tabby inside, before pressing his much larger hand against the wall. The imprint glowed with a blue light, before the room spoke. It's voice was smooth and calming with little emotion. "Confirmed. Up or down?"

"Down," intoned the man without emotion. "This brat needs to be clustered with the rest."

Tabby straightened again, in anger at his being called a brat. The man ignored him as the elevator almost fell even further downwards, bringing Tabby even further away from his beloved sky. Maybe this was going to be when the Complications finally allowed him to leave, because they realized that he hadn't actually done anything wrong. The staff members would be there to watch him ascend back to the surface, and it would be as though none of this ever happened.

When the doors opened, all Tadeo could see were the white walls of the entire facility. Manhandling the younger boy, the staff member all but dragged him to the end of the corridor, before placing his hand against it again - to reveal a room with a total of six beds. There were already two people there, but … Tabby didn't want to have anything to do with the disgusting wrong people that were in this jail. Their strangeness might rub off on him.

There was a bed that was closer to the door, and Tabby quickly made his way in its direction. If he needed to, he might be able to escape their evil clutches before they corrupted his Perfection and made him like them. Hopefully.
---
Alex dreamt quietly, a smug smile of satisfaction broadened on his face. He was dreaming a rather unpleasant dream to most, but to him it positively made him gleam happily in his sleep. He turned against his bed facing the wall, the bed squeaking against the pressure he was exerting onto it. Inside his head he was tearing apart this thin illusion, rejecting the perfection that most had succumb to, finally coming to terms with the flaws of humanity and that it couldn't ever be perfect and that's what made everyone
human
unique, and not the lies we were now.
He looked up at the dark city which currently resided in his mind, it was dirty and dangerous but it had a certain pulse a life to it which made it beautiful. Emotions bounced everywhere, negative ones allowing him to actually feel the people around him they were dark emotions but at least they were real ones, rather then the false happiness most were given now days. His hand brushed down the wall, as he trailed off into a dark alley he felt pulses everywhere, people struggling to survive, death on such a scale and honestly he loved it, it gave him a certain rush that life could be gambled so easily. He looked up, seeing the physical flaws in each person: freckles, blemishes, scars and that's what made people beautiful in his eyes, the flaws gave the person more characterization to him everyone including himself was just a doll, painted to look pretty not reflecting what the person actually felt and was. People weren't happy in his little dream, no one was nature had dictated and everybody had fallen down to their most basic of instincts, survival people stepping on others just to get a head start, it was the way things were supposed to be. Nothing was perfect in his little world and to him that's what made it perfect in his view anyway.
Alexander's eyes refused to turn away from such a sight, and he yearned to watch this sight forever he wished the world resembled his image of perfection instead of the current version, which to him was flawed. The city slowly began collapsing causing a terrible weight to settle in Alex's gut, as it slowly began reshaping itself into the mess today calls perfection, people were the dolls he hated and everyone wore a smile, one that of course was a lie and that caused another weight to settle onto Alex, generating a indescribable amount of sorrow for the world currently lost and replaced with
this mockery.
Alexander's eyes snapped open and he jolted backwards, towards the front of the bed he was now sitting on. His eyes began scanning the area, not sure where he was until his memory clicked into place, and he let out a loud moan which echoed his irritation at being in such a predicament. He pushed himself off, sitting on the side of the bed his eyes looking out at the window in his cell, he knew it wasn't real, it just didn't possess the same feeling as real sunlight, but still the artificial window always gave him comfort. He pushed himself up feeling the relief of his muscles working once again, a few seconds his room boomed "Good Morning it's time to get up!" and Alex systematically rolled his eyes, he hated those walls he knew they were watching, but he didn't need a constant reminder, and he always woke up before the damn thing could remind him and it always made him jump.
He walked over, still slightly drowsy from being woken up in such a fashion and headed over to the hole in his room, he thought for a while before speaking into it "Jeans and a black t-shirt..." he mumbled into it, and a few seconds later it returned with what he ordered. Alex thoughts fondly recalled times when he used to play pranks on the ones in Seaway, however this one was different, it only did simple things such as clothes. His hand went for the clothes, as he began automatically sliding them onto him they fit perfectly, after sliding onto the jeans, he regarded himself, with a unsatisfied smile, he remembered before the perfection, remembering his flaws, his shaggy hair that hadn't changed, but it echoed a more still, clean vibe now, his skin which held blemishes on his face, now gone. It held a certain sorrow to Alex, as he sat back onto his bed fully clothes.
The door to his cell slid open, fairly dramatically as a figure emerged his memory once again clicked into place, it was one of those days where they were given lectures, apparently today instead of sharing individual cells, they were all going to be placed into one big cell which seemed fairly stupid in his view, but he didn't really care. He looked up and a mocking smile emerged on his face, "Do you like my living establishment?" he said his voice fairly cutting, as the female figure elegantly walked in, while pushing him up against the wall, gently putting the electric cuffs around his wrists, she remained silent, as she slowly pushed him out of his cell "You know for a date, this isn't a way to a guys heart." he teased, as she gave him a shove forward.
He was led through a labyrinth of halls, which matched each other in complete synergy Alex non-nonchalantly yawned at this sight, purposely trying to ignore the person escorting him. The last hall he tried to drag out, walking slowly as possible while she occasionally pushed him trying to keep his speed up, they ended up at a dead end to which Alex replied "You're lost aren't you?" to which the woman pressed the wall, a small triangle illuminated itself, a button Alex guessed, as they two walls parted, revealing a white room inside to which the woman shoved him inside, as the doors shut the electronically generated voice said "Confirmed, Up or Down?" to which she replied calmly and fairly clearly, "Down." to which the elevator responded almost immanently , and began shooting its self down at a almost break neck speed.
As it suddenly stopped bluntly, Alex nearly fell having to lean on the elevator for support which was the only reason why he remained standing Alex felt disorientated and slightly sick, but regardless he was shoved out by the person escorting him, he looked down at another smooth perfect hallway, he was sure there were several rooms here, and was careful not to touch any of the walls, in case he trigger some sort of reaction. The woman escorting him stopped at the end, and pressed her hand print against the wall, "Confirmed, Welcome." the voice echoed as the doors slid open and he was once again given a shove, and he fell inside. The first thing he noticed was his cuffs, which dropped to the floor deactivated and virtually useless he heard a slamming sound which he assumed was the door shutting behind him.
After a few seconds had passed his eyes looked up, as he began to scan his surroundings the first thing he noticed was he wasn't alone, the second thing were six beds, three on each side and the last there was one hole, and a bathroom he sighed hesitantly not sure what to exactly do. There were three individuals two males and one female, he looked at them shifting uncomfortably not sure what to do. Were they like him? He wasn't sure, and he headed to the bed furthest to the wall avoiding eye contact, he wasn't afraid but he did feel a pang of caution in his gut. He reached his bed, and sat down uncomfortably, not sure on what to do.
---

The familiar suction-cup sound of the wall sliding open dragged Camille back to the surface of her mind, causing her to lift her head. A man with silver eyes shoved a boy in the room and again, the door was closed. Blinking twice, Cami's aqua eyes hesitated on the door for a moment before turning to the boy. He was Perfected, meaning he was over sixteen, but by how much, she couldn't tell. His eyes met hers for a second when he looked at her, she she glanced away quickly, brushing her blonde hair from her eyes.
When she looked up again, he had made his way to the cot furthest from her and looked like he was going to try and sleep. Cami took the opportunity to look him over. The first thing she noticed about him was his navy colored hair. Most people couldn't swing unnatural colors, but some doctors pushed the rules more than others.
While she was looking him over, the door opened again and another boy was pushed into the room. This one hardly gave them a glance before choosing the cot farthest away from either of them and closest to the door. Cami lifted one slim eyebrow amused before the door opened
again
and another boy entered. She lifted her eyes to look at him and caught the confusion on his face when he'd seen the others. What was he thinking? She wondered to herself before watching him settle on a cot as well.
There was a pause, and the door didn't open again. Camille looked at the others. Was this it? Who were the other two cots for? Sighing, she ran her fingers through her smooth blonde hair, biting her lip at the awkwardness of the silence. "Three boys." She said, pointing out the obvious and lifting her eyes. She was normally the kind of person who didn't speak unless spoken to, but no one else seemed to be stepping up, and they might as well at least exchange names. "Changing in the morning should be awesome." She smirked, dropping her hand from her hair, back to the cot and looking up at the others. Sarcasim was her natural cushion. When she didn't know what to say, a sarcastic comment had always been where Camille went first. She hadn't seen anyone other than Complications employees for three years and her social skills were seriously lacking, but that didn't mean she couldn't try.
Silence is all that followed and she sighed deeply, noticing that the last two cots were the ones next to her. She laughed lightly, pushing her hair over her shoulder. "I don't bite you know." She said, standing and adjusting her shirt, tucking the edge into the hem of her shorts to keep them up. She bit her lip again and leaned against the wall. "I'm Camille Lewis, by the way." Her aqua eyes glanced back and forth between the tree of them, a little uncertain, hoping like hell that someone would take the role of talking off her shoulders.
Sorry this sucks like... really bad. Writers block.
---
Nicolette was dragged into an elevator, the electronic voice spoke "Up or Down?" the man replied in a deep voice "Down". The computer later replied "Confirmed" before beeping a couple times and rapidly the elevator door shut as the elevator began moving down faster than the speed of light. Nicolette placed her hand by the handles that surrounding the square shaped elevator. She shut her eyes as the moved faster and faster down... almost faster than the speed of light. Then everything stopped, a needle pin could be dropped and you would hear the vibrating echo, it was so quite it was almost scary, not even a footstep a chuckle ,as if nothing on earth bared to produce sound.


She followed the man escorting her around. "So wonderful weather where having huh?" Nicolette said trying to make a conversation, minutes pasted by she knew he heard her.. but it seemed as if he didn't dare listen or he would become like her. Unexpectedly he answered in a rough, cracked voice "How on hell would you know?". He was a muscular man about 5'6, looked like some kind of prodigy model. Blonde hair, thin lips and green eyes. Typical. She followed him down a narrow, clean hallway her eyes observing everything around her. She dared not to touch the walls afraid the man might want to chop her fingers off, he was rather rude the last time they spoke and she had no intentions of bringing up a conversation.

They approached a small wall and the man placed his hand upon that wall. "Confirmed , Welcome". Nicolette looked at the wall memorized by the action the man just did. She pucked her lips as she entered a room, and the echo of the slamming door vibrated through her ears.

She looked around surprisingly she wasn't alone. There was another girl and three other male figures. She guessed that there was another one arriving since there were only 6 beds. She looked around her eyes observing, what they do best. She bit her lower lip, and ran her fingers through her hair. It seemed they were all quite boring, to her at least. No one even dared to say a word. She looked at the girl she seemed happy that there had been another female in here, she wondered about how awkward it would be changing in front of people especially males.


She looked around and yawned before making herself comfortable in a bed. She looked at the ceiling puzzled wondering one huge question. Why she was here. She looked at the confused,bored, nervous faces. She looked around first afraid to speak but then later said "Okay are we all gonna die in here of silence or what?". She looked around silence prevailed, she held her breat hand slowly said "My name is Nicolette sounds kind of like cigarette? Don't ya think?" She said shyly and smirking hoping they would enjoy a great joker much like herself.
---
"Collect the prisoners for me into the new containment room on the bottom floor." Maia raised her eyebrows at Ms. Bodair's message.

"Wall, show me the containment room," Maia ordered nonetheless.

"Which one?"

"You know which one."

The wall stayed blank for a minute, then there was a flash and Maia was looking at a large room with six cots and four occupants- three male, one female.

"Names please."

"Galen, Ganymede; Hale, Tadeo; Hart, Nicolette; Lewis, Camille; Penterdon, Alex."

"Show me file number 85229706." The words appeared on the wall in big block letters.

FOR CONTAINMENT

Galen, Ganymede
Hale, Tadeo
Hart, Nicolette
Lewis, Camille
Mey, Imogen
Penterdon, Alex

That left Imogen.

Maia strode toward the door which slid open without making a single sound. Down a flight of stairs, through a corridor. There was just a handful of cells and only one had an occupant.

The right hand of Complications pressed her hand against the door. "Open," she said. It did, revealing a child with long hair.

"Follow me," Maia said brusquely. She didn't bother to check if the girl was following. The facility was a labyrinth. If she tried to wander off she'd only get lost and die of starvation.
---
She had just gotten to the entire traveling part with her bucket of pink paint, when the person that she least wanted to see arrived in front of her, wearing a white lab coat, and looking every inch the serious Vivi that she had grown to annoy so much. 'Man, I knew that I should've checked if the coast was clear before I travelled here to decorate his room.' Well, now that he was here, there was nothing that she could do - except to make things even worse for the uptight psychologist.

"What are you…" he said, while Cataline merely grinned in his direction. Bewilderment was so much fun too~ Especially in his face. "Go put those back in your room, and let's head down to the detainment cells." But she wasn't going to go back to work - not when her pranks were on the line like that. Maybe the Complications were fun to play with, but Vivi was about as fun, if not more. Speaking of him, he grabbed and yanked her wrist. She sighed, he was always so interested in going back to work. "And also, whatever you were planning to do with that, it's not going to work." he continued. Couldn't he take a day off from his boorishness, and have some fun for once? It'd been a couple of days since she'd last been able to drink alcohol - maybe she could bring him and his stash of music… mostly the music, actually, with her.

Man. He always knew when she was planning to do something bad. But that only made it more memorable when she actually succeeded. "Vivi, what are you saying?" she asked with wide-eyed innocence. "I was just planning to," So, exactly how would she explain her actions in such a way that even paranoid Vivi would believe her. It wasn't as though she had ever succeeded, really, in lying to him, but there was a first time to anything, right? "perform an experiment on how the Complications reacted to bright colors! Now that you're here, you can help me with it." She shot him a bright smile, before looking downwards.

That didn't really sound possible in the slightest. Cat blamed Vivi's influence for making her a bad liar… because everything was supposed to be blamed on him. "Alright, alright, you caught me," she muttered, sheepishly, with her hand running through her hair. "I was going to go - wait, why am I telling you this? I'll try again later," she said with a wink, "and this time, I'm going to succeed. So keep your eyes closed, Vivi. It's no fun when you always foil my plans."

So, since both Vivi and Jessie had decided to bother her day, Cat supposed that she ought to be going to work. She was supposed to go play with the Complications, right? That would involve her tablet-thing… which was currently… ah, forget it. It's somewhere at the bottom of some pile of stuff. Whoops. More importantly, she was still in her casual clothing. There was no way that she would try to bother the Complications without her ever-so white and sterile lab coat on. And her pink paint was going to be bothersome when she put on her … serious-ish face. So what was the fastest way to get rid of it… and dress herself properly?

"Vivi, take off your lab coat," Cat ordered, with an impish grin on her face. Then, without looking to see if he had complied with the order, she dropped the paint brush and upended the bucket over Vivi's head, allowing the pink paint to fall down. Then, throwing the bucket randomly backwards, over her head, with a few paint splatters dripping onto her hair, she grinned again. "You wanted me to get rid of the paint, didn't you? Now hand over your lab coat - I need it."
---
Ganymede Galen
At least it wasn't darkness. At least he could see. At least…at least it wasn't the horrible things he did to get where he is today. What sucked was what is was about. It made his skin itch, his eyes water, and his body crave for that forbidden 'taboo'.

It wasn't a nightmare, though Gan would have welcomed those so much more than what was happening in his dream. The sickly sweet touches, the whispered words of lies and the feel of human contact. Sweaty body against sweaty body joined together in ways some say they shouldn't. Strong arms wrapped around him, bringing him all the closer to bliss.

And then…much like dreams do, it time skipped
And then he opened his eyes. And he screamed, and pleaded and begged for mercy. Hell he cried, and Gan never cried. Red shaggy hair, piercing green eyes, and a devilish smirk was his sight before him.



"I'm sorry! Please…please don't do this…"
"I don't bite you know."
Girly. Not a boy. Clearly a girl. She broke it. Thank heavens. It never happened.
Bleary eyes, Gan opened his eyes and flung his hand down to blindly search for his glasses. While he wasn't blind without them, everything had a foggy look to it.
"I'm Camille Lewis, by the way."
With a yawn, Gan registered that it was the white haired, blue eyes girl he had seen when he first came in.
However there were two more boys in the room. One was a girly-ish looking male with auburn hair and the other with dark brown hair and eyes that were just slightly different.
Gan had a frown marring his face and was debating if he should actually speak or not when the 'door' opened again and spit up a brown haired girl with startling blue eyes.
"Okay are we all gonna die in here of silence or what? My name is Nicolette sounds kind of like cigarette? Don't ya think?"
No…no I don't think that…why would I even…
I raised my hand in a polite gesture, "Why, I don't believe that your name and cigarettes have anything to do with each other. One is beautiful, while the other kills you from the inside out," I gave a polite smile and ran a hand through my hair, before fixing my glasses, "My formal name is Ganymede, yes that is indeed one of the moons on Jupiter, but you have the privilege to call me Gan."
With that said and fell back into my cot and rested my eyes, no longer interested in the conversation.
---
Nicolette
"Why, I don't believe that your name and cigarettes have anything to do with each other. One is beautiful, while the other kills you from the inside out
"
She glanced at the boy, slightly confused. Not that she was being rude nor sounding like an uneducated buffoon. Much less she was trying to lighten the mood, it seemed everyone in this room had their mouth zipped up or something like that.
Sh was about to speak until he opened his dreadful mouth.
"My formal name is Ganymede, yes that is indeed one of the moons on Jupiter, but you have the privilege to call me Gan."

Privilege? What does that even mean. As if your name isn't already great and mighty being named after a moon but now I have to have privilege to call you 'Gan?'. She was starting to seriously hate this guy, his attitude, his state of mind and his opinions all a bunch of bull-sugar.
At first she didn't know if it was a compliment or a sarcastic insult , either way she didn't like this four-eyed freak.
"Whatever..it's not like I takes your words seriously. First of all I said sounds kinda like cigarettes not at all refering my name to the toxic substance just the same sounding." She snapped, very rudely at the so called Gan . "So keep your smart comments and your fancy glasses to yourself "
She fiddled her fingers as people gasp. Gan's face turned red and a smile crept upon his face she frowned, this one was seriously weird she thought before looking down and fixing her shirt.
A shift in the humid air passed over and she felt a little uncomfortable. It was her first time socializing and this guy claimed to ruin it. She bit her lower lip held her fist out in anger and stuck up the middle finger while he was not looking. She wasn't bad, he just met her bad side and she was going to show all of them what it is to meet her bad side.
[ sorry short, felt as if y'all were waiting on me. >;P]
---
13 posts here • Page 1 of 1
Arcs are bundles of posts that you can organize on your own. They're useful for telling a story that might span long periods of time or space.
There are no arcs in this roleplay.
There are no quests in this roleplay.
Here's the current leaderboard.
There are no groups in this roleplay!
Welcome home, Promethean. Here, you can manage your universe.
Arcs are bundles of posts from any location, allowing you to easily capture sub-plots which might be spread out across multiple locations.
You can create Quests with various rewards, encouraging your players to engage with specific plot lines.
Settings are the backdrop for the characters in your universe, giving meaning and context to their existence. By creating a number of well-written locations, you can organize your universe into areas and regions.
Navigation
While not required, locations can be organized onto a map. More information soon!
There are no groups in this roleplay!
By creating Collectibles, you can reward your players with unique items that accentuate their character sheets.
Once an Item has been created, it can be spawned in the IC using /spawn Item Name (case-sensitive, as usual) — this can be followed with /take Item Name to retrieve the item into the current character's inventory.
Give your Universe life by adding a Mob, which are auto-replenishing NPCs your players can interact with. Useful for some quick hack-and-slash fun!
Mobs can be automated spawns, like rats and bats, or full-on NPCs complete with conversation menus. Use them to enhance your player experience!
Current Mobs
No mobs have been created yet.
Locations where Mobs and Items might appear.
You can schedule events for your players to create notifications and schedule times for everyone to plan around.
Add and remove other people from your Universe.
Orphanage
By marking a character as abandoned, you can offer them to your players as pre-made character sheets.
"Beauty is on the inside. Not the outside"
The Forge
Use your INK to craft new artifacts in Perfection. Once created, Items cannot be changed, but they can be bought and sold in the marketplace.
Notable Items
No items have been created yet!
The Market
Buy, sell, and even craft your own items in this universe.
Market Data

Market conditions are unknown. Use caution when trading.

Quick Buy (Items Most Recently Listed for Sale)
None
Discussions
Most recent OOC posts in Perfection