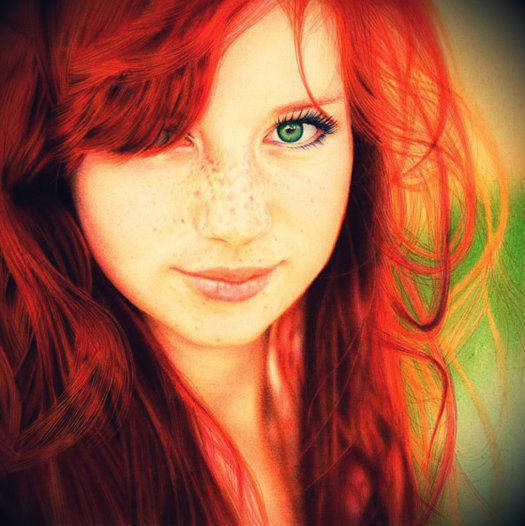 Appearance:
Cassia's waves of fiery red hair is usually the first thing that catches one's eye, complemented by fair skin and bright green eyes. She is small in stature, but don't let that fool you. As they say, dynamite comes in small packages.
Personality:
Determined and strong-willed (stubborn, even), Cassia is not one to give up easily. Once her mind is made up about something, there is little one could do that would change it. She likes to think of herself as independent and self-sufficient, but her friends mean the world to her and she would not be the same without them.
Equipment:
As required by the guide who came to take her away, she arrived at the Academy with nothing but the clothes on her back.
History:
Cassia is the daughter of a farming family and the middle of five children, with three brothers and a baby sister. She learned to stand her ground being raised with her brothers. She was celebrating her seventh birthday with her family when she was taken away to attend the Perseus Academy, and her story is yet to be written.