---
---
"You don't have to be strong to be fierce, nor powerful to be right. I see it as my job to remind people of both of these things. Preferably at the same time."
Vienna Teng—Never Look Away
---
---
"Tell us a bit about yourself."
|
Name|


"Feel free to call me Hiki or Kari. My brother does."


Hikari Saitō. Literally translated it comes out to something like "radiance of the correct wisteria." It's unlikely her parents thought overmuch about it, really.

|Age|


"Two minutes younger than aniki… and he'll never let me forget it."


16

|Grade|


"Well, it's my first year here, but not in general, you know."


Second year, Class 2-C.

|Role|


"What? My role? Uhm…school bully repellant?"


Transfer Student

|Romantic interest|


"Batman. What? I'm completely serious!"


She… does actually really like Batman. Superheroes in general, really. She learned to speak and read English just so she could justify her extensive comics collection. Hikari, can, however, distinguish fiction from reality. Fiction is just… kinder.

|Sexuality|
"Hm? Oh, uh… I like… people, I guess? I don't think it makes much difference, though."
It would not be inaccurate to describe Hikari as bisexual, but it's not like she's especially interested in relationships with real people. Even trying to make friends is ridiculously hard—why would she want to go to all the effort of keeping someone special around? Plus, you know, she'd probably just be trouble for someone like that, and she doesn't want to burden anyone.
---
---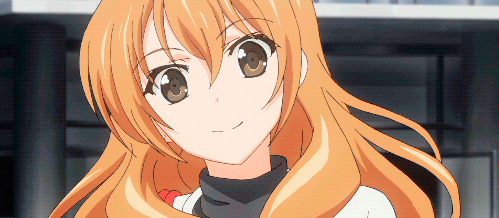 ---
---
"Now, for the physical examination."
|Hair Color/Length|


"I'm told it's my best feature…"


Her hair is a burnished copper/gold in color, somewhat wavy, very thick and soft. It usually falls to her waist, unless she decides to put it up for whatever reason. She tends to wear headbands to keep the fringe out of her face. Hikari detests pigtails, as she believes they make her look twelve.

|Eye Color|


"Uhm… brown?"


Brown is a little under-descriptive. They're actually kind of a honey or ochre color. But still, nothing especially out there.

|Height|


"Yeah, I get it. I'm short. Won't stop me from busting your ass if you act like a jerk."


Hikari, due to a childhood of illness and a generally poor showing as far as vertical growth spurts in puberty, barely scrapes five feet even. It's something she's a little sensitive about, actually. She tends to make up for it with shows of false bravado.

|Weight|


"Rude."


Around a hundred pounds, into the one-ohs mostly due to being what could politely be described as "buxom."

|Other notable features|


"That's for me to know… and you to hopefully never find out."


A combination of poor genetics and a degenerative eyesight condition means that Hikari is actually slowly going blind, and has been since she was about seven. She can still get by okay with contact lenses or glasses, but her doctor estimates that she'll be completely blind by the age of twenty.
---
---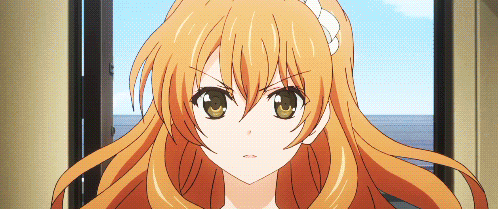 ---
---
"Now, let's get to know you a little better."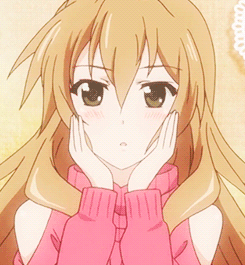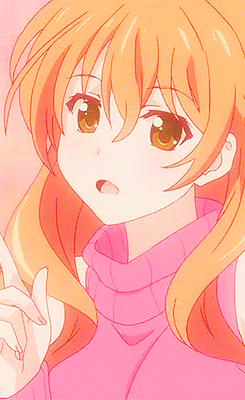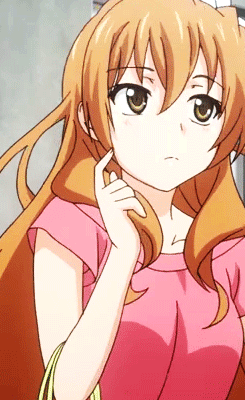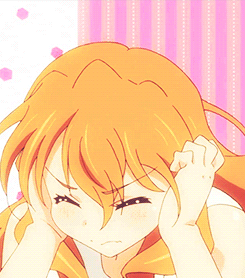 |Likes|


"You're going to judge me, aren't you? Well…I guess there's no helping that."



Video Games
Studying
Comics
Clothes
Yoga
Her Cello
Takehiro
Chocolate

|Dislikes|
"I don't really hate anything, but there are plenty of things I'm not fond of."

Bullies
Curry
Gym Class
Getting Sick
Her Physicality
Heat

|Inventory|


"Sometimes I'm pretty sure my bag is a portal to another dimension; I'm never totally certain what's in there!"



Wallet
I.D.
Petty Cash
Cell Phone
Parasol
Book (or three)
Handheld game system
Pen
Small Notebook
Housekeys
Variously, candy bars or other snacks.

|Personality|


"You wanna distill me down to my essence, huh? How about this then: with me, you only get what you give."
Bright might be the operative word with Hikari. It applies in many senses—she is, for one, quite intelligent, and usually at or near the top of her class in terms of grades. Actually, she's usually competing with Takehiro for that spot, to be honest. She doesn't mind it, though—it keeps things interesting, and in many ways, she sees them as pushing each other to be the very best they can. She enjoys learning ne things, and has from a very young age possessed an innate curiosity that has often enough landed her in a bit of hot water. In order to get herself out of it, she's also become resourceful and quick-thinking in the more pragmatic sense, making for a very good problem solver who has learned from experience how to talk to a number of different kinds of people.

On the surface of her, Hikari is a very charismatic individual, bright in the other sense, warm, and optimistic. She's a bundle of positive energy, smiles, laughs, and jokes easily. Her language can be a bit on he abrasive side rather than more conventionally feminine, and to a degree, her tastes in art and music reflect this rougher edge. In front of others, she never allows herself to show vulnerability, and to all appearances lets the disdain of other people, should she earn it, roll off her like water from the back of a duck, unfazed and utterly unconcerned. She is vivacity, she is energy, she is the very stuff of life. Her demeanor can brighten up a room, and she is only too happy to do that when someone else needs her to.

Her general zest for being contains in it a certain kind of ferocity—though she be small, she is not trifling. Hikari absolutely cannot stand bullies or anyone who uses a position of superior power, physical or otherwise, to put other people down. Though far from an intimidating physical specimen herself, she has stood in the path of many potential instances of bodily violence or psychological harm, defiant and utterly fearless, kind of like a tiny dog that does not know it is tiny. Unlike a Chihuahua, however, she isn't utterly defenseless. Her body may not be very strong, but she is intelligent, quick, and precise, and the umbrella she carries around isn't only for rainy days, you understand. Books, trash can lids, even memorably once a folding chair—improvised weaponry is not beyond her, though in fairness, she only ever uses these things to defend, never to attack. Her sense of right and wrong is mighty, and she does not fear putting herself on the line to see it through. Hikari hasn't got time to wait around for other people to step in and be heroic—she can take care of that sort of thing just fine on her own, thank you very much.

Though the truth is… she's never been especially close to anyone but her brother, Takehiro. This is due to a lot of factors, her strong demeanor being only one of them. She used to be sick from school a lot, due to suffering from a number of medical conditions in her childhood. She was born relatively underdeveloped and sickly, and as a result, her immune system has been chronically weak. She catches the same diseases as other kids do when they go around—it's just that a common cold can knock her right off her feet for a week or so, rather than making her uncomfortable for a few days. A flu or upper respiratory condition is just asking for a protracted period with nothing to do but stay in doors and hate her life a little, and as a result, most of the things she enjoys are things she can do by herself, without the need to interact with anyone. She doesn't like to be reminded of her frailty, and so she has developed a special dislike of talking about it, and it's only natural for people to ask questions once they reach a certain point of acquaintance with her. Ergo… she generally avoids that level of acquaintance with other people. It's just inevitable that knowing about it will cause someone to see her differently, and she doesn't want that.

Hikari is, for all appearances to the contrary, especially sensitive to the opinions of others, and does not generally enjoy being on the receiving end of pity especially. It's pretty much worse than someone disliking her, actually, and that's saying something. She looks at the move she and her brother recently made to live with their grandfather as an opportunity to let go of the past, leave behind all the people who know about her sickness and all of that stuff and just… start over. Live only in the now, or something like that. Hopefully, she can keep the secret this time, as she's been getting stronger as the years pass. If she can avoid catching anything disastrous, well… she might even be able to have some friends this time.

And wouldn't that be nice?
---
---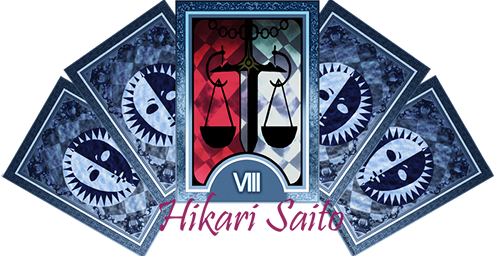 ---
---
|History|


"It's a bit of a one-note story, if I'm being honest with you."
Hikari's history really isn't anything especially interesting or extraordinary. She supposes being a twin is somewhat unusual, so there's that. She was the second twin by a few minutes, and though nobody ever really did anything in particular to give her this impression, she has occasionally felt a little bit like the spare or extra child. Primarily because her brother is healthy and really good at pretty much everything he decides he wants to do, at least as she sees him. Hiki, meanwhile, was a frail, colicky baby who grew into a frail, sick child, and she does know that this fact was at times a burden on her parents. They were well-enough off that they could handle it financially, but she knows she was a drain in other ways, her physical limitations meaning that it was not always possible to do the activities the rest of her family would have enjoyed, for example.

Perhaps despite this, her brother is and always has been her hero and her very best friend. Hiki will tell anyone who cares to listen that she doesn't need to be looked after or protected by anyone, but she will occasionally let Hiro do so, because she understands that he of all people isn't just pitying her. He'll compete with her where they both excel, and they compliment each other in the places where the other isn't so great, and so as a result, she will accept his help when necessary, because she sees the exchange as mutual. In a lot of ways they are yin and yang, opposite forces pushing at each other, but the result is a surprisingly-effective harmony.

Despite her numerous absences, Hikari always excelled in school, and enjoyed academics as something where she could stand on even ground with other children her age—and even older. Her pursuit of music (she plays the cello) is the same way, actually, and these as well as most of the other ways she is inclined to spend her time are primarily solitary. Her childhood asthma made getting into sports quite difficult, though she was able to do low-impact things like yoga fairly well. Her respiratory system is currently improving, along with her physical condition, but she is still not an athlete by any means, and probably never will be, though she's working herself up to run a half-marathon length when possible. It's a bit of an arduous process, and some parts of her health, such as her eyesight, are still deteriorating.

Historically, she has been a bit of a busybody, in the sense that she has no compunctions about interfering when she believes injustice is being done. Her habit of getting between bullies and victims has at least taught her how to take a hit, and she's dished out a few as well, with the aid of implements varied and sundry, but she has little staying power in such confrontations. Hiki is a five-minute firecracker, but when she burns out, she's out—and it may take her a few days to recover. As a kid (and, okay, honestly still), she was very fond of superhero comics, especially American ones, and her room is covered in posters of Batman, Captain America, and Daredevil, the ones she relates to most, and Wonder Woman, the one she always aspired to be like.

Recently, she and her brother have moved from the big city out into the countryside, ostensibly because the air is better out thee and might help her recovery along somewhat. Hiki and Hiro are living with their father's father, their grandmother on that side having died before either of them was ever born. The house they occupy now is of moderate size, and quite well-kept, but certainly nothing ostentatious. Honestly, Hikari will consider herself lucky if the life she manages to build out here turns out to be the same.
---
---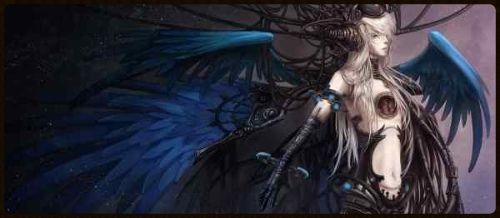 ---
---
"Your Persona, tell us a bit about it."
|Name|


"Every day is a gift. Don't you dare squander that in front of me."


Verdandi—One of the Norns, the Norse Goddesses of Fate. Verdandi represented the present moment, without prejudice towards the past or the future, the understanding of things as they were in the now. Knowledge without bias, the weighing and measuring of what is, without the need or desire to look at what was or may be.

|Skills|
"I'm the prevention and the cure. Aren't you glad I'm on your team?"

Mediarama | Moderately restores party's HP.
Spirit Drain | Drains 30 SP from one foe.
Megido | Deals medium Almighty damage to all foes.
Hamaon | 60% chance of instant death from the power of Light to one foe.
Repel Dark | Repels Darkness attacks.
Recarm | Revives an ally with 50% HP.
Mind Charge | The next Fire, Ice, Electrical, Wind, or Almighty magic attack will be 2.5 times greater in power. Self.
Hama Boost | Light-based attacks are 1.5 times more effective.

|Meaning|


"You have been measured, and found wanting. Allow us to guide you on the path to redemption. Leave the past, forget the future, for there is only this moment. Verdandi!"



Several aspects of Verdandi's appearance are reflective of corresponding aspects of Hikari's personality. Its androgynous nature symbolizes Hikari's own repressed desire to be treated neither as a female simply in need of looking after—as might be the case considering her physical condition—nor as "one of the guys," which is often what her demeanor prompts people to do. She desires to find some way of being that allows her to be both female and also strong, which she really thinks should not be that difficult. Nevertheless, it's something she hasn't quite seemed to be able to get right vis à vis other people yet. The Persona's mechanical wings and other machine-like aspects represent her dissatisfaction with her body's lifelong frailty—machines do not have to worry about asthma or catching every disease that goes around school, for instance. The unusual contrast of armored parts with bare skin is indicative of her as well—she puts up a very good front, but her softer parts, namely her heart, are still quite vulnerable to rejection and the disdain of others, reflecting her tendency to take other people's opinions far too seriously.
---
---

---
---
"Thank you for your cooperation. This has been very... interesting."
|Favorite song|


Gemini Syndrome—Stardust


(She's a bit of a metalhead/hard rocker, but no screamo, please.)

|Battle theme(s)|


Woodkid—Iron




Sixx: A.M.—This is Gonna Hurt




Egypt Central—Kick Ass



|Other themes|


Starset—Halo




Adam Lambert—Never Close Our Eyes




Digital Daggers—The Razor's Edge