♫

Even Hell has its rules; rules which even the most daemonic of souls dare not break
---

---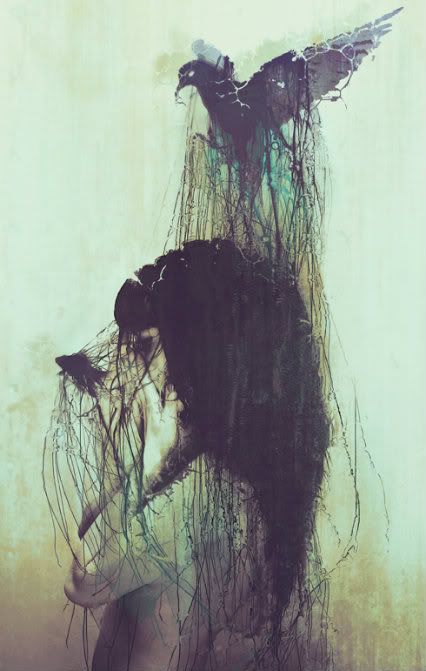 Hell

, as one could imagine, is not the most hospitable of places to spend your afterlife. No, souls of the damned must deal with horrors akin to that of which one would see or imagine to occur within city alleyways infested with sadistic criminals. However, the atrocities are, as one could only imagine, far more….creative than those that occur in the human world. The souls that are commended to spend eternity in that abominable realm must face all of human and demonic evils that many could not, or rather refuse to, fathom.



Torment

, both physical and mental, is a constant factor here and security and the relief from the struggle of survival is nothing but a clichéd dream. The image of their past selves the damned souls once retained are flayed and

mutilated

until nothing is left but the raw surface of its core. The damned then slowly begin to callous and create a personal demonic form, or succumb to the ever sweet temptation of

insanity

. Once the grotesque form of a daemon has been obtained, they became the predator instead of the prey. Although it is true they have more power in this form, they are still to be punished for the

sins

of their former life.

If one is smart or isn't caught, one could live a 'decent' life in Hell. Yeah, 'decent' normally meant doing terrible, unmentionable things to souls that you once were. Hell

corrupts

souls. It tears into the deepest crevices of the soul and

maliciously

picks at its deepest evils until it festers and slowly consumes any shred of mortality left. All hope of

redemption

is lost when one enters Hell.

If a

fate

more horrible than the one described above cannot be imagined, then the fate of souls unfortunate enough to break one of Hell's 'laws' and get caught is sure broaden the imagination. Their

punishment

is much more refined and severe compared to that of the 'law abiding' souls.

The convicted daemons would have to go through seemingly endless, unmentionable

torture

ranging from what one could consider simple beatings to the more creative punishments Hell is known for, like being devoured by insects that slowly burrow themselves into their organs and capillaries. This, however, is only the first stage of their punishment. After this preliminary

agony

, a 'hearing' is set up for the prisoner to admit to all of the outrageous lies of what they supposedly had done. This part in the game is simply a method of

entertainment

for those with power. Other, less powerful daemon, are also allowed to watch as their fellow daemon confess to crimes they obviously hadn't committed and then sentenced to punishments that would make the strongest, most calloused of daemon to cringe in

fear

.

After the inevitable verdict of

guilty

is found, the convicted will go through more rounds of punishment and creative tortures both physical and psychological. The torment lasts for years and by the end of it all the condemned daemons are stripped of any remaining dignity or pride they may have once harbored. If this abhorrent stage of suffering isn't enough to quench Hell's blood thirsty palate, the unrecognizable creature is simply shipped off into the sneer-able world filled with lowly

humans

.

Perhaps it comes as a bit of relief to the broken daemon, perhaps it's an even worse form of

humiliation

. It all depends on the soul. However, in order for the daemon to stay in the world of humanity, they have to take over the body of a human who had acquired the exact amount of sins as the daemon in their previous life. Unfortunately for both souls, the original owner doesn't simply fade away into the background. No, they want their body back. The

banished

daemon has to deal with the constant ear-piercing screams, the never-ending pleads, and the forever cries of anguish for as long as it remains in the human realm.

The banished daemons may feel they have been given a slight break, that they don't have to constantly look over their shoulders or fear every corner they turn they may have to fend for their lives, that they could possibly live a semblance of a peaceful life. But it is actually quite the contrary. There are other daemons stationed around where the banished have taken up residence. It is their job to ensure the banished don't get too comfortable on Earth. They have been instructed by their superiors to not only keep an eye on the banished souls, but to also pair them off with a human counterpart. One may be asking, 'What's the significance of pairing off a daemon and a human? Wouldn't a more effective torture be to force the daemon to survive on its own?' and that would be a very valid assumption if one were to only look at the immediate effects. But Hell did not earn its reputation by only looking at the obvious, no; it has much bigger

plans

for the assigned pairs.

The chosen human partner will be going about their everyday lives when they suddenly realize something is amiss. This irritating feeling is caused by one of the daemons stationed on Earth. They are attempting to bring the chosen pairings together by causing a minute event to occur in the chosen humans' lives in order for them to run into the convicted daemon. Be it, the daemon stole all of the human's eggs so now that person has to go to the store to get some more, or a huge car wreck forces them to derive from their usual route. Whatever the

interference

, the human would then meet the convicted daemon along the way and, for some odd reason, be

compelled

to take in said daemon.

These two souls, both loaded down with secrets, shame, and other agonies, slowly grow close to one another. They share lighthearted emotions, become a part of each other's lives, and most importantly, become

attached

to one another.

This relatively relaxing existence, however, will only last so long. Once the stationed daemons are certain that the convicted daemon is closely attached to the chosen human, it will be time for the daemon to be sent back to the

monstrous

realm and be tortured like they were before their banishment. Now, the human that had housed the convicted daemon isn't to be forgotten. No, they play a part in bringing the convicted daemon back to Hell. To return to Hell, one must pass through a gate of sorts. Unfortunately, these gateways' physical forms are not always present. They must be summoned with the use of an ancient ritual using a mix of mortal

blood

and ancient Latin. In typical daemon fashion, the stationed daemon forces the banished to watch as the throat of their beloved human is slit and their blood used to send them back to Hell. Once the condemned souls have been returned to their rightful places in Hell, the torture starts up again before they are once again banished to the realm of Man where they will continue on with the cruel, endless

cycle

.
---
---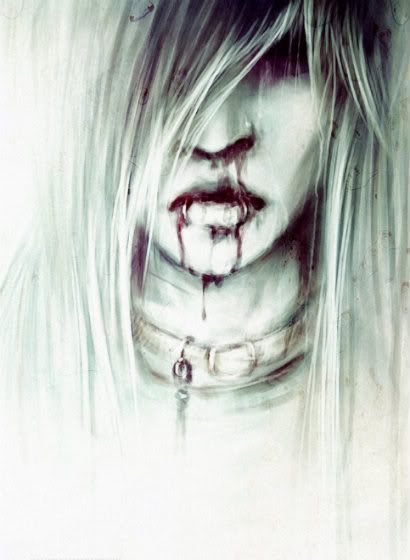 Convicted Daemons

- Daemonic creatures who were found guilty of breaking an underworld law or pissing off someone with power, because of this they had to go through years of torment in the hellish world and then banished from their 'beloved' homeland for an undefined amount of time.
1-

Phyrxus

| "Pain is inevitable; suffering is optional"
2-

Arteus

| "Laws are only as strong as the people who made them."
3- Violet Byron | "Nothing ever happens..."
4-

Kaori 'Kai'

| "I'd rather do something else."
Chosen Humans

- These humans will be housing the traumatized, banished daemons for a certain period of time. They were chosen by the higher-ups in the demonic realm because they were born from hatred and other ghastly emotions humans feel. They were also chosen because the spindles of fate had decided that they would do something immense within their short life-spans.
1-

Melina Dranic

| "Gum solves all worldly problems~ Except the pink elephants that inhabit your mind~"
2-

Feng Chen Shun

| "I want you to get out of my life"
3-

Alexander Kingston

| "I came to party... and you?"
4-

Ryuuzaki Yagami

| "Okay than. Think I have no emotions. I don't care."
Assigned Pairings

- These are the assigned patterns Hell has paired the unsuspecting souls to be woven into. Some unexplainable phenomenon shall occur between the two souls and they will be haplessly drawn to one another.
1- Melina Dranic | Phyrxus
2- Feng Chen Shun | Arteus
3- Alexander Kingston | Violet Byron
4- Ryuuzaki Yagami | Kaori 'Kai'
---
---
Code: Select all

[size=93][b]Name:[/b]
[b]Nickname(s):[/b]
[b]Race:[/b] (Human or Daemon)
[b]Age: [/b](If Daemon, please state appeared age)
[b]Actual Age: [/b](Daemon only)
[b]Gender:[/b]
[b]Orientation:[/b]
[b]Special Ability[/b] (Daemon only. Maximum of two)
[b]Partner:[/b] (Leave blank until partners are assigned)
[b]Residence:[/b]
[b]Appearance:[/b] (Substantial paragraph preferred)
[b]Personality:[/b] (Please go into detail)
[b]Likes: [/b]
[b]Dislikes: [/b]
[b]Quirks[/b]
[b]Biography:[/b] (Substantial paragraph preferred)
[b]Reason for Banishment:[b] (Daemon only)
[b]Other:[/b][/size]
---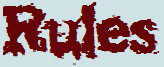 ---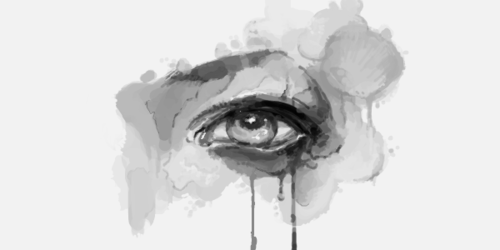 Follow all of the site's rules.
There will be adult situations, so please, if you can't hack it, don't join.
Absolutely no one liners. Each post must be a minimum of at least two decent sized paragraphs. Please be descriptive and remember: There is no maximum!
We're all here to write, so please, please be literate. No text talk (unless of course the character is writing or reading a text) and please make an attempt at proper grammar and spelling. You don't have to be perfect, but spell-check was made for a reason
Don't forget to elaborate in you posts!
And remember to use the character sheet up in the "Create" section! I didn't spend time writing it out so that no one uses it...
Reservation detail: If you haven't submitted your character after three days, haven't PMed either

Cayleen

or

cass-isnt-here

, and aren't active in the OOC, the spot will be reopened.
No dramas in the OOC tab, please, hate the character and not the player.
As GMs, our word is final.
Do be creative and try not to let your character be like the others in this roleplay. If we notice that your character is strikingly similar to another character, one of us will PM you. Please don't get mad about it, just change the character so that we have more of a variety.
Taking place in...
4 posts here • Page 1 of 1
4 posts here • Page 1 of 1
Arcs are bundles of posts that you can organize on your own. They're useful for telling a story that might span long periods of time or space.
There are no arcs in this roleplay.
There are no quests in this roleplay.
Here's the current leaderboard.
There are no groups in this roleplay!
Welcome home, Promethean. Here, you can manage your universe.
Arcs are bundles of posts from any location, allowing you to easily capture sub-plots which might be spread out across multiple locations.
You can create Quests with various rewards, encouraging your players to engage with specific plot lines.
Settings are the backdrop for the characters in your universe, giving meaning and context to their existence. By creating a number of well-written locations, you can organize your universe into areas and regions.
Navigation
While not required, locations can be organized onto a map. More information soon!
There are no groups in this roleplay!
By creating Collectibles, you can reward your players with unique items that accentuate their character sheets.
Once an Item has been created, it can be spawned in the IC using /spawn Item Name (case-sensitive, as usual) — this can be followed with /take Item Name to retrieve the item into the current character's inventory.
Give your Universe life by adding a Mob, which are auto-replenishing NPCs your players can interact with. Useful for some quick hack-and-slash fun!
Mobs can be automated spawns, like rats and bats, or full-on NPCs complete with conversation menus. Use them to enhance your player experience!
Current Mobs
No mobs have been created yet.
Locations where Mobs and Items might appear.
You can schedule events for your players to create notifications and schedule times for everyone to plan around.
Add and remove other people from your Universe.
The Forge
Use your INK to craft new artifacts in Personal Purgatory. Once created, Items cannot be changed, but they can be bought and sold in the marketplace.
Notable Items
No items have been created yet!
The Market
Buy, sell, and even craft your own items in this universe.
Market Data

Market conditions are unknown. Use caution when trading.

Quick Buy (Items Most Recently Listed for Sale)
None
Discussions
Most recent OOC posts in Personal Purgatory