---
---

Would you like to hear a story? A myth that stood the test of time? Tales of all-mighty gods, valiant warriors and terrifying beasts have been exchanged around the world for as long as time itself. Though these have only been categorized as "fiction". What if I told you that this tale I've chose to share with you is anything but just a myth?

Everyone knows of myths. Gods that were sometimes graceful but showing no remorse when their honor is at stake. Heroes that would smile at innocent citizens, and saving them for terrifying monsters. However, myths always will stay myths, and this "glory of gods" is the only part of it that is inaccurate. Gods always were all-powerful, but they weren't as honorable as they were told in these "stories". They're own hubris became they're downfall. Gods would call down plagues, thunder strikes and floods for their own personal enjoyment. Heroes, after saving their fair share of people, became rich, never touching their swords again. Standing by and watching as a plague would kill off all the people that they swore to protect as these "heroes" were smiled on by these Divinities. What was the point of building an alter to pray to an ungraceful god?

---
---

So it would be done. The helpless victims simply ceased worshiping their Gods. Without followers, Gods lose their privileges. It came as a surprise, but god's greatest weakness was the victims finally realizing that their next sacrifice wouldn't do any good and simply quitting. Gods weren't completely without power, but they were dropped from wherever floating cloud castle they lived on and decided to get their home's back by using force. The Gods begged their heroes to assist in recovering from their fall from grace, but heroes always lived for themselves.

So it began, Gods wrecking havoc with their smaller divine powers. The one big thing about their lack of divinity was that they were able to be killed. After this realization, armies led by one man without godly heritage. People called him Regulus. Though not close to being his real name, it was the name people called him. After clashing with the ancient Gods, the Gods were oddly overwhelmed by sheer numbers. After one clean cut, Regulus beheaded the God of The Sky, Zeus. After a a cry of victory, Regulus felt his arms glow, lighting seemed to be forming in his palm, electricity was jumping between his fingertips. With this new found power, Regulus led his army to the rest of the Olympians and forced them into hiding.

Word spread of the slaying of a god bestowing upon their power to the killer. Not only in Greece, but in China, Persia and many other countries. Deicides were happening in major countries with no other name to call the culprits, but a God slayer.

Since most of the Gods went into hiding, myths have ceased to be called an actual religion. Though the God slayers know. The House of Deicide was created to exterminate the many Gods that still roam the earth. The branches of the house include The House of Heaven, The House of Judgement and The House of Jade them being in control of killing Greek, Norse and Chinese gods respectively. Their are still other countries' Gods to worry about, but with their main figure already not being slain, they aren't included in the branch.

The Houses lived in secret, taking up the guise as the police to deal with a heraldic god that shows their face. The practice of God Slaying has spanned to present day, with 9 God Slayers that have finally adopted the hubris of the Gods they have killed.

---
---




Slayer of Gods - Killed a major god. Gods have their power reduced significantly, so God slayers will only get as much power as the weakened God had.

Slayer of Heroes - Heroes have decided to show their faces and protect their wealth, but with them not doming their sword in the battle, they were ridiculed and shamed like a God would. A hero is usually just as strong as a weakened God and the slayer will gain power equal to the hero and his'/her's deeds.

Slayer of Monsters - The houses have found another way to make a God Slayer which is to have the slayer kill monsters. Monster's power varies, but if the monster is rather weak, you will need to harvest more of their energy, which results in killing more then one. Monsters such as the Hydra usually take one kill, but monster like imps will take a couple hundred to inherit the powers of an imp. Though who would want to be an imp? WHO?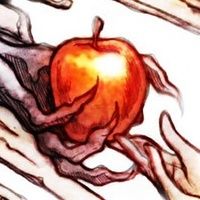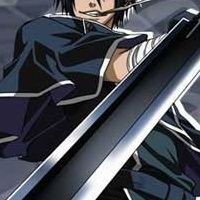 Bakasura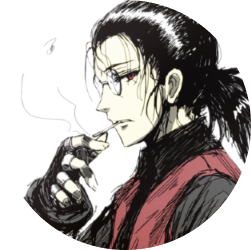 Adalricus Abundiantus
Slayer of Monsters.


Pantheons are these boyzzzzz
Chinese
Japanese
Hindu [X]
Mayan
Egyptian
Persian
Greek
Norse
Roman
✦

┇

▶

A GOD'S HUBRIS

◀

┇

✦
Three Districts.
Lunarwing
Tererererere something.
Caelum Fatales
Pendulum
The Demons Inside
Oblivion: The trials.
#6BFFE6