So yeah.
Our story revolves primarily around some punk
-ass
young people that attend a cheesy-ass high school with cliques and all that stupid drama that tends to get annoying after a while. So, we decided that they needed an
UPGRADE
!!!!
-
Welcome to Pilgrim High ala the city of Tokyoronto, just between the U.S./Canadian border. You've got your populars, your geeks, your jocks, your preps, hipsters, goths, emos, 'vampires (Not actual vampires, just the sub-culture), the whole village. Their constant bickering has caused a wave of stress and agony throughout the city. Deciding the school could use more money, the principal decided he needed to find something that would be a super effective fundraiser. He was later approached by some guys who happened to own several things, including a Junkyard. And an old pro-wrestling ring. Deciding they could not only raise funds and provide entertainment, but that entertainment could be achieved through the pain of others, namely the cliques of Pilgrim high, the principal wholeheartedly accepted.
And thus, the PB&J Federation was born. It was just a competitive gladiator type show, most people watching the major matches go down on Friday nights and whatever else came up the rest of the week. That blonde girl with the pink high lights is totally in a cat fight with that strangely sexy goth chick. The Jocks have been divided, and the geeks are fighting the best they can. I mean, seriously. It's a no holds barred brawl, weapons hidden in the area, primarily under the ring or something, along with all kinds of other crap going down. And tickets are only ten bucks a pop, twenty for special events! what a steal! They even broadcast this stuff on TV, along with Pay Per View Options…
-
Styles-

Mariposa Type: These ones are acrobatic fighters whose abilities and skills may utilize highly athletic techniques of agility and speed, utilizing aerial attacks whether they be grappling or striking.




Haggar Type: The "Saturday Night Slam Masters." These guys specialize in doing fewer, but harder hits, and grappling people so they can be slammed into things.




Pummel Type: The guys who prefer to use their hands any feet to hit things rather than grapple. Simple, yet, fun and effective.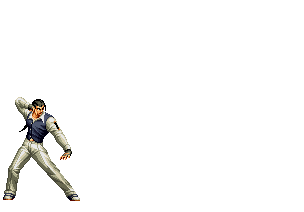 -
Character Sheet Requirements:

TYPE (See Fighter Type Above)

Name
Nicknames/Alias(es)
Gender
Age
Appearance

History

Style (Mariposa Type, Haggar Type, Or Pummel Type)

Items
Weapons (If Any)
Skills/Abilities

Fun Facts
Quote(s)
Theme Song
Extra
1. Godmodding is a No-No.

2. 200 words per post. Feel free to write more.

3. Feel free to have fun with the plot. It's all about Drama/Violence/ETC

Tis' all for now.
Taking place in...
0 posts here • Page 1 of 1
0 posts here • Page 1 of 1
Arcs are bundles of posts that you can organize on your own. They're useful for telling a story that might span long periods of time or space.
There are no arcs in this roleplay.
There are no quests in this roleplay.
Here's the current leaderboard.
There are no groups in this roleplay!
Welcome home, Promethean. Here, you can manage your universe.
Arcs are bundles of posts from any location, allowing you to easily capture sub-plots which might be spread out across multiple locations.
You can create Quests with various rewards, encouraging your players to engage with specific plot lines.
Settings are the backdrop for the characters in your universe, giving meaning and context to their existence. By creating a number of well-written locations, you can organize your universe into areas and regions.
Navigation
While not required, locations can be organized onto a map. More information soon!
There are no groups in this roleplay!
By creating Collectibles, you can reward your players with unique items that accentuate their character sheets.
Once an Item has been created, it can be spawned in the IC using /spawn Item Name (case-sensitive, as usual) — this can be followed with /take Item Name to retrieve the item into the current character's inventory.
Give your Universe life by adding a Mob, which are auto-replenishing NPCs your players can interact with. Useful for some quick hack-and-slash fun!
Mobs can be automated spawns, like rats and bats, or full-on NPCs complete with conversation menus. Use them to enhance your player experience!
Current Mobs
No mobs have been created yet.
Locations where Mobs and Items might appear.
You can schedule events for your players to create notifications and schedule times for everyone to plan around.
Add and remove other people from your Universe.
The Forge
Use your INK to craft new artifacts in Pilgrim High Brawling Jam. Once created, Items cannot be changed, but they can be bought and sold in the marketplace.
Notable Items
No items have been created yet!
The Market
Buy, sell, and even craft your own items in this universe.
Market Data

Market conditions are unknown. Use caution when trading.

Quick Buy (Items Most Recently Listed for Sale)
Newest
Trending
Most Followed
None
Discussions
Topics

Replies
Views

Last post
Most recent OOC posts in Pilgrim High Brawling Jam
This is the auto-generated OOC topic for the roleplay "
Pilgrim High Brawling Jam
"
You may edit this first post as you see fit.