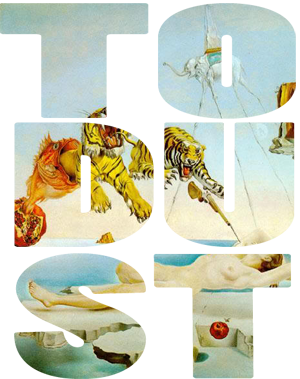 TO DUST'S LINKS:

Tab⇞⇞ OOC⇞⇞ FAQ & Updates ⇞⇞ Chat ⇞⇞

People




TO DUST'S STATUS:

Accepting

⇞⇞

Full

⇞⇞

Open

⇞⇞

Complete

⇞⇞

Dead
It wasn't honey... no, not honey, not the sweet
stain on the lips and teeth. Not honey, not the deep
plunge of soft belly and the clinging of the gold-edged
pollen-dusted feet. Though rapture blind my eyes, and
hunger crisp dark and inert my mouth, not this – old
desire – old passion – old forgetfulness – old pain –

You walk into the deck of the ship. Talk about the lil boy sulking stroking his pet rats, talk about the inseparable boys, talk about the daria like girl with an eye patch. the ship rumbles and lurches. "Eh, time for a pit stop anyway. Maybe we can grab some chow" the shadowy captain says. They would port, pillage and pull of a hiest while they fueled up. The mute boy signed he had a bad feeling about this and his companion laughs goofily and pretty much hits him with how hard he pats him on the back. "What's the worst that can happen?"


A band of thieves have been together for a while, stealing what they can everytime their ship docks. They're not at all infamous- do not even have a name- simply scapring by in existence. They've been together for ages and ages, and have learned how to survive in this alternate universe, making a means by drifting from city to city time after time. They know each other well, but the question is, do they know themselves? Fate has a habit of pissing on comfortability, shredding normality, and shoving _____ into crisis. These scoundrels are no exception. Completely unrelated and not at all a hint of foreshadowing, the "dusting" has been sweeping the world as long as its existed. A city will be showered in beautiful fine golden ash, like a volcano before it erupts, and then a bright light pours over the ______ and eats it up, leaving entire towns just wiped from existence- completely erased. No one knows why or what happens but everyone's grown used to them, sorta like earthquakes. It's tragic but no one really cares until it happens to them.

The thieves are going to a city called ______, a hot and miserable place.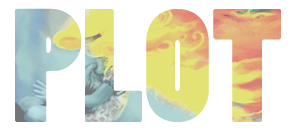 As I'm sure you can imagine, the dusting is going to be prevalent to the story. In fact, it's going to happen probably within the first couple posts! Then everything will be transported to a different dimension, Xanadu. So, even if this may start as a sort of sky pirate deal, rest assured (or be disappointed in the fact) that such is not the nature of this roleplay! Prevalant themes include fighting for identity, death and the after life, dimensionality, and _______, to give you a glimpse into.... what.... you'll be dealing with. HAHA. >:}

explain xanadu and the world they live in

Well, first and foremost, in this roleplay, all of the lil buds need to be be somewhat quirky. The type of people who, should they exist in our world, really be seen as quite the "character", for plottage reasonings. Of course, I ask you to also make them believably so. Egad.
Here are some things to take into consideration when creating a character!
Feel free to add some pep to your skeleton. For all that is good and holy, don't treat it like a job application. You can edit it aesthetically however you want as long as the information remains.
SKELETON
Code: Select all

[size=85][img]((Align however you want. Any illustrated picture is fine. This could mean but is not limited to anime.)[/img]
[color=COLOR#1]Role;[/color]
[color=COLOR#2]Name;[/color]
[color=COLOR#1]Nickname;[/color] (choose only one)
[color=COLOR#2]Age;[/color]
[color=COLOR#1]Written appearance;[/color] (about a paragraph. include eye & hair color, body proportions, the way they dress, and the overall way they carry themselves)
[color=COLOR#2]Personality;[/color] (at least a paragraph)
[color=COLOR#1]Motive/Goal;[/color] (explanation for the main goal in this roleplay concerning the newly abducted princess)
[color=COLOR#2]History;[/color] (at least a paragraph)
[color=COLOR#1]Likes&Dislikes;[/color] (whichever form is fine)
[/size]


if you've ever been in a roleplay with me... you already know what these are. Really, it's all just common sense, I think. Don't be a nerd.
『

c o m m u n i c a t i o n

』




Like relationships, a healthy roleplay lasts through communication between the players and GMs. It'd be nice if you engaged in any conversation in the OOC thread, ranging from polite to batshit crazy. Remember that if you have any concerns, questions, or problems, I'm just a PM away. I'm always willing to help. If you want some "tuff luv", so is onetrickpony.





『

m a n n e r s

』


Never get sassy with another roleplayer in the OOC. Never ignore someone. We're not beasts here, people! It's so rude. The only reason I'd ever boot someone from a roleplay is if they instigate fights. And while I won't tolerate aggression, don't whine either! DO NOT BE OFFENDED BY WHAT ONE CHARACTER SAYS TO/ABOUT YOUR CHARACTER. I get this allllllll the time. When characters are fighting, it's to add spice, not to hurt your feelings. Also, even when the negative thoughts aren't vocalized, that's simply because they're thinking as the character, which is really what we're supposed to be shooting for. There's always that one person in the OOC who says something like "How mean!" and then talks about how their character is being so misunderstood. It's all apart of the roleplay.



『

s u b m i t t i n g

』




If you're interested or in the process of making a character, post in the OOC! Post your WIPs in the tab or through PMs, not in the OOC. If you have any questions or concerns about the skeleton, just ask away and I'll be glad to answer. You can submit the character to the tab, but if you're still working on it, make the character synopsis "WIP". Once you're finished with your character, change the synopsis to the rank, class, race and description of your character. For example: " No. 11 - Tank - Human - Stupid". This will let us know to review the character and it won't be long before we're PMing you with constructive criticism. :)





『

m i s c e l l a n e o u s

』




Follow TOS, no godmodding, etc, etc. You know the drill.
Arcs are bundles of posts that you can organize on your own. They're useful for telling a story that might span long periods of time or space.
There are no arcs in this roleplay.
There are no quests in this roleplay.
Here's the current leaderboard.
There are no groups in this roleplay!
Welcome home, Promethean. Here, you can manage your universe.
Arcs are bundles of posts from any location, allowing you to easily capture sub-plots which might be spread out across multiple locations.
You can create Quests with various rewards, encouraging your players to engage with specific plot lines.
Settings are the backdrop for the characters in your universe, giving meaning and context to their existence. By creating a number of well-written locations, you can organize your universe into areas and regions.
Navigation
While not required, locations can be organized onto a map. More information soon!
There are no groups in this roleplay!
By creating Collectibles, you can reward your players with unique items that accentuate their character sheets.
Once an Item has been created, it can be spawned in the IC using /spawn Item Name (case-sensitive, as usual) — this can be followed with /take Item Name to retrieve the item into the current character's inventory.
Give your Universe life by adding a Mob, which are auto-replenishing NPCs your players can interact with. Useful for some quick hack-and-slash fun!
Mobs can be automated spawns, like rats and bats, or full-on NPCs complete with conversation menus. Use them to enhance your player experience!
Current Mobs
No mobs have been created yet.
Locations where Mobs and Items might appear.
You can schedule events for your players to create notifications and schedule times for everyone to plan around.
Add and remove other people from your Universe.
Orphanage
By marking a character as abandoned, you can offer them to your players as pre-made character sheets.
"For right now, I simply need you to gather an open mind, a pocket full of patience, and a bit of trust in your adoring Captain."
The Forge
Use your INK to craft new artifacts in Pirate's Play: The Journey to El Dorado!. Once created, Items cannot be changed, but they can be bought and sold in the marketplace.
Notable Items
No items have been created yet!
The Market
Buy, sell, and even craft your own items in this universe.
Market Data

Market conditions are unknown. Use caution when trading.

Quick Buy (Items Most Recently Listed for Sale)
And by 18th century, we mean 1718.
Up top and in the open.
The ship holding the infamous Ratgrins and the abducted Princess Hermione.
The ship in pursuit of the pirates who've stolen the Princess. Captain: William Henry Hamilton
Where the Captain can be found 80% of the time
Where the chef cooks and every body else snags food!
Where the rooms are!
Discussions
Most recent OOC posts in Pirate's Play: The Journey to El Dorado!