---
---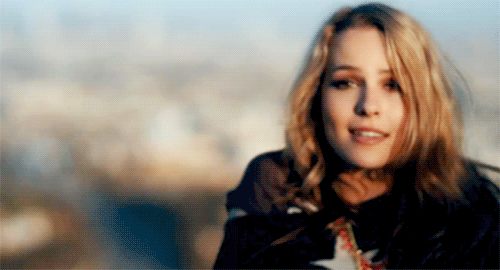 |Name|
Juniper Kate Black
|Nickname|
Juni, Katie, Black
|Age|
21
|Birthday|
June 22nd 1995
|Sexual Orientation|
Heterosexual
|Relationship Status|
Single
|Hometown|
San Francisco, California
|Year|
2nd year/Sophmore
|A Capella Team|
Chordially Yours
---
---
|Personality|
Juniper is an out going, happy go lucky type of person who just so happens to be loyal to a fault and is more than willing to release her violtale temper on any who deserve it. She is the type of person who will go out of her way to walk the nerdy gay boy to all of his classes and punch the lead cheerleader in the nose for calling that one girl a fat pig. She honestly doesn't see how she does anything wrong but four older brothers and numerous foster homes have a tendency to make personalities either dull or vibrant and hers is almost defiantly vibrant. Even when she is serious she is a sight to behold. You can watch as the gears turn before she finally just smiles and says she has a plan. Of course Juniper is the first to say her plans fail 90% of the time but that doesn't make her stop, instead it pushes her to do better, be better, and to 'change the world' as she likes to say.
Between her temper, her unfaltering loyalty, and the depression she hides, Juniper does have problematic parts of her personality but she tries her best not to bother other people or to cause worry and truthfully she hates anyone seeing that side of her and outside of her four older brothers, few have. To counteract some of her lesser qualities and to help manage her depression she has taken up marital arts and boxing. Sometimes street fighting for extra money. Not only does it allow her to control her anger on a daily bases it also releases endorphins that keeps in a generally good mood but missing any classes or fights is known to cause to flat line quickly and it can take weeks for her to pick herself up again.
|Likes//Dislikes|
+Thunder Storms
+Long Books
+Music
+Sushi and Japanese Food
+Animals, Especially Big Dogs
-Candy, Outside of Chocolate
-Earthquakes
-The Sight of Car Crashes
-Being Sick
-Seeing Her Friends in Pain
|Hobbies//Fears|
+Singing in the Shower
+Reading
+Going to the Beach
+Visiting her Brothers
+Fighting/Training
-Car Crashes
-Death, Mostly of a family member
-Losing a Fight
-Hospitals
-Turtles
---
---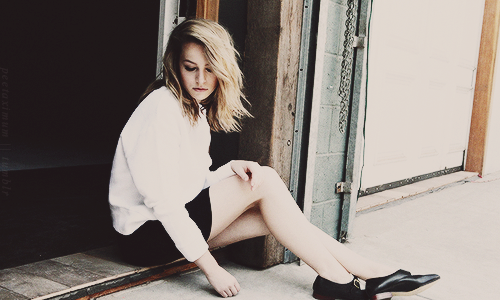 |History|
It was a warm Thursday afternoon when Jasmin and Joseph Black went to the hospital, though in their late twenties (Jasmin 27 and Joseph at 29) they were often mistaken for a younger couple. Rich auburn locks and a constantly make up free face matched with a trim and tidy fugue that only accented her small baby bump created the image of a young woman, which Jasmin often played up where Joseph was tall with strikingly pale blond hair that most called white, do to years of regular exercise and playing sports he also appeared to have the body of a much younger man. This of course made the couple laugh together when the nurses fussed over the pair, Jasmin was after all in labor. It was only after the epidural that they admitted to the nurses that this was actually the fifth time they were doing this.
It wasn't long after that gentle teasing became screams of pain then tears of joy when the Black's welcomed the fifth child and only daughter into the world. Three long days later the couple days good by to the staff and went to retrieve their four sons from 'Nana Black's' house so they could meet their baby sister. Jackson and Jaxtin, five year old twins, we're not impressed with the smelly, crying, pink bundle. Jagger, four years old and nick named Jazz do to his childish love of the soul music he enjoyed more then even his parents, was confused about the small pink thing but nevertheless asked when she would be old enough to play with. Jeremiah, the youngest at three, adored the bundle form the second he saw it. Here was his purpose in life, to protect that bundle which was named Juniper, which he thought was beautiful just like her.
As things go, like everything does, the years passed and the siblings got close. Closer than most, truthfully, at the ages of ten, nine, eight and five. The boys had all come a long in accepting Juni, as they called her, and thought of her as their princess. They had a truly amazing childhood until Junipers eleventh birthday, on they groups way back from the movies their car was hit T bone style. Killing their parents instantly, putting Jackson in a coma and breaking both of Jaxtins legs, Jagger broke his arm and had a punctured lung. Jeremiah only had a mild concussion and oddly, Juniper was without injury.
With no family to go to, Juniper and Jeremiah were placed in foster care while the three oldest were kept at the hospital. It took three months for Jagger to be sent to the home, six more months for Jackson to wake up, three more for twins to both able to leave, and finally there were all together but they were no where near the same. All feeling the loss of their parents deeply.
When Juniper was thirteen she was separated from her brothers for the first time sense they had been placed. The twins had aged out, Jagger and Jeremiah were moved to a new foster home do to fighting and Juniper was alone. This didn't go well because without her brothers the 'father' paid far to much attention to her and no one listened until he snuck in her room and she shattered her water glass on his head. A new home where she was neglected, one after that where she fended for herself until finally at age seventeen Jackson proved he could take care of her.
While living with her brothers Juniper was finally stable which more time to study, not that her grades were ever bad, and she managed to get a scholarship to Cal State, Bakersfield. When Jagger had to go to the hospital for fluid build up in his bad lung she postponed college until she was nineteen, when she finally arrived she managed to pull a full load of credits with 90-100% in each class so she applied for scholarships and admittance to different Universities and managed to get a full ride to UCLA which she enjoyed sense Jackson and Jaxtin moved to LA when she got into Cal State, and finally she felt as if she was moving past her past.
---
---
|Face Claim|
Bridgit Mendler
|Dialogue Color Code|
#e14150
|Writer|
VyxnMoon
Extra
Your Are My Sunshine
OR
The Best Man I Never Knew