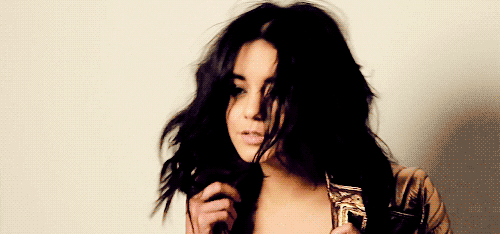 ---
---
|Name|
Felicity LaVae Kodak
|Nickname|
Feli, City, Kodak
|Age|
24
|Birthday|
June 27th
|Sexual Orientation|
Bisexual
|Hometown|
Philadelphia
|Year|
Senior/4th Year
|A Capella Team|
Chordially Yours
---
---
|Personality|
Felicity is a bit of a firecracker. She's always been a party girl though she's settles down a bit over the years. She loves to be loved but has a hard time letting people in her heart. Her Aca-sisters are her family. She would to anything for them, even revert back to the days when she didn't have anyone's best interest in mind. Even though she was a delinquent during high school, she still managed to make A's and get a full scholarship UCLA. She loves being the center of attention so being in an A Capella group just helps her feed her need of all eyes on her. She can't stand when she's spoken to like she's an idiot. She may not act or dress like a straight-A student, but she does very well in school. She loves tutoring people and if she wasn't so worried about money, she'd consider being a teacher after college.
|Likes//Dislikes|
+ Triple Chocolate Brownies
+ Alcohol
+ Her little sister Faith
+ Studying
+ Learning
- Chocolate Alcohol
- Sticky Lipgloss
- Huge Earrings
- Not getting what she wants
- Scary movies
|Hobbies//Fears|
+ Singing
+ Dancing
+ Crafts
+ Exercising
+ Teaching
- Tripping on stage
- Singing off tune
- Never seeing her sister again
- Becoming a criminal again
- Going home
---
---
|History|
Felicity LaVae Kodak was born at five eleven am on June 27th in Philadelphia. While Felicity is a beautiful name the only reason why her father, Faustino, came up with because her mother, Isabella, ate Philly cheese steaks nearly every day of her pregnancy. That's why her father likes to call her Feli. Now she loves her family, they were never well off. If anything, they were always just barely scraping by. The only reason they managed to survive most often was because her grandparents chipped in. That was until they passed away.
Then Felicity became the extra breadwinner in the house. At the age of nine her little sister was born and it really made things hard for their parents. She got really good at stealing things. Mostly she did it for her little sister or when they were really hungry. Anything she stole, she stole when it was completely necessary. She only stole toys and clothes for her sister. Sometimes she would steal clothes for herself but that was only when her clothes were torn or didn't fit.
Maybe this habit didn't help her gain the best people as friends. Felicity lived in a rough part of the city. Her friends were gang members and drug dealers. She did drugs from time to time at parties, but she wasn't a daily user. She never joined a gang because she thought they were stupid.
She's been arrested on a few occasions, once was for stealing food for her sister and family. Another time was when her ass of an ex stuffed his stash in her purse when they got pulled over. She got arrested by the drugs, never admitting that the drugs were his and not hers. She took the wrap and spent a year in juvie. Once she was out, she broke ties with him and some of her other friends.
Throwing herself into school, her grades got better and better. By the time she was graduating, she was the top of her class and valedictorian. She got a free ride to the school of her choice. She chose UCLA. She hated moving so far away from her family but they were better off only having to pay for one daughter.
She moved early so she could find a job so she wouldn't have her parents for anything. She and her roommate became best of friends. Her roommate was rich so even when Felicity didn't ask, she always was helping her out with new clothes and food. When Felicity wasn't in class or working, she spent it with her new best friend.
More to come soon....
---
---
|Face Claim|
Vanessa Hudgens
|Dialogue Color Code|
#4f1f8e
|Writer|
Sparrowluvr2