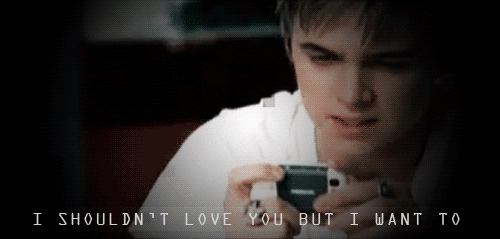 ---
---
|Name|
Gavin Tomas
|Nickname|
Gavy, Tom,
|Age|
18
|Birthday|
June 8th
|Sexual Orientation|
Homosexual
|Hometown|
Miami, Flordia
|Year|
1st
|A Capella Team|
---
---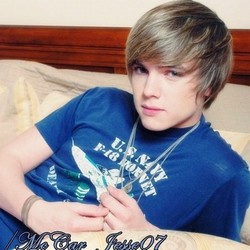 |Personality|
He's kind of a silly kid, with a childish love for cartoons, Marvel comics, candy, and video games. He wants to be something more that what people expect of him, which isn't much considering that coming from a rich family and having everything given to him doesn't set many expectations. That's why he wants to become a Marine, as he'd be doing something to help people, and not just continue to be the selfish rich kid that everyone makes him out to be. He's anything but selfish. He's very caring and considerate of others. However, always being treated like royalty, he never really learned to stand up for himself.
|Likes//Dislikes|
+Cartoons
+Comics
+Candy/sweets
+Singing
+World History
-Stereotypes
-His parents
-Bullies
-Vegetables
-Rap
|Hobbies//Fears|
+Writing
+Singing
+Reading
+Basketball
+Eating/cooking
-Liking up to expectations
-Not being able to join the Marines
-Spiders
-Barney
-Horror Movies
---
---
|History|
Gavin grew up in a very wealthy family with four other siblings. His father, who owned a very popular and successful company, was often away on business and his mother, an up and coming and talented author, was constantly busy with her writing. They cared for their children, but never had time to really spend much time with them. A nanny had to watch over them for most of the time. Gavin was the second oldest.
Gavin always had a child-like soul, and would constantly be found watching cartoons or playing with his younger siblings, although the character Barney always freaked him out. As a job, the youngest of the group would sneak into his room at night and place her Barney plushy by his head. Always close to the younger kids, Gavin was never close with the oldest of them, or his parents. He never payed any attention to whatever nanny their parents hired, and made a habit to ignore her as much as possible.
Being the one to spend so much time with the younger ones, he would always be the one they came to when they had a nightmare, or just needed a hug. Gavin made a habit to sing to them during the night, and he developed his love for it by seeing the happy, joyful looks on their faces. Another factor was that Gavin never had much interest in dating. Of course he's been out with girls before, but never had he though of them more than just friends. He comes from a Christian family, so he never considered the possibility that he could be homosexual unit the end of Highshool when his sister (third oldest, 14 years old at the time) brought it up to him. After pondering this, he told her that it was a very large possibility, as on more than one occasion had he daydreamt about his male classmates in...certain ways. His three siblings told him they'd be supportive in anything he chose, and that it would stay a secret from their parents and the oldest sibling.
---
---
|Face Claim|
Jesse McCarney
|Dialogue Color Code|
#AD5900
|Writer|
StrawberryGashes99