---
---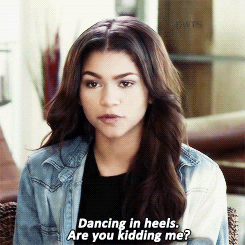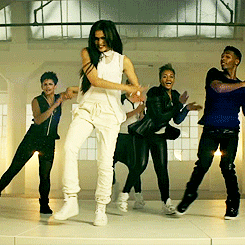 |Name|
Heavenly Maria Pratt
|Nickname|
Heaven || Everyone || Likes
Ven || Friends || Likes
Maria || Friends || Likes
|Age|
19
|Birthday|
August 7th
|Sexual Orientation|
Straight
|Hometown|
Charlotte, North Carolina
|Year|
2nd Year
|A Capella Team|
Buck That!
---
---
|Personality|
Creative || Dramatic || Addict || Caring || Spontaneous || Outgoing || Trustworthy || Honest || Mischievous || Romantic || Stubborn || Blunt || Opinionated || Passionate || Musical || Intelligent || Competitive
|Likes//Dislikes|
+ Drugs
+ Jackson
+ Caffeine
+ Music
+ Art
- Bayleigh
- Being stood up
- Being judged
- Losing a competition
- Dishonesty
|Hobbies//Fears|
+ Performing
+ Partying
+ Getting High
+ Painting
+ Writing Poetry
- Getting caught with drugs
- Her mother
- Abandonment
- Dying Alone
- Falling off stage
---
---
|History|
Heavenly Maria Pratt was born August 7th at 1 in the morning to Mikayla and Joseph Pratt. When she was conceived her mother had to stay in the hospital for a couple weeks because she almost died giving birth to her. When Heavenly was seven, her father left her and her mother causing them to begin living a life of poverty. They had to move into a rundown apartment and her mother would be working day in and day out, hardly having any time to spend with Heavenly. When she was old enough to be able to start getting auditions for acting and her music, her mother would force her to go to the auditions even though she didn't want to. Heavenly wanted to grow up living a normal life.
Because of all the stress her mother was putting her through, she turned to drugs. That was the only outlet she had to the way her mother was treating her, like she was her agent, nothing more. Every time Heavenly would try to speak to her mother it always became professional. Heavenly later stopped looking up to her mother as a mother and tried her best to avoid her.
When Heavenly graduated from high school, she found a great opportunity to get out of her mother's home and begin a life on her own. She moved to California and started school at UCLA. With Heavenly's love for music, she decided to audition for Buck That! and was received a spot on the team her freshman year. This is now her second year at UCLA and on the Buck That! A Capella team. The team his her family and she would do anything for all of them.
---
---
|Face Claim|
Zendaya Coleman
|Dialogue Color Code|
Purple
|Writer|
Sunshine and Whiskey