---
---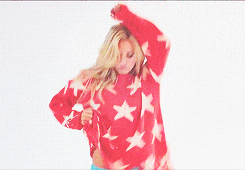 |Name|
Jennifer Leslie Jones

|Nickname|
Jennifer is often calls JJ, which she loves but only by her fellow bandmates. She doesn't like to be called anything else other than JJ.

|Age|
Twenty-One; 21.

|Birthday|
February 14th, 2015; 2/14/2015.

|Sexual Orientation|
Sexually confused. She likes boys but also has small feelings for certain girls.

|Hometown|
New York City, New York.

|Year|
1st.

|A Capella Team|
Chordially Yours

---
---

|Personality|
With Jennifer being one of the new girls to the group, she doesn't know much and just smiles and stand back, watching everyone and their mannerisms. She is a very quiet and reserved type of person, especially in a new setting. She will ultimately not talk to anyone unless she is talked to first and will not talk about her personal life unless asked - But it depends on the question. When Jennifer opens up enough, her real personality will set the tone of the group. She is a bit bitchy and bossy towards others since she does have a little bit of leadership qualities. She does really need to understand her place within the group and just wait for her turn when she rightfully takes over, hopefully. Overall, Jennifer is a very bright, bubbly person to be around though she is only bitchy when things does not go her way.

|Likes/

/Dislikes|


+ Darren

<3


+ Chordially Yours
+ Thersea
+ Competing
+ Interesting Ideas- Derogatory terms
- Abusive people
- Sweet Tea
- Dark Chocolate
- Stupid decisions




|Hobbies//Fears|
+ Scrapbooking
+ Archery
+ Hanging out with Darren
+ Texting
+ Cheerleading
+Gymnastics
- Breaking up with Darren
-Darren founding out about Scott.
- Thersea finding out about her true feelings
- Her parents finding out she has feelings for girls
- Heights
- Dying young

---
---

|History|
Jennifer has always been a very promising child to her parents. She also has a younger sister, who has been shipped off to military school due to her behavior at home. Jennifer was really sad to see her only friend within the house leave, especially since they were both really close. But growing up, Jennifer got over it and still excelled in all of her classes, making nothing below an A+. She left elementary school with a diploma, the first and only elementary schooler to do so. Her parents were very proud of her and magnified it on the fridge. When her middle school and becoming a woman years came around, her mother had died in a fatal car crash that also involved a drunk driver. Her father committed his life to staying by her side, no matter what. She flunked out of the middle school but went to summer school and remade all of her credits up. Jennifer made her father happy and they celebrated with a nice evening on the town, which ended with them having dinner under the stars.

As Jennifer began high school, she was bullied heavily because she was smarter than her peers. Though, she did make and have a few friends. While in high school, she joined the choir and the cheerleading team, getting co-captian as a freshmen. She was excited about her position and it changed her completely. Jennifer dyed her hair blonde and seemingly came up with a bitchy attitude towards others. But that was really short lived when her father had told her that she had became her sister. She went back to her natural roots of a brunette and changed her attitude back to being caring and sweet towards others. And once again, she got bullied but one day, she stood up to her bullies by raising her voice and pointing her index finger at them. Her bullies backed down and she went through the rest of her high school years untouched.

Upon graduating high school, she had many acceptance letters to multiple universities and institutions. She chose UCLA out of all of them and immediately flew out there. She didn't really join any extracurricular activities until her Junior year in college, she joined an A Capella group named Chordially Yours. It is her first year within the group and she is not really liking it so far though is managing to stick it out till the better end.


---
---

|Face Claim|
Ashley Tisdale

|Dialogue Color Code|


#663366



|Writer|
Dumisa