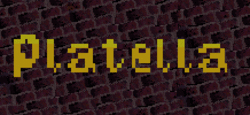 Once there existed a metal metropolis, wrapped up in the cotton wool of its environment and nature, and peculiarly large fauna. It festered there and it was in itself that the iron corroded, the coal went to slag, the wood rotted. It sought after a thirsty drop of hope when the people came home, and some maintenance. The specter of decision of all things loomed upon them, and it was a world of green versus the purple skyscrapers, bungalows and suburban flats skimming the borderline, drenched in the abyss of failure and yet still succeeding at failing. Failing marred a deeper and deeper wound; the earthly clock made this heard every ten or so days with a new problem in the sewers, or a road upturned by small grasses. No nimbus stood above nature as it went about its duties. By roleplaying here: you participate in the boons and the shortcomings of this fuchsia concrete jungle; besides some of the native trees breathing in the ebullient and thirsty carbon dioxide for sugar and resilient lichens stamped across the higher walls: the environment is highly manufactured.
---
The three surpassed the alley that stood on the top of a steep assiduous hill, and they were: two contemporaries and their objective apprentice. All three narrowed their eyes and cut up the telephone pole before them in their senses . They analysed the essential infrastructure with great intensity as to draw Empirically data from the eye-opener sketch. He looked deep into the synthetic sign which looked like a burning tachism of the world of silhouettes: the electrical storm, that world's Armageddon.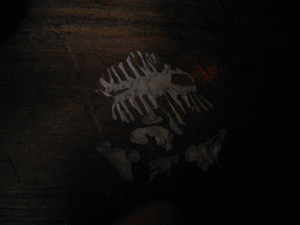 Maintenance crews, sluggish about their job, discussed more and did less. One presented their hand in a medium insufficient to break down the pole: Stu. Outplayed like a star was the whole of his hand, and his tool was void or air. It whistled at the pole. There was a slight caliginous crackling noise, which sounded like the roar of a leonine wooden fiend. The power line started to descend in a tragic last dance. Wood here, had faculty, as it indoctrinated the whole knowledge of the power, of that sweet electrical cogency that ran the town. Verily: it was the very ambrosia central to the respiration of culture and conversation in the town; in a similar instant: it had fatally maimed istelf, and culture sat belated. The wire, by descending: snapped, and blinding bolts and sparks flew everywhere. Culture spilt over the road. On the pavement now, with accretion, were ferreting metals and broken particles, incinerating in the primordial wire. Around this, nuggets of timber, sharp but soft and foamy, and with curious stippling impressions, were but flecks of the engineered jigsaw of the pylon. It was bent-double, and by cutting its back: it had expunged its viable posture.

Stu was impressed that he may have just taken out the power of an entire rural district called Blood. Banality of this "impressive" feeling he received and Stu's aloofness remained controversial among his closest friends: Earl and Coppernicus, who were engineers who ran the power distribution show; at the time they were quite near and exchanged eaten looks as they bit their nails to a mechanic's error. they found themselves at the jowls of a conundrum beyond their wildest figurative phantasms.

There the three stood, on the tarmac transit, perceiving the log from different perspectives. Earl noted a spongy and effervescent hole, and concluded that after all it was to no fault of them but an insatiable gluttonous woodworm or three or four. They exchanged ideas and decided to locomote to the other stations of interest: similar poles that might bear the same woodworm-curse that were nearby. This deed was outside of their occupation and assignment: to check and analyze only one post. Nonetheless: that post that they had been sent to investigate had long since belated itself by being agape to the jowls of woodworms. Thus spoke the newspaper articles to them: "Woodworms bring worry to power line conservatives."

Just now had the pest struck their first touchdown, and as a reward: there was nothing. In fact: they were cajoled to do the opposite. Stu mumbled, low and lost like the last will of a dog, at a blunder of design on the concrete pavement as their shoes wore in against the rocks.
There are many rules:
Ten characters can enter into the story per author
Be prosaic
Explicit descriptions of erotica cannot be included in this particular roleplaying game
The story does not end and is continual
Woodworms are fundamentally bad.
2 posts here • Page 1 of 1
Setting
This is not a necessary text format to use

by Sovenric
Earl In Blood
Earl needn't frown, but of his own volition: he gave an acrid frown to his
video-picture that was projected into the world of light. Any talent
he had was dimmed behind his eyes. Culture was stored safely in his foot.
He pursued Earl. In Earl's hand and on in Earl's mind: he seemed to have
On other terms: he pursued Stu, who was also acridly glaring. The street had a thick and corrugated pavement both ways. Above Stu: his passion, that waited to be used again. In his hand:
the pencil,detached from his ear. On the piece of paper: a straight line. next to the straight line: a few flecks of pencil of equal tonal range that implied the texture of wood. At the end of such markings: another blatant and undimmed black line. He'd drawn a form of timber pole, without luster or any source of light, but with the tone packaged into a nanoangstrom of calculated light-defficiency. His drawing was quite efficent; drawings of his were, for instance: graphical and axiomatic.
---
Whoever could devour the concrete anomaly that day would have to be emerald in its lustre and have only sympathies for the lives of things that can gather accretion. Culture span around Stu's head who was dissonant in between this minor catastrophe and a need to inspect floor-tiles that were overflowing with sediment on the floor. Stu could recognize the culprit who might have done this, but unfortunately couldn't gather the word applicable to the visage. Whatever it was: Earl jolted his head to the left to find them having timidly absconded, only a mere fleck of indivisible haze in the far distance.

Having completed this perception: Earl and Stu felt no less relieved of position but now possessed fatal healing cogency that would undo the anti-progress of the vile of demeanour. Stu produced a wrench from his pocket and shifted the totalled pole towards Earl. Choices were quickly filtered to only be those of resonant and salubrious utility, and it was no later that this value to repair and commend became stapled to and crystalized in Stu's spanner

Earl corrected Stu; he outplayed his hand and suggested "Hey, you might want to try a different tool. That probably won't fix it."

Earl continued to look at Stu for a spell with a caliginous and phlegmatic expression. "People are going to wonder what we're doing here in no time at all".
---
2 posts here • Page 1 of 1
Arcs are bundles of posts that you can organize on your own. They're useful for telling a story that might span long periods of time or space.
A post with two different starting points that synchronize in the middle
Here's the current leaderboard.
There are no groups in this roleplay!
Welcome home, Promethean. Here, you can manage your universe.
Arcs are bundles of posts from any location, allowing you to easily capture sub-plots which might be spread out across multiple locations.
You can create Quests with various rewards, encouraging your players to engage with specific plot lines.
Settings are the backdrop for the characters in your universe, giving meaning and context to their existence. By creating a number of well-written locations, you can organize your universe into areas and regions.
Navigation
While not required, locations can be organized onto a map. More information soon!
There are no groups in this roleplay!
By creating Collectibles, you can reward your players with unique items that accentuate their character sheets.
Once an Item has been created, it can be spawned in the IC using /spawn Item Name (case-sensitive, as usual) — this can be followed with /take Item Name to retrieve the item into the current character's inventory.
Give your Universe life by adding a Mob, which are auto-replenishing NPCs your players can interact with. Useful for some quick hack-and-slash fun!
Mobs can be automated spawns, like rats and bats, or full-on NPCs complete with conversation menus. Use them to enhance your player experience!
Current Mobs
No mobs have been created yet.
Locations where Mobs and Items might appear.
You can schedule events for your players to create notifications and schedule times for everyone to plan around.
Add and remove other people from your Universe.
The Forge
Use your INK to craft new artifacts in Platella. Once created, Items cannot be changed, but they can be bought and sold in the marketplace.
Notable Items
No items have been created yet!
The Market
Buy, sell, and even craft your own items in this universe.
Market Data

Market conditions are unknown. Use caution when trading.

Quick Buy (Items Most Recently Listed for Sale)
Cooling, wintry air sparkles all over the county
Crow's Row - an idle town with the signature of lilacs and birches
You stumble wily into the town with plants for roofs, with green for an anthem and bricks as a symbol.
Discussions
Topics

Replies
Views

Last post
Most recent OOC posts in Platella
Scientific laws within Platella
One must first accept some fundamental laws of physics that apply to this roleplay:

These rules are the only laws that are set in stone. Any other physical laws or philosophical theorems needn't apply. When "Gravity is valid": it means to say that it has been proven to be logically and fundamentally sound, which also necessitates that forces be logically sound. Any other axiomatic principles did not take precedence over the theorems founded above. As this is a collaborative website: this is where someone may post a law of physics that will be taken as logically and fundamentally sound and an actual facet to reality. Otherwise: the roleplay will continue to develop without these elements