---
---
---
---
---
---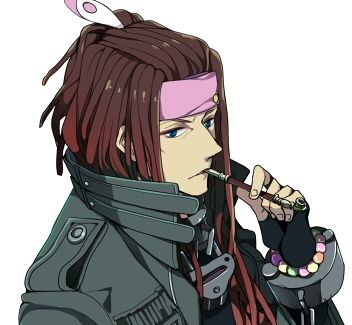 XXI - The World
Male
Bear
30
Mink from Dramatical Murder
Two-Spirit
---
---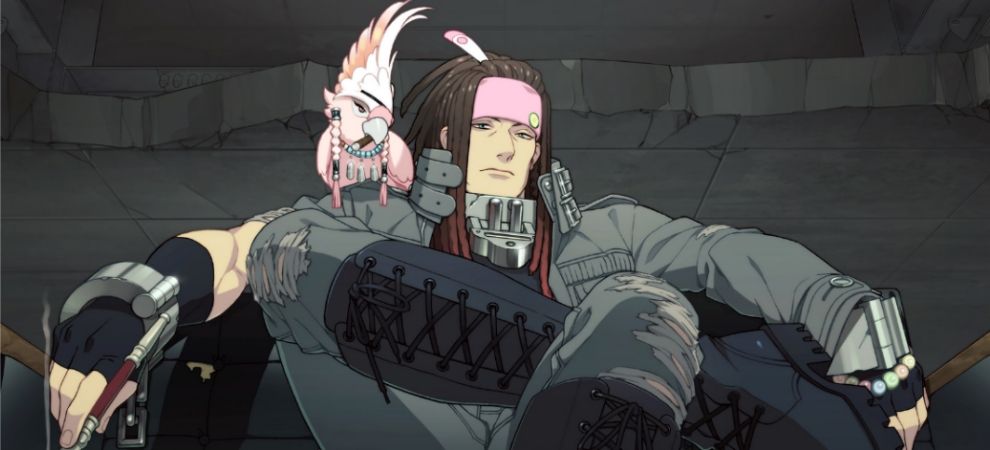 ---
---
6'5
224lb
Tall and Muscular
Brown
Dark-Turquoise
Scaring on multiple parts of the body
---
---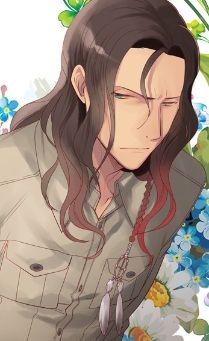 Oddities


Bear's English is not terrible, but his sentences are a bit clumsy. Bear is also a survivalist and a man of nature so he is more prone to being outdoor. He is also weak to modern technology. At times of solitude, he is seen to be talking to his cockatiel.


Skills


Bear was taught to follow the will of his culture. His expertise in hunting and herbal medicine is superb, but is impractical for the modern era. His people uphold tradition and norms and deters from conforming with the times. If you ever get stuck/lost in a forest, Bear would be the man to turn to for excellent survival skills.


Power


Compared to his card brethren and sisters, he is the first to create a bond with the soul of "The World" whom inhabits his spirit. At first he had mistaken the soul to be something of a god, but over time, communication became the key to understanding what the true form of the Arcana were. Bear was revealed to the immense knowledge, goals and true power of the Arcana spirit. But he had to keep a solemn vow to never reveal any information given. He have been told many time that it would be up to the card-holder to seek the truth, and any premature discovery may lead to dire consequences.The World holds two powers. The first is that his body can be shared with the Arcana Spirit, giving the spirit free-reign to take over Bear's body if needed. The Arcana Spirit is the key to unlocking the other Card-Holder's full power. However, if the power can be unlocked to their full potential, then it is possible to lock it away. The second power allows Bear to seal the other card-holder's power temporarily, length differs for each card holder, depending how attune each card holder is to their power. A card-holder who can control their power well have a shorter span, and vice-versa (ranging from 10min-24 hours).


Likes


[No-Name the Cockatiel] [Nature] [Meditating] [Hunting] [Peace-Pipe Smoking]


Dislikes


[Modern Housing] [Snakes/Serpents] [Dishonesty]


Hobbies


Meditation and Hunting



Phobia(s)


Bear is ophidiophobic, having fear of snakes. The cause of his fear is due to a young incident where a snake bite almost taken his life. He lives in a constant denial to face his fear when confronted by a serpent of any size. It affects him physically, mentally, and spiritually whenever he encounters one.


Personality


Bear is a man of tradition. He keeps his nativity practices such as meditation, hunting and culture preservation. So at most time one will see him alone most often while in the wilderness or outdoors. Despite having a stone-like face, he does not like keeping words and thoughts to himself. In fact, he likes having conversation and have a habit of giving advices which makes him feel wise, but only during meditation when his mind is clear. On normal occasion, he is a bit slow minded because his brain is actually jammed with the Arcana knowledge. But due to the language barrier, it is hard for him to get his thoughts through to his peers. He is weak to curiosity however, if there is a new word or he sees something he does not understand, he would try to uncover the mystery behind it. Bear also have a weakness to showing off his bravado when encountering a challenge. He faced many trials facing large animals and people before him, so saying he likes to fight to show off his strength is not an understatement.

---
---


Bear comes from the lineage of the Crow clan. A native clan that spans more than a thousand year. His tribe had been protected by the modern era and have been kept at peace from conformist and colonialism. His tribal background is Crowfeet, a sect from the Crow clan and was birthed by his tribe's all-mother. It was not long till the elders bestow him the noble duty of Crowfeet chieftain when he came of age.

A young Achak have been taught severely to ensure that he is the one to keep the culture and tradition of his tribe to continue. Hunting, medicine, religion, rituals, etc. Everything that was taught was to keep in preservation for the coming future, ensuring the livelihood of his tribe and clan norms. Over the years, he faced immense trials and a lot of this time is when he goes on hunting journey. He faced creatures twice his size, superior in both physical and mental combat. The more he cleared the challenges, the stronger he became. Soon the young Achak had been given the spiritual name of Bear and the proper role of tribe chieftain. All was well and the Crowfeet's bond was stronger than ever.

The more time moves on however, the more the modern era was able to catch up to the natives. Soon the youthful tribesman became more open towards the modern age as many journey out into the city life and embrace the present. The populace of his kind slowly shrunk over time and not long he was down to a small number of kin. Many have tried to persuade Bear to change the ways of the Crowfeet and civilize themselves. But his arrogance and upbringing forbid himself from abandoning the culture. Bear who did not join his kin to evolve was left behind.

One night, during one of his meditation session, he encountered a voice that spoke to him. Confusing to be a god, he have been given knowledge of a power that was embedded into him. A power that can affect the state of this world. He continue to converse the spirit and day by day he was taught everything of the Arcana, and that a destiny was waiting for him at a manor far away. Bear took up this new purpose and traveled far to Platinum Manor. He was one of the few Card-Holder to arrive at the manor during Will's occupation, befriending the eccentric manor owner and started living with him since the start.