---
---
---
---
---
---
Card: Temperance
Gender: Male
Nickname(s)/Alias(es): Ap, Seldom, Apsi, Lehrer, Teufel
Age: 21
Love Interest: William Dunric
Face Claim: YOHIOLoid
Sexuality: Homosexual
---
---
---
---
Height: 5'9''
Weight: 125 pounds
Build: Very lean, almost no muscle definition
Hair Color: Blonde, the hair goes down to his shoulders
Eye Color: Red, although mostly the pupils are circles, they can and do change into slits when Teufel takes over
Scars/Tattoos/Piercings: He has a two piercings on each ear; one on the lobe the other on the cartalige, as well as a scar surrounding his head covered by hair.
Description: People see Apsel and think of him as a cool and collected person.
---
---
Oddities: Some people find it odd that he constantly has a smile on his face. He's also seen as a bit emotionless as he keeps a perfect balance of his irrational state of mind.
Skills: His control over himself makes him an excellent listener to any and all problems. He also is good at figuring out people's emotional stability at a glance.
Power: The Temperance Arcana is an Arcana based on balance. Apsel's power is based on voodoo. Essentially, he will first link minds with one of his enemies. Then he will attack himself. One may see this as odd but when you turn to his enemy, you'll find that he's got the exact same wounds as Apsel. Thus lies the nature of Apsel's power. When his mind is linked to his enemy, they will receive each other's injuries until Apsel undoes the link. This could be very dangerous as Apsel could kill himself if his enemy is killed and the minimum time limit that a link can continue to connect is 5 minutes.
Likes: Tea, chocolates, William, being in control
Dislikes: Going out of control, his past
Hobbies: To distract himself, he'll sing. He also has a penchant for making jewelry
Phobia(s): Losing complete control and reverting back to Teufel, his crush rejecting him.
Personality: Apsel, despite his nice demeanor, can be very stoic and emotionless. He'll compliment you and make sure you're feeling nice but it's usually coming from nothing. Apsel has to keep his two extremes in balance so he has to let nothing get to him. However, he does show a bit of fondness whenever William is mentioned and will be nice to younger students almost like a big brother.
---
---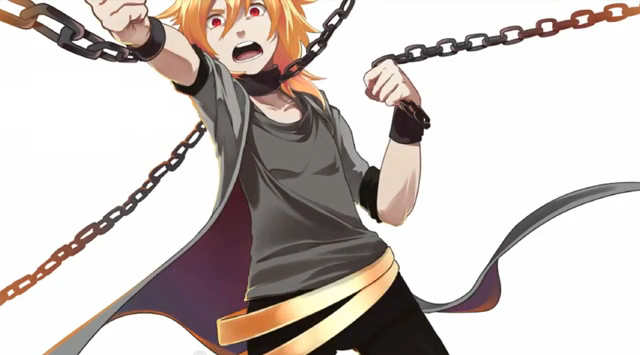 HISTORY

Apsel Lehrer grew up in unusual circumstances. From birth, he showed signs of instability and violence. He would attack his classmates, bite at people and even try and kill his own parents at times. Due to his violent nature and unusual silted eyes, people called him Teufel. He continued to wreck havoc from childhood to when he was a teen. Then, everything suddenly changed. On the day of his 17th birthday, his father decided that enough was enough. This monster was not meant to be in this world. So, his present to his son was a brain operation. It would either kill him or make him a better person. A few days later, Apsel awoke, emotionless but stable. He did very well in school but had no social life. The bully had become the bullied as everyone ridiculed this new change. Then, one day, Aspel awoke feeling normal. He could feel emotions and be rational at the same time. Confused by his newfound personality, he noticed the Temperance card in his hand. He now knew what he had to do. When he entered the manor at age 20, he met William for the first time. He was very impressed by Will's carefree nature and felt a spark inside him. He's unsure of his feelings for Will, but he feels it's admiration. But he feels very comfortable with him and is determined to keep Teufel under control for however long he can.
---
---
---
---