Imagine living your whole life normal. Go to school, have family, get friends, have a crush etc, Normal. But, what if when you went to sleep you had a dream of someone who claimed they knew you, but you clearly didn't know them. You wake up, and think it was weird but continue on in life. Until the next night it's the same person, again trying to convince you. And then suddenly you have all these weird flashbacks. You'll be walking to school and smell something familiar but can't put your finger on it. Perhaps you see a picture of some place you've never gone, but yet, feel like you have? Well for 3 people, this is their reality.
In this Rp there are 8 people. 3 people are having weird dreams and remembering things that they don't remember doing. The other 3 people are the ones they've "Forgotten". And the other 2 are, the "Ruler" and "The friend" of the 3 that are humans. The Forgotten are the ones that they dream of. In this Rp, there is a thin line between reality and what we've considered to be impossible. Basically, these 3 people have gone through their life, they met their soul mate and had an amazing life together. The world that they live in is somewhere lost in space. One their planet/world, they had powers and faced many adventures. But, life is not all as it seems, for this is A mixture of reincarnation and an alternate/parallel universe Rp. The 'soul mates' are trying to get in contact with the 3 so they can be with their loved ones again but the ruler of the whole scheme wants something different. The 'ruler' is someone who hates love. He was once betrayed by love and hated it ever since. So he saw these 6 people living happily and decided that they should pay for their love. He erased their partners memories and cast them off into Earth. He used his power of delusion to make them think that the life they'd known is the one they've always have. Until now, his delusion is wearing off, and the forgotten are getting stronger. The mutual friend that all 3 of the humans is somewhat special. She is indeed a human and has no powers, but maybe her plainness is what the ruler finds interesting. Will they be able to all be together again? Pick a Character and find out.
Name | Age: 17-23 |Role: #1 Human | FC: Amnesia, Heroine | Soul mate: Forgotten #1|Taken
Name | Age: 17-23 |Role: #2 Human | FC: Banri Watanuki| Soul mate: Forgotten #2|Reserved by BlueShadow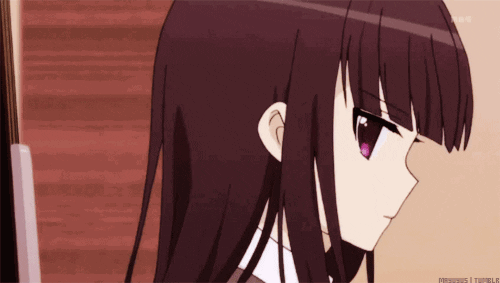 Name | Age: 17-23 |Role: #3 Human | FC: Ririchiyo Shirakiin | Soul mate: Forgotten #3|Reserved by Anraee
Name | Age: 17-23 |Role: The Friend | FC: Inori Yuzuriha | Soul mate: The Ruler |Reserved by Gentlemiss
Name | Age: 17-23 |Role: #1 Forgotten | FC: Yuuzan Yoshida | Soul mate: Human #1|Open
Name | Age: 17-23 |Role: #2 Forgotten | FC: Shiina Mashiro | Soul mate: Human #2|Reserved by Indila Eil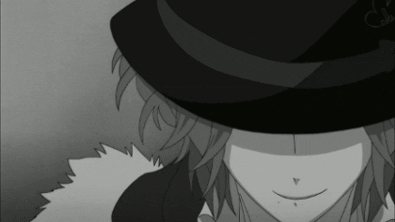 Name | Age: 17-23 |Role: #3 Forgotten | FC:Laito Sakamaki | Soul mate: Human #3|Open
Name | Age: 25-30 |Role: The Ruler | FC: Hades Aidoneus | Soul mate: The Friend|Taken by Alliqua_Dark
Reserve the character you want to play in OOC. Each character has 1 power accept The ruler has 2 powers and the friend has none.
You can change the face claim of the character you want to play but run it by me first, Thanks!
Taking place in...
24 posts here • Page 1 of 1
24 posts here • Page 1 of 1
Arcs are bundles of posts that you can organize on your own. They're useful for telling a story that might span long periods of time or space.
There are no arcs in this roleplay.
There are no quests in this roleplay.
Here's the current leaderboard.
There are no groups in this roleplay!
Welcome home, Promethean. Here, you can manage your universe.
Arcs are bundles of posts from any location, allowing you to easily capture sub-plots which might be spread out across multiple locations.
You can create Quests with various rewards, encouraging your players to engage with specific plot lines.
Settings are the backdrop for the characters in your universe, giving meaning and context to their existence. By creating a number of well-written locations, you can organize your universe into areas and regions.
Navigation
While not required, locations can be organized onto a map. More information soon!
There are no groups in this roleplay!
By creating Collectibles, you can reward your players with unique items that accentuate their character sheets.
Once an Item has been created, it can be spawned in the IC using /spawn Item Name (case-sensitive, as usual) — this can be followed with /take Item Name to retrieve the item into the current character's inventory.
Give your Universe life by adding a Mob, which are auto-replenishing NPCs your players can interact with. Useful for some quick hack-and-slash fun!
Mobs can be automated spawns, like rats and bats, or full-on NPCs complete with conversation menus. Use them to enhance your player experience!
Current Mobs
No mobs have been created yet.
Locations where Mobs and Items might appear.
You can schedule events for your players to create notifications and schedule times for everyone to plan around.
Add and remove other people from your Universe.
The Forge
Use your INK to craft new artifacts in Please, Remember Me.. Once created, Items cannot be changed, but they can be bought and sold in the marketplace.
Notable Items
No items have been created yet!
The Market
Buy, sell, and even craft your own items in this universe.
Market Data

Market conditions are unknown. Use caution when trading.

Quick Buy (Items Most Recently Listed for Sale)
None
Discussions
Most recent OOC posts in Please, Remember Me.