---
---

Full Name: Charles Grayson Reid III
Age: 23
Date of Birth: 7.05
Gender: Male
Sexual Orientation: Pansexual
Ethnicity: Russian, raised in Brooklyn
Occupation: Staff Member, Data Analyst
Education Level: MS, working on his Psy.D
Level of Clearance: 4
---
---
Physical

Reid has an immensely pretentious name, and looks to be the exact opposite of it. He doesn't look like a Third at all, in all honesty. He stands at 6 feet even, though he claims he has an extra half inch. Either way, he's still taller than his older sister, which he's quite proud of. He dislikes wearing shoes and both bounces and wiggles his toes when he's thinking, curling them into the carpet or generally whatever is nearest. He's creative. Sometimes, he'll be standing on the edge of a deck, and he'll curl his toes and he'll accidentally lose his balance and fall over.

Reid has a strong jawline and sweet amber eyes that seem to see far more than they let on. They're framed by long lashes, and he likes to look down and then peer up at people through them. He's got an excellent pair of puppy dog eyes, honestly. They're nigh irresistible. They've usually got a smile in them, even if there's not one present on his mouth. Speaking of his lips, they are pink and gorgeous. He's got a full lower lip, and he worries it between his teeth sometimes. When he's actually worried, he'll bite hard enough to draw blood. This often freaks his sister out immensely.

Reid has a head of soft, fluffy brown hair. Where Lottie resembles their mother, all foresty eyes and fine features, Reid resembles their father. Their father often looks terribly stern, and so Reid makes an effort to appear as approachable as possible. His hair is kind of floppy, and very fun to run ones hands through. His neck is very ticklish, which is sometimes exciting. He also has been blessed with the ability to grow facial hair, and he has a brown beard that only emphasizes the fact that he is a giant teddy bear.

Reid smells like Old Spice and the air right before it rains. He likes to smell good, even if his appearance is a little unkempt. This man is also built. His biceps are beautiful, and he likes to flex playfully. He's got one heck of a gym routine. He likes to wear comfy things, as Lottie does, such as sweatpants and t-shirts. He cleans up very nicely, though, and he shaves sometimes. He just doesn't like to. Reid is very comfortable in his own skin, and likes to occasionally sit down before his friends and invite them to draw him like one of their French girls.

Reid walks very casually, usually a little leaned forward, slouching. His posture is not that great, and he only draws up to his actual height in times of great crisis. His voice is deep and rather fun to listen to, as he's excellent at imitating other people's voices. He will exaggerate often, if someone says something that he doesn't like, he'll mouth along behind them to make other people laugh and then immediately look entirely innocent once they look back. He's really a great actor, and has wonderful control over his facial expressions. Kids love him because he makes the funniest faces when no one is looking. He gives excellent hugs, and is literally always warm, and professes it's because he's a warm and loving individual.

As a final note, Reid has a couple tattoos scattered across him. He has a stylized Taurus bull on his left shoulder in black ink, a white star on the back of his shoulder that stands out against his tanned skin, and a spray of birds climbing up his hip. He likes to run his hand through his hair when he's nervous, and he paces on occasion. He likes to dance, and he particularly likes to dance with his sister.
---
---
Aptitude

Education Level: BS in Biochemistry, MS in Psychology with an emphasis in statistics. He's currently working on his Psy.D, and it is a lot of writing, and if you ask him about it, he may complain to you about it.

Notable Skills: Reid is an excellent data analyst, and that is his main job, to see where they can improve in this facility. He is good at noticing the little things, and is excellent at problem solving. Dancing is one of his passions, and he likes to draw as well.


Notable Disadvantages: Reid is only human in a facility full of enhanced people, which puts him at a distinct disadvantage. He is vocal about issues, which does not endear him to many. He means well, and can be taken advantage of that way.
---
---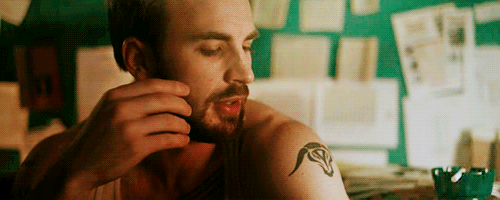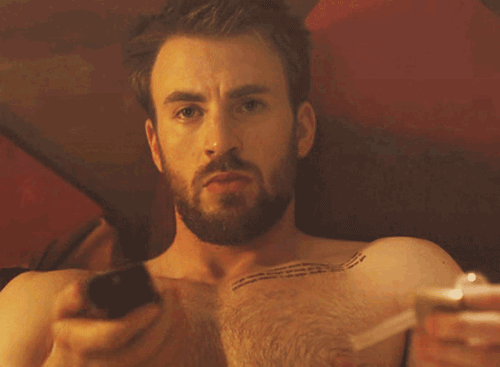 Psyche

This man had the most pretentious name in his high school, and came in second in his college, below a poor man named Barrington. Charles Grayson the third? Ugh. So, he goes by Reid, attempting to separate himself somewhat from father and grandfather both. Reid has gone beyond only trying to set himself apart in name, though, and also does his very best to do so in his everyday actions. His parents are no stranger to money, and he could have taken the more traveled road and started speaking with a lofty accent and wearing things like cuff links, but Reid prefers to speak with a little more twang to his voice and throw on a T-shirt in the morning and just kind of move on with life.

Reid is, for lack of a better term, a giant dweeb. He has been termed a "goof" by his older sister. He acts, sometimes, like a giant limp noodle, and if he is complaining or feeling some great emotion, it is a little like all the bones in his upper body just disappear and he is left flailing. He'll lean back with his arms limp behind him, he'll do a Gollum impersonation, but in general, he does not like to stand up straight. He's not exactly straight himself either, so he likes to joke about that.

Reid knows a multitude of knock knock jokes, but no actually good ones. He comes up with puns often, and when he was a kid, he was the type to always buy those joke books and read them aloud during road trips. He garnered many groans during those long hours in a car, and now he's memorized something like ninety nine percent of them, and so he can whip them out at the most inappropriate times. He's the type of person who, when standing in an important meeting, will lean over to the person standing next to him and whisper a really lame comment or joke, which will then make that person's whole face scrunch up in suppressed laughter. He really gets a kick out of that.

Reid loves to laugh, and he loves anything that will make him laugh. He also loves all small and adorable things, and he can often be found curled up on his bed, wearing nothing but sweatpants or boxers, watching videos of puppies doing adorable things. He's very bad at keeping back any sort of noise, and so you can often tell when he is doing that because there will be a litany of aww's coming straight from his room. He's also very easily startled, because he gets so into whatever he's working on. If it's a new analysis, if it's organizing data or a survey or even reading a magazine article, he will shut out the whole world and everything in it, except for maybe his sister if she's really lucky.

Reid rarely gets angry, and tries to fill both himself and those around him with positive emotions. He's usually the one to be looking on the bright side, saying it could be worse! what if... When he gets pissed off, though, it can get a little scary, because he has few qualms about getting in people's faces. He has the explosive type of anger, not a quiet sort, which is why he's tried so hard to tamp it as far down as he possibly can. In general, Reid is absolutely adorable. He doesn't deal well with compliments, and this man is a full body blusher. He turns bright red very easily, and will groan and laugh and generally be overdramatic about it. He's overdramatic about a lot of things.

Reid likes to complain, but only teasingly. He will complain about weather, about computers not working, but he doesn't expect anyone to take him seriously with it. He loves what he does, and he loves what he studies, and he wouldn't change it for the world. He likes teasing people, and he's not as big as physical contact as you might expect. He does like to nudge people, though, and he gives excellent bear hugs. He's very sweet, and often holds doors for people. He's sharp as a tack, and very observant. He wants to make the world a better place, and he often struggles with feeling like he's done nothing compared to his sister.
---
---
Record

Charles Grayson Reid III was born on July 5th, beating his sister by a couple days. He often pulls that up when talking to her, teasing her about her being his little sister because he is bigger, taller, and has an earlier birthday. When he was born, he almost died. He was born the color of grape juice, bright purple all around with his umbilical cord wrapped around his neck. To this day, he has a terrible fear of being unable to breathe, but that's more because he almost drowned when he was twelve.

Reid was born three years after his sister, and his parents were in graduate school by then. He grew up with birthday parties in the classrooms, going with his father to help with his experiments. He was a happy child, cheerful as could be. He made friends instantly when he started preschool. He followed in his sister's footsteps, reading as much as he could, learning whatever he could. His favorite book was the Silmarillion, and he could be found squinting at the elven words with the too big book on his lap late into the night.

As Reid got older, he audited classes, trying to grow that brain of his. He wanted to fit as much as he possibly could. It was knowledge for the sake of knowledge, and he consumed books as if they were food. He'd always had his mind very set on what he wanted to do, and he's always been a rather steady force. He planned his life out when he was five, and it all worked out pretty well so far. He had a relatively normal teenage life, playing video games and getting good grades and winning over his teachers. He started going by Reid when he was fourteen, where he had been known as Charlie up until then. He was taking classes still when his sister received a job at a place known as Plumeria, and he applied on a whim, which was one of the few detours. It was a mysterious place, but he figured he could help out a little with it.

He got way, way more than he bargained for. He was hired, and he was suddenly thrust into this strange world that he had never expected. He became friends with some of these experiments, and he became infinitely attached to them, because goodness, these were people. He hasn't actually rallied anyone into an escape attempt yet, but he'd likely be the first one to do so. These people deserve better. He doesn't know about Lottie and Guinevere's relationship, but suspects and he knows that his beloved sister is very attached to this particular woman, and does his best to make sure that they get time together. He now spends a lot of his time conducting surveys and gathering data, trying to make life easier and better for those that are forced to reside here.

Actions of Note within Facility: His job, to put it simply, is to figure out how this place works and how we can improve it. He collects data and runs analyses on it, reporting often to the head of this company and to those who Dr. Mason assigns. He is also a known matchmaker, and is definitely the cause of a couple of the other doctors getting together.
Below, you will see one of his many teenage phases. He is sexy and he knows it.