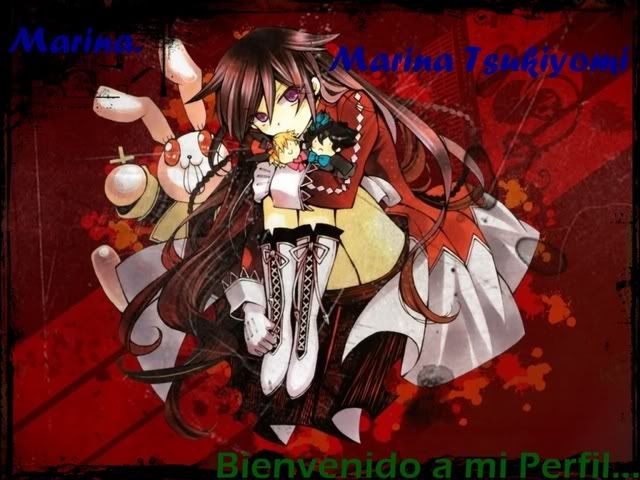 Name: Ruika Asakura Wills
Age: 16
Sexuality: Straight
Role: Anti-Fan
Description: *See picture* Ruika stands a short height of 5 feet and 5 inches and weighs around 110 lbs. Which is rather normal for a child of her stature, her body is petite just as her mother's is thanks to her asian blood. Her scalp is crowned with long hair, black as night and reaching right down to her waist with a few braided parts on each side.
Personality: Cold, ruthless, and a tad bit sarcastic as the best ways to describe Ruika. She hates music to a degree she blames it for being the bridge that led to her mother meeting her step father. She's boyish, as well as a daredevil who's not afraid to test her 'limits' as they call them. Although the young girl barely anyone, she still has that loyalty streak to depend anyone she calls friend.
Likes:
*Painting
*Hacking
*Skateboarding
*Reading
*Soccer
*Karate
*Kendo
*Her life back in Japan
Dislikes:
*Music
*Singing dolls
*parents
*Anything that has to do with music
*Girly clothes
Fears: Her step father replacing her father permanently
Power: Fire
Crush: TBA
History: Born and raised in the city of Japan, life started good for Ruika. Her parents both had jobs to support themselves. Her mother worked as an executive in some foreign company based in Tokyo while her father was in the navy. They lived in a modest house, in a small subdivision in Shinjuku Japan. She went to school, had friends, played the piano and learned the guitar from her father.
She and her father were close, almost like father and son, except she was indeed female. Every time her father was home, they would make plans to camp in some wilderness, or go some go to some zoo. Or just plain chill out with in a ramen shop, life was good to her. But that soon ended when the ship her father was on collided with a submarine in the middle of the sea. No one was saved, every one died/drown in the currents. Ruika was heartbroken when she found out. They didn't even have a body to bury… it felt like life just tumbled down on the young child. Her mother grew depressed, eventually quitting her job after stating she found her soul in music.
It was through that, just a few months after her father's death her mother began dating an American she met at a bar she worked at. The young girl was outraged, that sparked an argument between mother and child. She couldn't believe her mother dared replace her father. After a few words she left, banging the door loudly at her wake. She stayed at her grandparents before her mother came and apologized, dragging along her new boyfriend, bad idea.
It was there she stated she wanted to live with her grandparents. But her mother wouldn't have it. In the end she had to go home with them. Her mother's boyfriend tried to be close to child, but Ruika refused to let him. She refused to let someone replace her father. Even now as they left Japan she still has bitter hatred towards her parents… the day before she was kidnapped, her mother bought her a ticket to back home to Japan, hoping a year there would cool the child off.