Age: 17
Gender: Male
Appearance: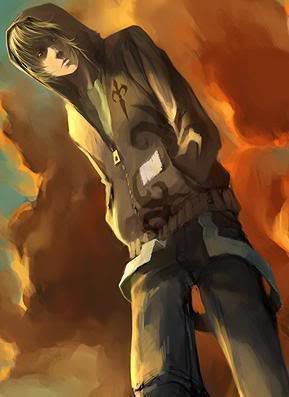 Clothing:Zip-up hoodies, t-shirts, jeans, fingerless gloves
Likes: any and all Pokemon
Dislikes: Mean trainers, Pokemon killers
Personality: While quiet and distant, is kind hearted and cares for his Pokemon. Doesn't like keeping his pokemon in poke-balls, and lets them out as often as possible. Will help any pokemon that is hurt, disowned, or forgotten.
Background: Grew up near the edge of town, never really getting many visitors, but he preferred it this way. He saw how cruel other kids were to pokemon, and wanted nothing to do with it. The weedle he has, he saved from some bullies kicking it around. After saving it, he decided to try to release it back into the wild, but it followed him home, and so he decided to keep it
Weedle: A standard Weedle, is generally protective of Firefox. Skills: Poison Sting, String Shot, Horn Attack,
Vulpix: Is a small Vulpix, which is call Firefox (pun intended). Just hatched from an egg, is very shy and timid towards other pokemon and people. Skills: Tackle, Flame Thrower, Tail Whip
Krabby: Slightly larger than normal, has a blue upper half and claws. Is very calm when outside of battle. Skills: Water Gun, Pinch, Bubble Beam