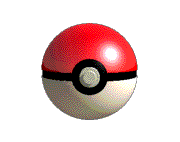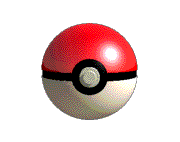 Legendary Pokemon are known to be the strongest and most elusive bunch for Trainers around the world. To befriend one - to even encounter one - is not something you'd hear being talked about in a Pokemon Center. They are the rarest Pokemon in all the land, and so, people hadn't expected what happened when the first sun of the new year rose.
A new island, set the farthest south from the regions, arose overnight. The island was completely barren, save for stone sculptures of five Legendary Pokemon: Entei, Rayquaza, Lugia, Regice, and Dialga. It was a homeless old man who approached Prof. Oak and told him of the story: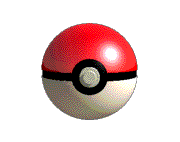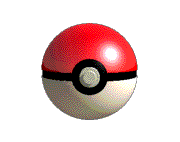 In the beginning, Arceus created the Legendary Pokemon. But all was not good. The Legendary Pokemon fought amongst themselves to see who was the strongest. Arceus didn't approve of their childish behavior, and created the different regions to contain them. But still, the fights raged on. So, Arceus came upon them and spoke, 'I offer you a challenge. Fight me, and the winner shall be crowned the greatest.' And so the battle begun, but none of the Legendaries were strong enough to overpower Arceus. Not only did they lose, but the battle took up all their energy, giving them no other choice but to lie still in rest for a hundred years.

As the war continued, the Legendary Pokemon noticed that their powers began to drain more and more. This would not do if they would defeat Arceus. So Arceus came upon them and spoke, 'You may only challenge me on the last sunset of every five hundred years.' And so, the time was set, allowing the Legendaries to further hone their strengths before they attempted to fight Arceus again.

As the battles raged on, the Legendaries began to speak to one another and say, 'We are not able to defeat Arceus on our own. But I will not work together with you.' So Arceus came upon them and spoke, 'Choose a human Trainer to represent you in a series of battles. They will

be your Gladiator. Their skills will be put to the test as they begin a journey towards my home. Only the first five Gladiators will have the right to challenge me. You will guide your Gladiators during their journey, giving them strength and wisdom, or forsake your chance upon my throne.' And the Legendary Pokemon agreed.

Many thousand of years have passed since then, and some of the Legendary Pokemon have found peace. The tradition continues, though, for no one has managed to defeat Arceus. Now, with the rising of Asmax, Arceus' home, it is time once again for the Gladiators to be chosen.

Will it be you?
---
Kyrie Valentine
| Unova |
Uxie
|
bittersweetsymphoniaAiden Russell
| Johto |
Victini
|
CutUpTakuya Okumura
| Johto |
Darkrai
|
xxMCxMIKEYxxValeria Devine
| Hoenn |
Lugia
|
afreerobinMaeve Altruana
| Kanto |
Mewtwo
|
BurningDarkHeath Brooks
| Kalos | Spheal |
Articuno
|
CutUpSayuri Akiyama
| Sinnoh | Treecko |
Shaymin
|
ThedoctoscompanionKeon Hunter
| Sinnoh | Misdreavus |
Yveltal
|
bittersweetsymphonia
---
To be chosen as a Gladiator, the human Trainer must possess a special skill or characteristic that he/she shares with the Legendary.
Once chosen as a Gladiator, the human Trainer cannot refuse. He must also abandon all his current Pokemon to begin anew. Any current journey must be put on hold. The Tournament must be prioritized. Failure to do so would cost dire consequences.
Gladiators must first prove themselves through certain trials: creating and perfecting their team, gathering five stones by defeating Arceus' chosen Pokemon Guards, defeating three other Gladiators in a formal battle.
The Gladiators must begin at the Asmax, before they journey out into any region of their choosing and attempt to create a powerful enough team. Every region has an Arceus Guard, holding pieces of Arceus' special stones. Once the Gladiator has taken a stone, he may continue on to a different region. Every time a Gladiator wishes to move to another region, he must defeat a Guard.
Formal battles consist of using only a team of six Pokemon.
Once a Gladiator defeats Arceus, he grants his Legendary the right to the title of Pokemon God. He also receives the fulfillment of one wish.
The Gladiator may only call upon the aid of his/her Legendary during a formal battle. This privilege can only be used three times. If the Gladiator finds that he is losing the formal battle after having called upon their Legendary three times prior, they must forge on using only their skills or lose.
---
The basic ones.
Please reserve first in the OOC chat by stating which Pokemon type you like the best. This is a first come first serve rp.
Please use only drawing/anime fcs.
When reserving, tell me who your character's Legendary is and why was he/she chosen. I have to approve this first before your reserve counts.
I'm not looking for a specific style of cs, but I will want to see the following: starter Pokemon (after they've been chosen as Gladiators), region where they came from, and backstory.
A lot of this is still a work in progress, so don't be afraid to come up to me with suggestions.
If more rules come to mind, I'll add them here.
15 posts here • Page 1 of 1
15 posts here • Page 1 of 1
Arcs are bundles of posts that you can organize on your own. They're useful for telling a story that might span long periods of time or space.
There are no arcs in this roleplay.
There are no quests in this roleplay.
Here's the current leaderboard.
There are no groups in this roleplay!
Welcome home, Promethean. Here, you can manage your universe.
Arcs are bundles of posts from any location, allowing you to easily capture sub-plots which might be spread out across multiple locations.
You can create Quests with various rewards, encouraging your players to engage with specific plot lines.
Settings are the backdrop for the characters in your universe, giving meaning and context to their existence. By creating a number of well-written locations, you can organize your universe into areas and regions.
Navigation
While not required, locations can be organized onto a map. More information soon!
There are no groups in this roleplay!
By creating Collectibles, you can reward your players with unique items that accentuate their character sheets.
Once an Item has been created, it can be spawned in the IC using /spawn Item Name (case-sensitive, as usual) — this can be followed with /take Item Name to retrieve the item into the current character's inventory.
Give your Universe life by adding a Mob, which are auto-replenishing NPCs your players can interact with. Useful for some quick hack-and-slash fun!
Mobs can be automated spawns, like rats and bats, or full-on NPCs complete with conversation menus. Use them to enhance your player experience!
Current Mobs
No mobs have been created yet.
Locations where Mobs and Items might appear.
You can schedule events for your players to create notifications and schedule times for everyone to plan around.
Add and remove other people from your Universe.
Orphanage
By marking a character as abandoned, you can offer them to your players as pre-made character sheets.
"Bite off more than you can chew, then chew it. Plan more than you can do, then do it."
The Forge
Use your INK to craft new artifacts in PokeGladiators. Once created, Items cannot be changed, but they can be bought and sold in the marketplace.
Notable Items
No items have been created yet!
The Market
Buy, sell, and even craft your own items in this universe.
Market Data

Market conditions are unknown. Use caution when trading.

Quick Buy (Items Most Recently Listed for Sale)
None
The region of Unova
The region of Kalos
The region of Sinnoh
The region of Hoenn.
The region of Kanto
The region of Johto
Discussions
Most recent OOC posts in PokeGladiators