---
---
Name:
Valeria Devine
Age:
16
Sex:
Female
Role
Lugia's Gladiator
---
---
Height:
5'4
Weight:
98lbs
Hair Color:
White
Eye Color
Golden, sometime redish.
Others:
---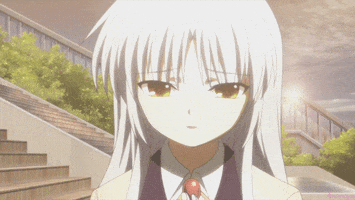 ---
Personality:
Valeria is a very quiet and soft spoken girl. Many times she
tries
to speak up, only to be ignored. The only time Val is spoken about is when her parents are involved. Many people refer to her as
The Ghost
as she is never seen. It only took a few years to her to grow used to this and soon enough she enjoyed being hidden from the world. It was much better then being seen as someone to live up to her parents.
Many people think Valeria is a pushover since she is always so quiet. But that couldn't be farther from the truth. Given the chance Val can talk anyone down with calm words and logic.
Strengths:
Level Headed
Strong Willed
Photographic Memory
Weakness:
Physical Weak
Over Shadowed
Quiet
Like:
Ghosts Types
Flying Types
Swimming
Fears:
Valeria has a big fear of being trapped underground. Even a small room with no known exit will make her panic.
---
---
History
Her whole life Valeria had been expected to be as great-no, greater then her parents. By the age of 18 her mother had become a great coordinater and was known throughout Honnen. At just 16 her father had beaten almost every gym. Val truly had a lot to live up to.
Unfortunately Valeria just never had the want to follow in her parents footsteps. She did love Pokémon just as much as them, but performing or fighting with them was just never her style. It wasnt like she was against fighting with Pokémon, no Val just never felt the need to do it. And to her as long as you don't force your Pokémon to fight anyone can do it.
At ten Val found what she truly wanted to to.
Play.
The piano stole her heart from the first time she played it. And much to her parents dismay she still plays it six years later.
Valeria has always been the kind of girl to not have friends. When she was younger Val would attempt to talk to someone but wither it was her weridly white hair or the fact her parents were so famous they all avoided her.
The only time Val would ever be noticed is when her neighbors picked fights. Both family's had boys of the same age that hated each other. They were easily rivals. Many days they would picks fights and the only one who could stop them was Valeria. Neither of them saw Val as a friend but they feared her greatly. Despite calling herself a pacifist Valeria has quite the scary face.
So for sixteen years Val grew as both a loner and disappointment. Most days she stayed locked away in her familys basement just playing. Hour after hour she would play and get lost in the music. It wasn't until she stopped playing one day she Val realize that she was not alone in the basement.
Lugia floated behind her and without a sound escaping the two of them Valeria knew what she was chosen for. Not bothering, for there was no need she left that moment with Lugia. None would notice she was gone for a while. And none would worry.
Atop Lugia's back they soared until night were they stopped under a larger tree. Settling in the for night Val was almost alseep when she heard a tiny cry. An Abra, much smaller then normal crawled out of the bushes. He and Lugia seemed to have a silent conversation and soon enough the newly dubbed Al was curled up next to Valeria and Lugia.
Although Val wasn't overly fond of fighting she knew she couldn't deny this. And snuggled between there two Pokémon Valeria had never felt more welcome.
Still, she missed her piano.
---
Team
Legendary:
Lugia
Starter:
Abra
---
---
Color
Purple
---