Name: Serah Murphy
Starter: Stunfisk, named "Louie"
Personality: Serah is rather lax about everything. She'd enjoy spending an afternoon sitting around with a few people she likes over anything else in the world. She loves to have fun, and has a soft spot for children. She is a bit tomboy-ish in the sense that she doesn't mind getting dirty, or rough-housing. Her speech is not the most "lady-like" either. She is very protective of anyone she deems worthy to be in her "family," which is really just the people she calls friends. On the topic of friends, she's not very quick to trust. But she does put faith in her friends, and will often believe in her friends' judgments and decisions. She also offers advice, but is usually either very cryptic or very personal.
Serah is very spacey. She stares off at nothing in particular often. She can be slow to respond to people and often can give off a vibe similar to one high on weed. Though she is not, assured. She is very fond of lighthouses as well (explained in history).
History: Unlike a lot of children in Unova, Serah never got to go on her Pokémon journey when she turned ten. This is because living in a poor family in Driftveil City, her parents didn't have the cash to let her travel to Nuvema Town safely. Her mother working in the market selling herbs and father cleaning the gym for a living, money was never something that they had. Serah was always naturally calm and level-headed, though. Her mother says it has to be genetic somewhere. Serah, instead of complaining about her lack of money and Pokémon, found other outlets. She made some friends and they often hung out in the lighthouse across from the gym.
Her mother and father put what money that didn't go to food into lotto tickets. Serah always thought that this was stupid, but never said a word about it. Especially when they actually won a few thousand Poké off of it. But then they went and gambled it off again. Serah didn't like it, especially since they were gone for a week. But they returned with happy faces. They had earned a fortune. Well, enough to move to a small house in this new region they'd had their eyes set on. Always being a go-with-the-flow kind of girl, Serah said goodbye to her friends. And she said goodbye to her lighthouse. They were off to Hasonii.
Again, she grew bored upon arriving. A week of nothing getting done, nothing happening. So she requested from her parents that she be allowed to start a Pokemon journey. Having already told her no once, they couldn't find it in them to say no again. With what remaining funds they had leftover from the gambling wins, they got her a coach to the professor's lab to get a starter and to get started. Along her journey, she accidentally stepped on a Stunfisk. Much to her dismay, and anyone else who'd ever stepped on a Stunfisk, she received a powerful electric shock. But rather than being angry, Serah thought he was a cool little guy. She gave him a name and started to head back, but the Stunfisk followed her. Not one to turn him down, she smiled and happily welcomed the little guy along on her journey. She later bought a Pokéball for him once she arrived in the Professor's town. Now she is to arrive and meet the professor.
Appearance: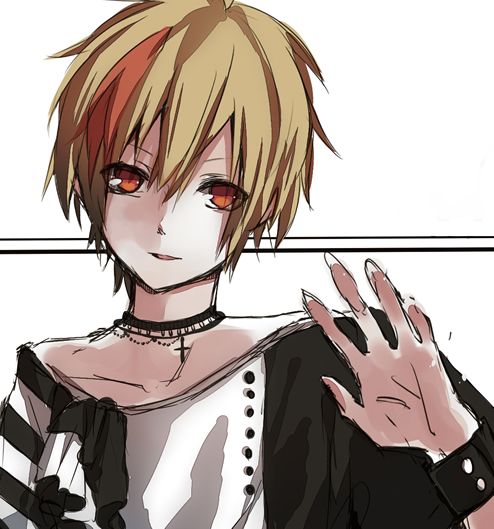 CURRENT PARTY:
-Louie the Stunfisk. Gender: Male. Level: 7. Ability: Static. Nature: Quiet.
-MOVES: Bide, Tackle, Water Gun, Flail.