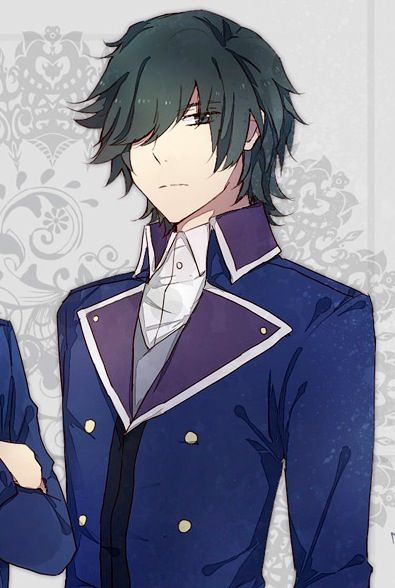 Name-
Akita Lee Red
Nickname-
Aki, Red
Gender-
Male
Age-
20
Hometown-
Lavaridge Town, Hoenn (Born), Mistralton City, Unova (Raised)
Current Residence-
Aki usually lives in Castelia City, though he has residences in Ever Grande, Snowpoint, and Undella Bay as well.
Current Position-
Grand Champion of the Unova Region
Basic Appearance:
 Akita has medium-length soft black hair, that reaches just past his neck and is sometimes messily combed back, and other times brushed sideways across his forehead. He has a fair complexion, lightly tanned skin and is medium height leaning on the taller side, with a strong, slim build. 
Style:
Aki is a bit of a fashion guru, and he loves to dress up. He is often seen wearing designer suits and vests, with expensive watches and rings. More privately, when he's by himself or with friends, he'll throw on a simple cardigan or V-neck tee.
Likes:
Acting
Tea (The more rare and exotic, the better)
Beautiful views and scenery 
Music
Cool weather
His Pokemon
Spicy food
Dislikes:
Mean-spirited people
Letting things go to waste
Bad actors
Weapons
Humid weather
Sweet food
Personality:
 Aki is level-headed and fun loving, always seeking to try new things and meet new people. He is very kind, and treats everyone with respect, unless they've proved they don't deserve it. He is a bit hot headed, however, and isn't afraid to speak up for himself, or others. He's also very philanthropic, and never misses a chance to to charity work.
History-
Aki was born in Lavaridge town, in the Hoenn region, but moved with his mother and father to the Unova region when he was very young. Shortly after they moved, his younger sister was born, and the family settled down and bought a house in Mistralton city, where Akita was home schooled by his mother, a Pokemon professor. Akita Started his Pokemon journey when he was fourteen, after being deemed ready by his father, who is a retired gym leader. After he caught his first couple Pokemon, he began being recognized for his battle skill, and strategy, and after claiming his first few gym badges, he became widely noted as an up-and-coming prodigy. He continued on his journey, claiming all of Unova's gym badges, and eventually he went on to challenge the region's Pokemon league. He fought hard, and defeated the Four Elite trainers, but ultimately failed at the hands of the champion. He fell into depression, moving back to Mistralton, but his fire was reignited when he was given the opportunity to take over Mistralton's gym from it's aging gym leader. 
After a couple years of being a gym leader, he decided it was time, and once again challenged the Unova league, this time, coming out victorious, and being crowned the region's new champion. He has since taken up acting, appearing in several blockbuster movies, with talents such as Brycen, Elesa and Angelique. He has become a celebrity, and is currently trying to balance his work, personal life, and Pokemon.
Starter Pokémon:
- Petilil 
Team on Hand:
(Upon arrival)
Name ~
Species and Type ~Gender ~Ability ~Nature ~ History ~Moves ~
PC contained Pokémon (Not Main Party):
Name ~Species and Type ~Gender ~Ability ~Nature ~ History ~Moves ~
Equipment and Personal Items:
Satchel
Notepad
Pepper Spray
A couple of books
XTransceiver  
Mints (You never know ;D)
A change of clothes

Wallet containing 18,976
On Person