Name:
Collin Park.
Age:
20.
Description:
Collin has medium lengthed, somewhat long black hair that is somewhat messy but for the most part well maintained. He wears a mixture of earthy or dark toned colors for the outer layer of his clothing along with more brighter clothes within the inner layers of his clothing. He needs glasses due to his poor vision but at times he finds it hard to bring himself to wearing them, getting a slight bit angry at the thought that it seems stereotypical for a scientific researcher to be wearing glasses. He's also rather reluctant to wear his glasses because it accentuates his pale pink colored eyes. The color of his eyes were the result of some latent mutation that he inherited somewhere along his ancestry. He's quite curious to find the root to where his eye color was derived from, noting that it's probable the mutation also has some correlation to his poor eye sight.
Personality:
Collin is quite the laid back person. He enjoys going through things with a calm attitude because he isn't one to really enjoy conflicts, and would rather avoid them if he were able to. He enjoys the outdoors and relaxing in a nice cool breeze very much, finding it quite peaceful. However, just because he's laid back doesn't mean he isn't enthusiastic and easily excited when it comes to the things he's passionate about, namely, science. Collin is generally motivated to continue living life due to all of the opportunities for scientific endeavors that lie around him in the world of Pokemon. Once you get Collin started on what he's curious about, and what his latest findings are, it'll be pretty hard to get him to stop.
Collin is an ambitious guy, starting to research the history of Pokemon and the world around him at a young age, and hypothesizing and wondering about the Pokemon that inhabit the earth alongside it. He's quite inquisitive and curious, and he isn't one to accept something as the truth until he finds out for himself, or if it's proved with enough factual information. He's a person who's eager to do many things, but at the same time a slight bit inhibited when it comes to the thought of testing on Pokemon, due to the possibly unethical nature of tests if they get out of hand, due to the fact that Pokemon can't directly be consensual to research experiments done on them.
Around new people Collin is somewhat quiet, even verging on shy at times and lacking confidence. But once Collin grows to know someone his more exuberant personality is made apparent. He is very thankful to those who help him, and won't forget those who do. Collin can easily become great friends with someone if they have common interests, or at least have the capacity to listen to what he says when he goes off talking about science. All in all, Collin is still somewhat young, so though he may be intelligent, he still exhibits traits that go along with being youthful.
Starting Pokemon and Personalities:
Snorunt (Curie)-[Female] Level 20
Collin caught his Snorunt early on in his journey. Ever since he caught him, Snorunt has been an endearing member of his party, assisting him in his research by handing materials he needs, gathering them, finding things, and many other things. However Curie is quite clumsy, falling and tripping about at many moments in time.
Kadabra (Darwin)-[Male] Level 25
Kadabra was Collin's first Pokemon, having been given to him as an Abra once Collin was old enough. Even before that Collin and Darwin had grown close together, living in the same area and growing together. Due to this Darwin is rather protective of Collin, hoping to protect him as best as possible. Kadabra is quite calm and generally is the type to sit in silence and watch as others have fun.
Clefairy (Dopamine)-[Female] Level 20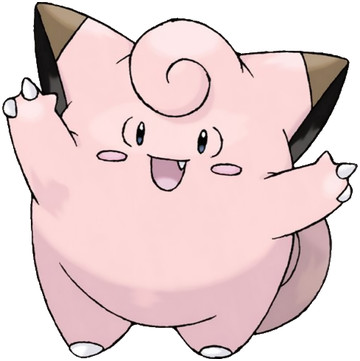 Collin caught Clefairy after his other two Pokemon as a Cleffy. He had heard about the Pokemon before but had slight difficulty managing to catch it due to the rareness of its evolutionary chain. However once he did he was drawn to her enthusiastic and super happy personality, enjoying it greatly. Though as a Cleffy she was a bit hyper, she matured once she evolved. Her and Collin have quite the close bond.
History:
Collin wasn't really born into the most well off family. They were rather financially due to the fact that both of his parents, as researchers, weren't getting a good enough funding for their research. However, due to his parents being researchers he had access to many documents, books, and equipment to get himself extremely encouraged to be a scientific researcher. Collin soon aspired to be one, finding science to be extremely wonderful and amazing. He dedicated hours to reading, and more hours to exploring his surroundings and observing his parents Pokemon.
When he finally became old enough to be a trainer he jumped to the occasion, setting off on his journey near immediately. He managed to get money through doing interesting research for new trainers, providing them with tips and things such as that, he generally stayed away from battling, not confident in his skills. However, wanting to level up his Pokemon he began battling and was somewhat adequate at it.
At the moment, he's taking advantage of his situation and is studying the effects of stones on Pokemon and their evolutionary cycle, and studying the incongruities between how different Pokemon evolve, though he does have other things he's curious about.