Nakumara Koken
---
---
|Age|
20
|Description|
Nakumara has stormy gray, silvery eyes that always seem to show kindness and compassion. She is of a tall stature, with a lean, willowy build. Her skin is pale and soft to the touch. Her hair is dark and long, and reaches just below her waist. She enjoys wearing sneakers, sweat shirts, scarves and jeans.
|Personality|
People describe Naku as an air head. She's sweet and kind and friendly, and isn't all too wise. Despite her not-very-intelligent attitude, she's actually quite smart. She's got plenty of street and wilderness smarts. She knows how to use herbs and she's a good battler. Those who know her know that she's generous and sweet through and through, and loves Pokémon more than anything else. She'd give her life for any and every Pokémon if she could. Naku is actually extremely shy when it comes to meeting new people. She gets nervous easily and tends to hide from strangers.
|Starting Pokémon and Personalities|
Shockstep (male)
Shockstep is Naku's partner. He loves Naku, and would do anything for her. He's brave and compassionate, and enjoys staying out of his pokeball to walk with Naku.
Inferno (female)
Inferno, also known as 'ferno, is Naku's second pokemon. She has a similar personality to Naku. She's sweet and generous, but can be very protective of her trainer. She gets along well with Draco.
Draco (male)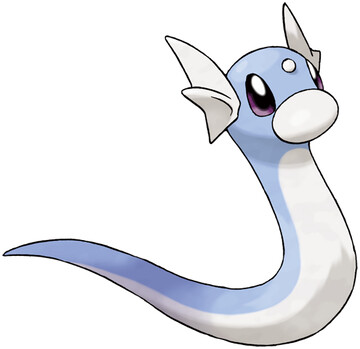 Draco is Naku's newest pokemon. He is rather rambunctious, and it always running around challenging any pokemon it meets. It even comes out of its pokeball even when Naku doesn't need him to.
|History|
Naku refuses to tell others of her past. Mostly because its supposed to be a secret. You see, Naku is actually the first born child of a world renown pokemon doctor and a famous pokemon breeder. Her mother, Kiyo Okazaki, is the breeder in the family. She owns her own famous breeding farm right outside of Celadon City. Her father, Natsuo Okazaki, helped work to discover cures for many different pokemon diseases, including pokerus.
Ever since Naku was little, everyone expected so much of her considering who her parents were. This made Naku rather shy when she was little, considering there were always strangers in her home to see her mother or her father. As Naku grew, she gained more interest in pokemon battles, opposed to breeding and care taking. When Naku was 15, her mother gave her Shockstep as a birthday present. Naku and the little Electrike grew closer and more powerful, but no one noticed. Then Naku realized, no matter how hard or how long she tried, she would always be stuck in her parents' shadows. Not to mention she has a super-intelligent 15 year old sister who is working to become a scientist.
Around the age of 19, Naku was fed up with it. So she left. She just walked out one night, leaving her parents a note. Her parents, of course, were shocked that their quiet, kind daughter would so something this dangerous and spontaneous. Its been about six months since then. Naku has contacted her parents plenty of times, and they agreed to let her continue on her journey with a different last name. Naku even dyed her hair, which used to be a honey brown mixture between her mom's dark hair and her dad's blonde hair.
Naku will protect this secret with her life if she has to.