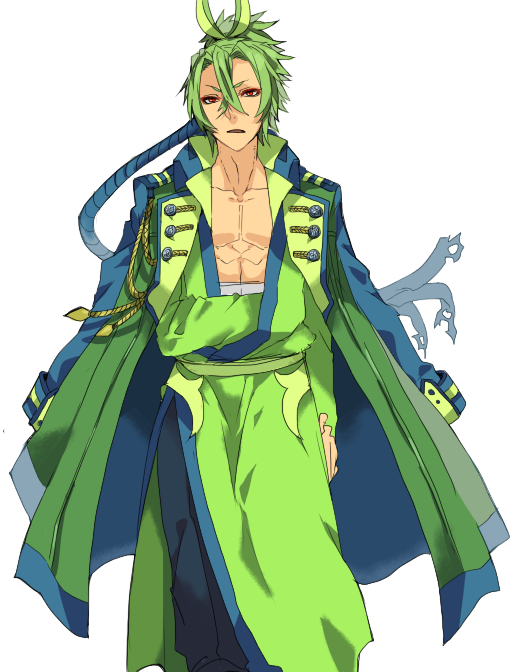 "The only reason I am enduring your presence is because Leader decided so!"
FullName
Lysandre
Age
19
Gender
Male
Species
Serperior
Moves
Leaf Blade, Leaf Storm, Giga Drain, Dragon Tail
Themesong
Devil May Cry Theme Song
Other
He is a tsundere.
Potential Interest
None yet
Personality
Lysandre's pride and ego knows no bounds and he is considered prideful even for a Serperior. However he is also rather dishonest and most of times tries to hide his true feelings, in order to maintain his pride. Only person Lysandre listens to is Leader of the tribe - Kuroyami since she was the one who took care of him while Lysandre was still a Snivy. Although openly he listens only to Kuroyami, Lysandre will try to help people he respects, but he will usually lie about helping them and say it was just a coincidence. Basically this serperior is tsundere with giant tsun and won't shoe his true caring nature to anyone, but Kuroyami.
Brief History
Lysandre has been living on his own for as long as he can remember, so he doesn't know his parents or what happened to them. Lysandre just assumed that they abandoned him, but there is no proof to support that fact. While still being a snivy, he struggled to survive as small and unevolved gijinkas often are picked on by others. But one day a zorua helped Lysandre and offered him, her protection. At first Lysandre refused, however after that zoroa saved him for the second time, he agreed to go with her.
Ever since then Lysandre has been loyal to Kuroyami who saved troublemaker from dangers many times in future. However he was angry when after evolving in Zoroark Kuroyami started to gather more gijinkas together and formed a village. Many of gijinkas she saved were the ones that once picked on Lysandre. In order to spite Kuroyami he refused to talk to her and anyone else and trained to become more powerful. Unfortunately, no matter how hard Lysandre trained, he could never evolve into serperior for some reason.
That was until one day a powerful Mienshao attacked Kuroyami and tried to kill her in order to obtain leader's position in tribe. Lysandre still deeply caring about his savior fought the Mienshao in order to protect her, but he was not strong enough. However seeing Kuroyami about to be killed, gave Lysandre enough determination to finally evolve and protect her. Ever since then Lysandre has become main warrior of the tribe and always remains close to Kuroyami in order to protect her from any intruders.
<----- Lysander as Servine