Alicia "Alice" Bennett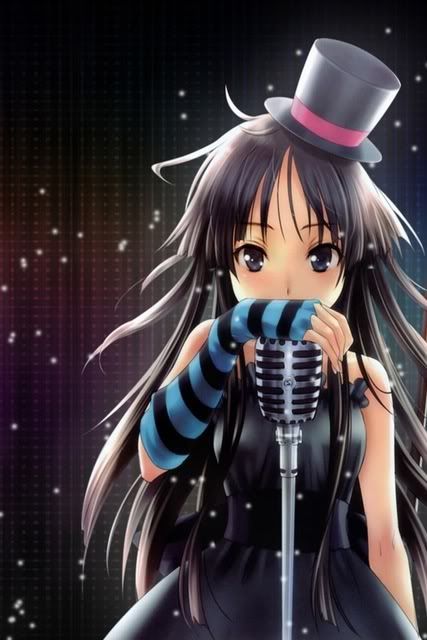 Age:
14
Region of Orgin:
Sinnoh
Hometown:
Sunnyshore City
Favorite Type of Pokemon:
Flying, Psychic, Normal
Appearance:
Alice is rather short. Standing at only 5'1", she is a petite girl with long, long black hair and dark purple eyes. A picky eater, Alice rarely eats all her food. Although not particularly strong, Alice is very energetic. She has most of her strength in her legs - her arms boast almost no strength at all. Nonetheless, Alice is a very good runner, capable of outsprinting those taller than her. A quite useful ability, considering how much she runs away from a wild Pokemon battle. She usually wears a little black dress and a pair of black and blue stripped fingerless gloves. Sometimes, a little hat is tipped on her head. She wears black Converse on the bottom half, as well as blue and black stripped knee high socks.
Alice possesses a messenger bag that she keeps all her items in. Her Pokemon are usually clipped to key chains hanging off her bag.
Height:
5'1"
Weight:
97 lbs.
Reason for being in this tournament:
She was traveling in the area anyway, so she thought, why not? She didn't want to go home to Sunnyshore quite yet and well, this would be interesting.
Legendary of Choice:
Shaymin
Personality:
Almost...shy at times, Alice is rambunctious and very energetic around her friends. She makes friends easily - after she talks to them first. Easily excited, Alice is also very easily distracted. She can be talking to someone, and then be distracted by something shiny, and then manage to get back on topic. She digresses a lot from the conversation, but she's a happy person. It's quite difficult to get Alice down. Determined and strong-minded, Alice holds true to herself. She knows she's entitled to her own opinions and she will never give that up. She doesn't take losing very easily, and she knows how to gauge battles.
If she can handle it, she'll step forward and take the challenge. If she knows she's going to lose, well, why start the battle in the first place? However, if there is any chance that she might win, Alice will take it.
Also rather impatient, she sometimes has no time for wild Pokemon battles. Nonetheless, if it's a Pokemon she has never met, or has always captured, she will always stay and battle.
Likes:
- Writing in her notebook
- Taking pictures of Pokemon
- Winning
- Singing
Dislikes:
- Losing
- Having too many people taller than her around
- Being underground
- Her hair getting knotted like it does every morning
Fears:
Fire: Not Fire Pokemon, but being too close to a massive fire or something of the sort. When she was young, she was burned quite badly in a car accident. She still has scars on her legs and her back.
History:
Alice grew up with the mentorship of Volkner, the Sunnyshore gym leader. Possessing a childish crush on the handsome Electric gym leader, Alice learned everything from a young age. Her first Pokemon, in fact, was a Shinx, nicknamed Volt. Alice and Volt were inseparable. She received the Shinx when she was eight, after proving to Volkner that she could battle almost as well as anybody twice her age.
But she couldn't start her journey until she was ten, because her parents wouldn't let her. But because of that, on her tenth birthday, Alice leaped out of bed and ran out the door, Volt following on her heels. Almost unprepared for what lay ahead, the first wild Pokemon she encountered outside of Sunnyshore was a very angry Mareep. The Electric Sheep did not appreciate being woken up from its nap and tried to ram her.
Volt managed to stop the Mareep with a well-placed Scratch. It seemed to happen a lot to Alice. She'd encounter angry Pokemon, Volt would save her, and then if there was enough Pokeballs or if Alice wanted to catch the Pokemon, a capsule would be thrown. She traveled with Volt, always outside of his Pokeball, and her host of other Pokemon. She has used several boxes in her PC, and is always searching for more. She beat the Elite Four of Sinnoh with her best team.
After that, Alice considered just heading straight home. But then she heard about the tournament. Leaving Volt, now a Luxray, behind, she headed off on another journey, where another Pokemon would become her starter. And where she could just start anew.