Name:
Rin
Code Name:
000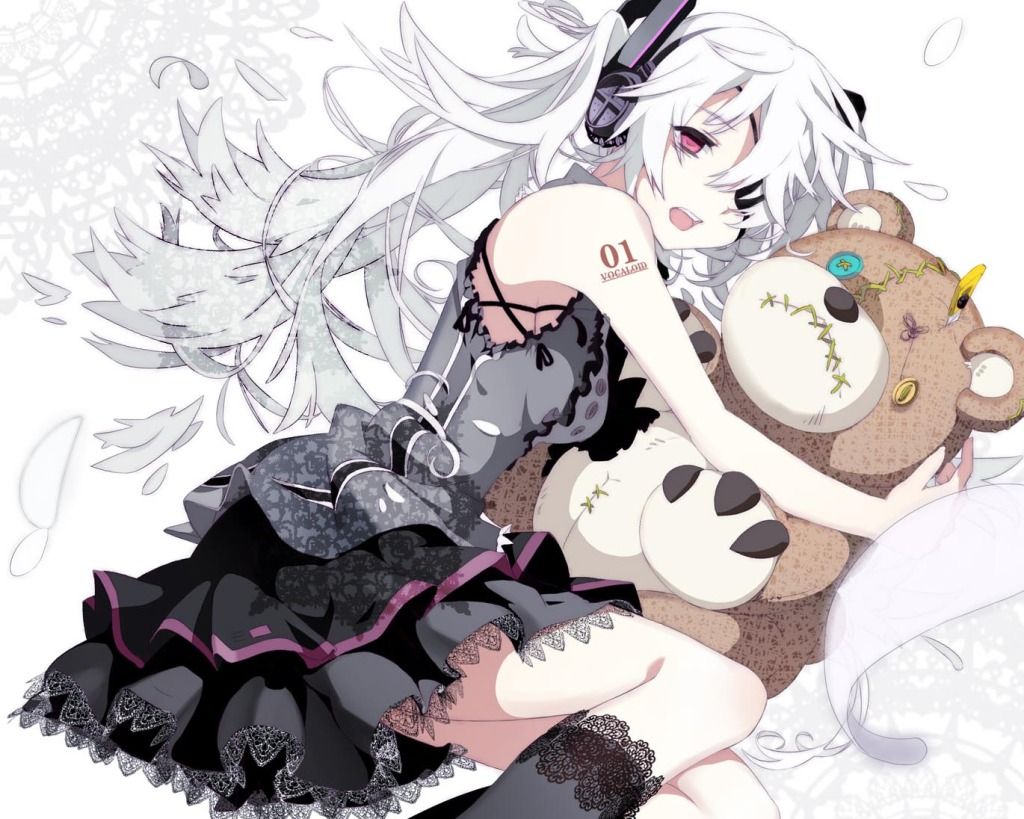 Personality:
Rin has two sides of her. The normal one and the crazy one. Her normal side is seen mostly in public and she acts like she is a normal trainer. Though when she is in the lab, or alone with her lab partners, she goes a bit coo-coo. She also has an obsession with toys and considers her test subjects as toys. Sometimes her lab partners as well. But honestly she means no harm, she actually is quiet mental from her own past. She doesnt know what she is doing and does it without an conscious.
Gear/Equipment:
+Her doll
+Daggers
+Head Phones
Goals:
???
Pokemon on their party and their move lists:
Banette
She was given this as a slap in the face, but instead she took it gratefully.
Ability:
Nature:
Item:
+ Shadow Ball
+ Grudge
+ Protect
+ Hyper Beam [she keeps this move a secret]
+ Toxic
Zoroak
She had Zoruak for awhile, but as an egg. It was taken from his mother and was given to her to care for. The mother died and so the scientist deemed it existence weak and useless, so the zorua was left in her hands
Ability: Illusion
Nature: Calm
Item: Dread Plate
+ Focus Blast
+ Shadow Claw
+ Night Daze
+ U-Turn
+ Flame Thrower
Hydreigon
She found this one in the lab, its DNA was sampled and wasent considered strong enough to use. So they just threw her away, so feeling a connection between her and the pokemon, she took it in.
Ability: Levitate
Nature: Rash
Item: Expert Belt
- Draco Meteor
- Earth Quake
- Surf
- Fire Blast
- Dark Pulse
Shadow Lugia
She earned this pokemon in the lab. Steeling it as a hatchling and believed it to be her own. They both were experimented on at birth but was still considered a fail. This is one of her most cherished pokemon.
HP: 417/417
Ability: Multiscale and Pressure
Nature: Mild
Item: Dread Plate
+ Shadow Down [Screech]
+ Shadow Shed [Earthquake]
+ Shadow Storm [Hydro Pump]
+ Shadow Blast [Psycho Boost]
Brief History:
Rin was born and given to a lab. She was going to be a pokebrid, but she was failed. Instead she was given high intelligence and the abilities to fight [like a pokemon], though it was all an accident. Seeing this useful, the lab kept her and took her in as a fellow "scientist". But she was tortured, and her child mind just couldnt take it anymore. Soon she did what she was taught and didnt have any will to fight back. All in all she was nothing but a puppet with a mind of a genius child.
Extra:
+ She owns an eyepatch and wears it. It covers the failed wound of where the scientist wanted her eyes to take the one of a sableye. Of course it didnt work.
+She has a set of headphones to use when she is confused. She says "Get out of my head!" and so she uses the music to block out whatever is "in her head"