You wake up as a pokemon. You open an eye to see sand flieng against your face. You sit up. Youre on a beach. You see a wild pokemon and jump up. You reach for your pockets to grab a pokeball... but they're not there. Infact, you don't even have pockets. Instead you feel fur/scales/feathers/etc. You faint in panick. You wake up again, but instead, inside a clinic. You look over to see the nurse is a wigglytuff.
She greets you and says you fainted on your mission. What mission? She calls you by the name " Charles ". Who the hell is Charles? You state at her with a confused look. " Oh dear, you might have a bit of amnesia." she says. " Umm .. am I dreaming?" you ask her. She looks at you puzzled. " I am not Charles, and I am not a pokemon. " Wigglytuff laughs. " If you weren't a pokemon, how did you arrive in the pokemon world?" " I don't know..." She gives you a glass of water. Then she takes tests on you to see if you have any amnesia. She discovers you don't and you used to be a human. " Oh my!" she stutters. " This has never happened before!" " Is there a way I can get back home?" " Not that I know of." You start to panick. " What do I do?! Where do I stay? Where do I go?! Is this a dream?!" " Ill, tell you what, you can stay here at the center unroll you recover from your faint. Then, you're on your own." " Deal..?" you mummble. She drags you to a corridor. " Here is your bedroom." she states.
You see a meowth sleeping. " Here is James, he cleans the rooms. Huh? Oh hes sleeping on the job... JAMES WAKKKE UPP!" she shrieks. James wakes up surprised. " Get your butt to the next room!" James dashes to the room next door. Then you hop in your bed. You start having nightmares that you'll never go home. Finally, it is morning. A loud bell chimes through the halls that wakes you up. You dash to the lunch hall. They are serving breakfeast. You only take a tiny bit, since you don't really eat pokemon food. Another pokemon sits next to you. He/she and you chat for a while. " Wanna start a team?" he/she asks. You nod your head in confusion. You're tired, so you say yes anyway. The bell suddenly rings again, he/she drags you to the meeting room. A chatot flies to the speaker. Suddenly, he starts rehearsing a stupid song oath. The other pokemon join in. So,you do too. Then, he dismisses us to do missions. You're little friend drags you to the bulliten board. He selects a mission and then you 2 dash outside. This is where your adventure begins.
About
--------------
In pokemon mystery dungeon, you can create groups. This is when you and other pokemon team up and create a squad. You can team up with other rpers and create groups. Make sure to give your group a name. Also, you level up as you defeat evil and complete missions. But, every newbie stats as a level 1. You can update your status on your character everytime you level up. Also, there are ranks. You earn them throught the rp. A leader has to give you a promotion. False ranks will make you banned from the guardians. Here are all the ranks:
Private
Admiral
General
Commander
Assistant
Leader
--------------
Unfortunatley, some ranks have to be reserved, like the assistant rank. As you see, Chatot is already leader.
Leader:Elemenopee
Assistant 1:
Assistant 2:
Assistant 3:
Now go start your mission!
~Chatot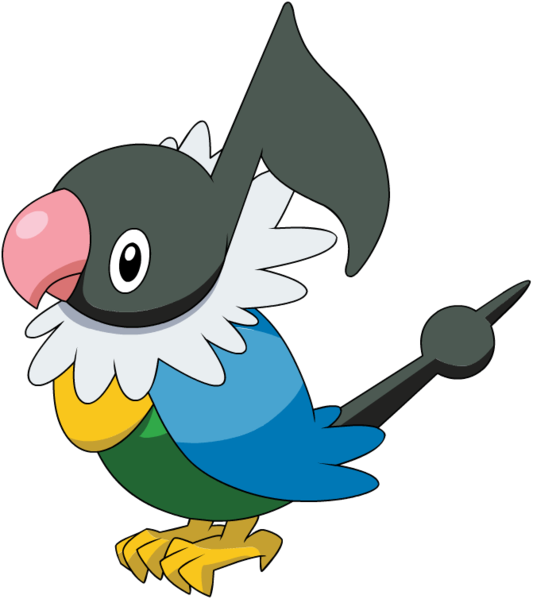 Character Skeleton
------------------------
Nick:
Pokemon:
Level:
Rank: *leave blank if you don't have one yet
Team: * leave blank if not decided yet
Taking place in...
The world that holds the good... and the bad.
Arcs are bundles of posts that you can organize on your own. They're useful for telling a story that might span long periods of time or space.
There are no arcs in this roleplay.
Here's the current leaderboard.
Were small but tough!
Steal from the Weak, give to NO ONE!!!
We receive and deliver mail, missions, and help.
Welcome home, Promethean. Here, you can manage your universe.
Arcs are bundles of posts from any location, allowing you to easily capture sub-plots which might be spread out across multiple locations.
You can create Quests with various rewards, encouraging your players to engage with specific plot lines.
Settings are the backdrop for the characters in your universe, giving meaning and context to their existence. By creating a number of well-written locations, you can organize your universe into areas and regions.
Navigation
While not required, locations can be organized onto a map. More information soon!
By creating Collectibles, you can reward your players with unique items that accentuate their character sheets.
Once an Item has been created, it can be spawned in the IC using /spawn Item Name (case-sensitive, as usual) — this can be followed with /take Item Name to retrieve the item into the current character's inventory.
Give your Universe life by adding a Mob, which are auto-replenishing NPCs your players can interact with. Useful for some quick hack-and-slash fun!
Mobs can be automated spawns, like rats and bats, or full-on NPCs complete with conversation menus. Use them to enhance your player experience!
Current Mobs
No mobs have been created yet.
Locations where Mobs and Items might appear.
You can schedule events for your players to create notifications and schedule times for everyone to plan around.
Add and remove other people from your Universe.
Orphanage
By marking a character as abandoned, you can offer them to your players as pre-made character sheets.
10 sightings
Looda
played by LightANDDark
"Give Looda your money, or Looda will destroy you."
The Forge
Use your INK to craft new artifacts in Pokemon Mystery Dungeon. Once created, Items cannot be changed, but they can be bought and sold in the marketplace.
Notable Items
No items have been created yet!
The Market
Buy, sell, and even craft your own items in this universe.
Market Data

Market conditions are unknown. Use caution when trading.

Quick Buy (Items Most Recently Listed for Sale)
The world that holds the good... and the bad.
Discussions
Topics

Replies
Views

Last post
( Players Needed ) Pokemon Mystery Dungeon
by ElMystery on Tue Apr 16, 2013 7:35 pm


4 Replies
515 Views
Last post by The Ragdoll
on Wed Jul 18, 2018 3:22 am

Pokemon Mystery Dungeon
1

,

2by ElMystery on Sat Mar 30, 2013 9:39 pm


28 Replies
858 Views
Last post by ElMystery
on Wed Apr 03, 2013 11:28 pm

Pelipper Post Office
by ElMystery on Tue Apr 02, 2013 9:58 pm


2 Replies
325 Views
Last post by ElMystery
on Tue Apr 02, 2013 10:05 pm
Most recent OOC posts in Pokemon Mystery Dungeon
There have been no posts in the OOC topic for this roleplay!