---
---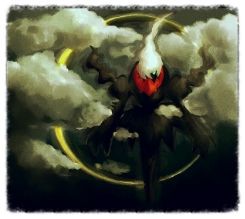 "Books. They are lined up on shelves or stacked on a table. There they are wrapped up in there jackets, lines of neat print on nicely bound pages. They look like such orderly, static things. Then you, the reader come along. You open the book jacket, and it can be like opening the gates to an unknown city, or opening the lid of a treasure chest. You read the first word and you're off on a journey of exploration and discovery. being a writer is no different, the first time you put ink to paper and make something of your own, you are bringing your minds creations to life, giving them air to breath, freeing them of their confinements so others may get lost in their grand tales. The very basic core of a man's living spirit is his passion for adventure. The joy of life comes from our encounters with new experiences, and hence there is no greater joy than to have an endlessly changing horizon, for each day to have a new and different sun."
░░░
Pokemon Ranger | Shadows Of Almia
░░░
---
---
╔
╗
╚
╝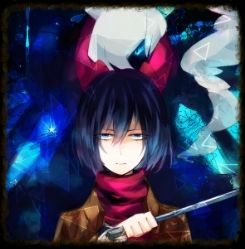 ░░░░░░░░░░░░░░░░░░░░░░░░░░░░
Private Roleplay

Based on Shadows of Almia

Between Rainbow Unicorns & ℰℯℯ℘

Inspired by a DS game & other Pokemon Role-Plays


i.e. Pokemon: Ties That Bind





Warning

| Consist's of adult language, mild violence, gore, and explicit themes.
It is to remain within RPG's guidelines.

Read along at own risk.
░░░░░░░░░░░░░░░░░░░░░░░░░░░░░
---
---
Some Legends
X
X
X
X
Have To Die
For Other Legends
X
X
X
X
To be Born
The world of Pokémon is a immeasurable one. It is inhabited by innumerable creatures, and when people come of age, they are set out into the world to capture and tame these creatures. Though no journey is the same, the goals are: to be the very best. They all strive to do their part in the world, to become better than everyone, however; just as all hearts have good intentions, there are those who would harm these creatures. They would use them for their own personal gain, for power, or to prove a point to the world. Such people exist, and though there are some who will fight against them, not every battle can be won. Villains do not always fall, and Heroes do not always succeed. Sometimes, evil triumphs over good, and the world will plunge into darkness. It does not mean that all hope is lost, however. There are those who continue to press forward, to fight for those who no longer can.

These people are called, Rangers. They are the elite of the Pokemon world, their Union system requiring more than just the brave, but the brilliant as-well. If there are children in the world who aspire to be more, they are sent to a Ranger School, where they are trained to be Operators, Technicians, Scientists, Breeders, and most of all, Rangers. Ranger are taught how to use what is known as a Styler, and it is how they befriend Pokemon and use them to help. Their biggest goal in the world is to help Pokemon and protect them from those who would do evil in the world. Our story starts off at Ranger School, where three individuals will uproot the world we live in, and flip everything around.

A new group of wrong doers have sprung into action; Team Dim Sun. They have created machines that can daze Pokemon and make them bend to their will, and soon it will come down to the Rangers to stop the Team from taking over the Almia region, and the world. The clock is ticking, and the mystery behind Team Dim Sun is under such dark competent it may never be solved.
|| Roles ||



1. Female - Ranger - Mikasa Ackerman



2. Female - Ranger - Kusaribe



3. Male - Operator - Oreki



4. Male - Top Ranger - Ryouta



5. Female - Top Ranger - NPC - Kido Tsubomi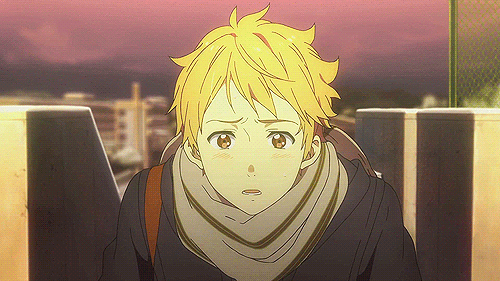 6. Male - Scientist- NPC - Akihito

[More To Come]
Taking place in...
0 posts here • Page 1 of 1
0 posts here • Page 1 of 1
Arcs are bundles of posts that you can organize on your own. They're useful for telling a story that might span long periods of time or space.
There are no arcs in this roleplay.
There are no quests in this roleplay.
Here's the current leaderboard.
There are no groups in this roleplay!
Welcome home, Promethean. Here, you can manage your universe.
Arcs are bundles of posts from any location, allowing you to easily capture sub-plots which might be spread out across multiple locations.
You can create Quests with various rewards, encouraging your players to engage with specific plot lines.
Settings are the backdrop for the characters in your universe, giving meaning and context to their existence. By creating a number of well-written locations, you can organize your universe into areas and regions.
Navigation
While not required, locations can be organized onto a map. More information soon!
There are no groups in this roleplay!
By creating Collectibles, you can reward your players with unique items that accentuate their character sheets.
Once an Item has been created, it can be spawned in the IC using /spawn Item Name (case-sensitive, as usual) — this can be followed with /take Item Name to retrieve the item into the current character's inventory.
Give your Universe life by adding a Mob, which are auto-replenishing NPCs your players can interact with. Useful for some quick hack-and-slash fun!
Mobs can be automated spawns, like rats and bats, or full-on NPCs complete with conversation menus. Use them to enhance your player experience!
Current Mobs
No mobs have been created yet.
Locations where Mobs and Items might appear.
You can schedule events for your players to create notifications and schedule times for everyone to plan around.
Add and remove other people from your Universe.
The Forge
Use your INK to craft new artifacts in Pokemon Ranger | Shadows Of Almia. Once created, Items cannot be changed, but they can be bought and sold in the marketplace.
Notable Items
No items have been created yet!
The Market
Buy, sell, and even craft your own items in this universe.
Market Data

Market conditions are unknown. Use caution when trading.

Quick Buy (Items Most Recently Listed for Sale)
Newest
Trending
Most Followed
None
Discussions
Topics

Replies
Views

Last post
Most recent OOC posts in Pokemon Ranger | Shadows Of Almia
There have been no posts in the OOC topic for this roleplay!