Name: Remus II
Species: Zorua
Gender: Male
Age: Teen
Appearance: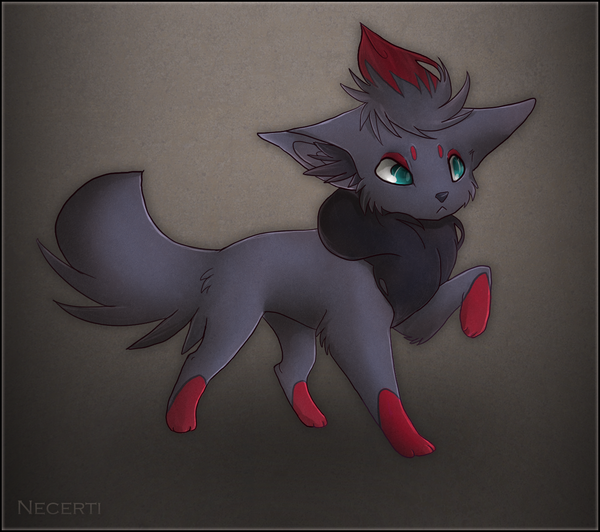 Remus is a bit larger than most Zorua, as is his brother.
Personality: Remus is kind and gentle, but can also be very hateful and bitter at times, because of the discrimination his kingdom receives.
History: Remus is the prince of New Moon Forest, and the next in line to be king, ahead of his twin brother Romulus. His mother Lupa has had him trained well in manners and politics, but his brother got most of the combat training.
Moveset: Snarl, Shadowball, Attract, Dark Pulse