Name: Lina Angela Cross
Gender: Female
Age: 14
Description: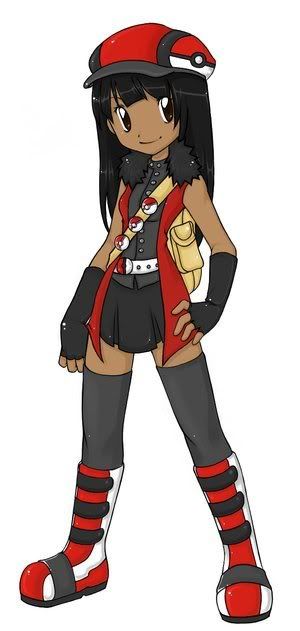 Personality: Lina is very exciteable, and somewhat childish. She's also quite energetic and playful. She's very caring for her pokemon friends, and is very kind to them, and others. She doesn't like watching her pokemon get beat, nor does she want them to get hurt, but she knows that they can take care of themselves. She generally tends to spoil them a tad.
History: Lina was a native pokemon trainer of her villlage. She generally made sure the wild pokemon didn't cause much trouble. However, she has traveled far and wide with her Father, capturing pokemon she liked here and there, making her team very diverse.
Chosen by Celebi, member of Team Cipher, or native?: Native
Pokemon (List your partners):
1. Aianto- Flash Cannon, Gear Saucer, Iron Head, Facade
2. Haunter- Evil Eye, Shadow Force, Destiny Bond, Confuse Ray.
3. Terrakion - Razor Wind, Wide Guard, Rollout, Megahorn
4. Cradily- Rock Wrecker, Stone Edge, Seed Flare, Giga Drain
5. Lepardas - Crunch, Assurance, Extreme speed, Lovely Kiss
6. Spiritomb - Shadow Sneak, Shadow Ball, Dark Pulse, Embargo
RP example (semi-lit):.