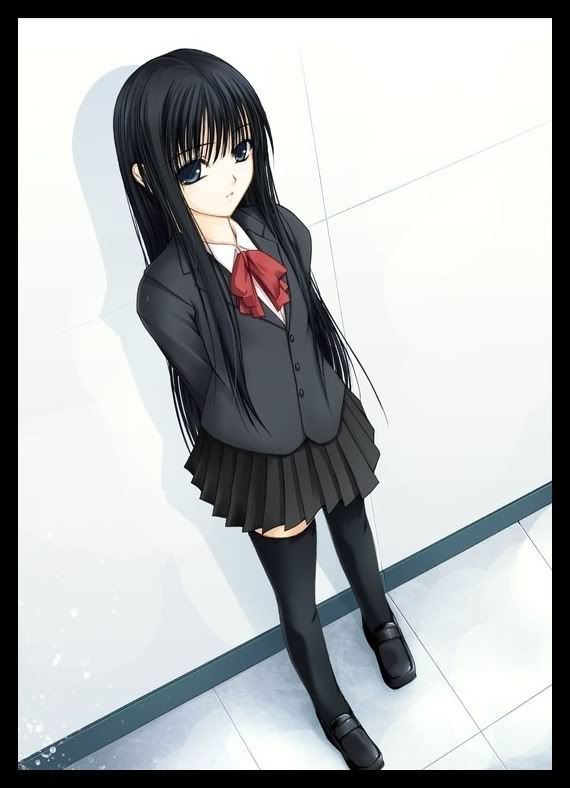 Character Skelly:
Name: Dragana Dream Nott
Age: 19
Occupation: FBI
Rank: Special Agent
Appearance:
The most striking feature about Dragana is her green eyes - they look like they were carved from living emeralds - cold and deadly, with silver flecks, making them almost surreal. Her raven black hair spills to her shoulders and down to the middle of her back. However, on the job, that's dangerous, so she always has her hair up. Usually in a braid, with a jade ring she uses to take down criminals when forced in hand to hand fighting. She has a pale ivory skin tone and has a thin but athletic build.
Personality:
At first, when you meet Dragana, her brash and cold attitude might make you think that she's as bad as the criminals she catches. But, underneath the exterior, she has a warm personality. Her wittiscims and sarcasm often makes things more interesting for certain, and is one way she catches criminals, which infuriates them.
Likes/Dislikes: Dark chocolate, Raspberries, Green; Criminals, Yellow, Kiwi fruit, Cigarettes.
Hobbies/Habits:
Gardening, (Growing Herbs Particularly), Ballet (since she was five), Chess.
Weapon:
Glock G30 45ACP
Miscellaneous Items:
A Diver's Knife (she used to dive)
History:
WIP