You are you from where ever you came from you have your own personal mission everyone dose
people gather all over the Dimensional plains to panangius 13 because here is the academy a huge place stuck in a time lock you enter in and stay for what feels like 10 years and come out ten seconds later.

The academy trains students from all over dimensions to travel and explore and to Pin new dimensions the academy have many classes and are very strict the people who took level 2 combat for a second year course died last year so be careful and once your out of the academy the world is yours to explore.


Narrator Out
listen up because i made a novel on this dam thing before i posted so you really need to reed ok its not difficult (breaths in )

she threw the rule book at him quite literally hitting him in the back of the head making him fall over the book opened in front of him it read...

Dimensional travel 101 crash Course
dimensional travel rules
you do not age outside your own dimension
you are not to kill or harm anyone unless fully licensed and provoked
all homophotaphate alpha omega artefacts are property of pantigus IIV
ever EVER EVERRR enter kill touch or look into the "earth" dimensions

methods of dimensional travel
1 . there are 3 main types of travel PROTECTED UNPROTECTED and FIXED
PROTECTED : when you jump threw a dimensions and gain the natural abilities of that dimensions sentient species
UN-PROTECETED : when you jump threw a dimensions retaining only your original natural abilities'
FIXED : when you jump threw a dimension retaining the dimensions of the previous dimensions n you jumped from

location / directional methods
1. there are also 3 methods of location travel PINPOINTED , FIXED RANDOM and FREE RANDOM
PINPOINTED : is where you place a keyhole marker so that you may jump to that dimension at any time
FIXED RANDOM : is where you are travelling randomly to a 3rd party dimension
FREE : EXTREMELY RARE free travel allows you to randomly go to even second party dimensions

the P.A.N.D.O.R.A .boxes and amulet

1. P.a.n.d.o.r.a stands for para-dimensional Additional Natural DNA Orientation Rearrangement Assist ...and is used to copy the natural abilities or "powers" from previously encountered dimensions there are two types of Pandora items the Pandora box and Pandora amulet
2. Pandora boxes are made at the pantigus institute of expropriation development and can sustain attribute changes for up to 3 hours however this varies on the sentient species power of ability and also how much the use exerts his or her self but even on full it will with stand for at least 12 minutes minimum
3. Pandora amulets are rare artefacts that can hold the ability's / attributes' indefinitely and even under the highest possible stress and have been known to even increase the potency of the abilities' / attributes and can be shut off or temporarily nullified by uttering "PANDORA CLOSE" and can be manually re activated by touching the front .
a foot came down hard on the open book slamming it shut
" NOW you see what's wrong " she uttered sounding angry and unhappy

(segment from my novel)



Blake smiled then WACK!!! "OR ELCE" she screamed putting her prized frying pan away in her bag. Blake recovered with a novelty lump upon his head and sighed "Hay jen how come you keep puling objects from your bag that wouldn't fit together I mean I didn't even see a pan shape in your bag and you pulled out a whiteboard what gives ?" jen glared at him well if you must know she pulled out an pamphlet
It read

The uses and logic of the para-dimensional Accessory and item Containment key or p.a.c.k for short
The idea is that a pack crates a dimension using your imaginative mind to allow huge amounts of storage threw the medium of a small bag type contraption.
The logic behind this is that we use your imagination to act as a catalyst to create a zeta dimension a zeta dimension is one which is a lot smaller than other dimensions equivalent to the size of a small house the portal gate is the same size as a large lap tray the zeta dimension is always made with a telekinetic link this allows the user to position the portal to any part of the dimension allowing the user to pluck out the item of their choice the zeta dimension can be expanded artificially but this costs a high amount of credi and will set you back a rather large amount for what is just and additional 5000cm3


Another segment for the novel





you can create any race you want because its cross platform due to the dimensional shifts that can be made all you need is a bio kay ^-^
the bio page will be linked also i have a few races as it is at the moment if your felling a little lazy :3 no characters are aloud to be human
but they can be almost human e.g. human but can only eat meat
also be creative don't be afraid to try and whipe out another character or crash into someone's storyline its going to be chaotic but thats the way it should be.

you can chalange someone to a life or death battle in which case the other people will vote who dies in the bio page after voteing has finished both partys will agree a time to join up online and Duel it out

once a character is dead the killer gains all his items and his bounty if there is one if there is not the killer gets 100$ bounty themselves


classes -

cross dimensional creature tamer

general explorer (searching for Pandora amulets and artefacts )

bounty hunter ( kills people with bounty's duhh)

outlaw ( kills all those with valuable items)

any other profession you can think off


current races

Pirosimolan - can fire and manipulate flames

aquasimaritan - can breath under and manipulate water

Phycosimati - has telekinetic / psychokinetic powers body usually favours one or the other greatly

linguitsanis - can decode any language or writing in a matter of minutes at most (can talk to animals)

Simiasapain - Huge demon like creature (they tend to be very unfriendly "-_-)


oh i almost forgot your fist 15 posts have to be in the academy before getting your items to jump dimensions kay ^-^



thats all enjoy
3 posts here • Page 1 of 1
Blake waved goodbye to his family as he walked threw the portal that had come for him he knew it would be a while before he came back but it was worth it he was going to see wonders that he didn't know existed he couldn't wait he ran toward the bright portal light ... and fell over

Blake : " Whoops ok guys i'm off for real this time"

Blake set of for adventure and dissipated into the portal

Blake's mother : " will he be ok ?" ("-_-)

Blake's dad : "don't worry he's stronger then he looks ......I think.........I hope."
---
12 her raw body covered in blood dripped as she walked out of that confining room that hellish place
them and there experiments were gone. In this massacrer she gained the power of telekinesis and psychokinesis as well as
Advance knowledge she created a dimensional transportation device and rigged a giant A bomb to blow
---
System voice: - Subject 11 test cubicle damaged. - - Initiate emergency protocol. - - Cryogenic stasis deactivate. -
System voice : - Subject 11 bio reading ( BPM : normal , Heat signatures : normal , Android enhancements : 3% damage - damage negligible
System voice: - Memory: 98% Damaged, Data intake systems appear normal ... Summary: all previous memory lost, Accessing default data for use...
System voice: - Loading ... loading ... loading ... done.
11 opens her eyes.
11 : Where am i ?
System voice: - voice acknowledged you are in a secret centre for world peace -
11: Who am i?
System voice : - you are subject 11 an android built as the ultimate weapon a different if you will you are the first of the 11 previous subjects to survive. All other information on you is classified
11: what should i do now?
System voice: - One video message for subject 11. Subject "Objective"
11: Computer Display!
(Her android apparatus in her eye reacted she saw an image of a man she did not know he began to speak)
Doctor Jones: This is doctor jones i don't have much time Ly- i mean 11 it's your job to stop 12 your successor.
Doctor Jones: I have unlocked you from your chamber by shooting it. This should cause enough damage to trigger the emergency protocols without causing damage to your body. Your objective is to find and destroy 12 we can't let her kill she was built to prevent wars what have we done... i leave all my hopes with you and lyra if your still there i love you.
(the message ended with a dark figure walking in screams were heard and the screen was obscured with blood)
(tears filled her face)
11: Why am i crying?
System Voice: - Increase in BPM and heat signature's when Doctor jones appeared on your screen would suggest some kind of strong relation with Him.-
(sirens began ringing)
11: system what's going on!!
System voice: -highly versatile item within fusion chambers explosion imminent evacuation suggested -
(11 ran to the nearest evacuation shoot. She emerged to see a figure standing by what appeared to be a portal she uttered something but 11 could not hear)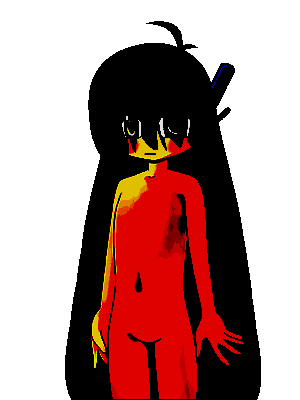 11 pursued the figure threw the portal
---
3 posts here • Page 1 of 1
Arcs are bundles of posts that you can organize on your own. They're useful for telling a story that might span long periods of time or space.
There are no arcs in this roleplay.
There are no quests in this roleplay.
Here's the current leaderboard.
There are no groups in this roleplay!
Welcome home, Promethean. Here, you can manage your universe.
Arcs are bundles of posts from any location, allowing you to easily capture sub-plots which might be spread out across multiple locations.
You can create Quests with various rewards, encouraging your players to engage with specific plot lines.
Settings are the backdrop for the characters in your universe, giving meaning and context to their existence. By creating a number of well-written locations, you can organize your universe into areas and regions.
Navigation
While not required, locations can be organized onto a map. More information soon!
There are no groups in this roleplay!
By creating Collectibles, you can reward your players with unique items that accentuate their character sheets.
Once an Item has been created, it can be spawned in the IC using /spawn Item Name (case-sensitive, as usual) — this can be followed with /take Item Name to retrieve the item into the current character's inventory.
Give your Universe life by adding a Mob, which are auto-replenishing NPCs your players can interact with. Useful for some quick hack-and-slash fun!
Mobs can be automated spawns, like rats and bats, or full-on NPCs complete with conversation menus. Use them to enhance your player experience!
Current Mobs
No mobs have been created yet.
Locations where Mobs and Items might appear.
You can schedule events for your players to create notifications and schedule times for everyone to plan around.
Add and remove other people from your Universe.
The Forge
Use your INK to craft new artifacts in Portal Jump. Once created, Items cannot be changed, but they can be bought and sold in the marketplace.
Notable Items
No items have been created yet!
The Market
Buy, sell, and even craft your own items in this universe.
Market Data

Market conditions are unknown. Use caution when trading.

Quick Buy (Items Most Recently Listed for Sale)
None
Hello there Welcome to the academy let me take your luggage and escort you to your room
Discussions
Topics

Replies
Views

Last post
Most recent OOC posts in Portal Jump
This is the auto-generated OOC topic for the roleplay "
!!Portal Jump!!
"
You may edit this first post as you see fit.