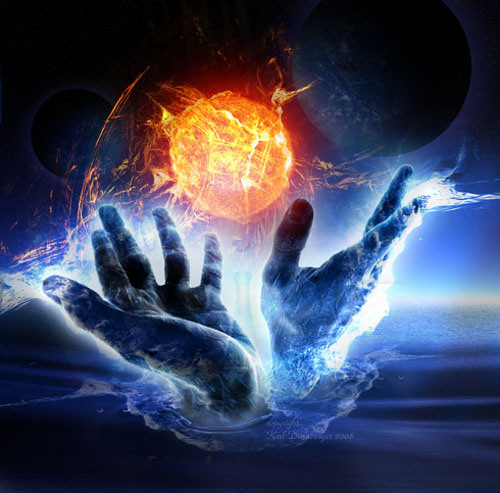 Absolute power corrupts absolutely. Do you have the power to let go? That is the question the youths empowered by a mysterious meteor rock discovered in a cae must face. The rock grants these individuals gifts unique to them and no one else in the world. Their lives are drastically changed by the superhuman abilities they manifest and the world as well by the choices they make with their powers. Anything is possible it could turn an artist into a man who could paint the future or a drug dealer into a comic book super hero!
Taking place in...
Arcs are bundles of posts that you can organize on your own. They're useful for telling a story that might span long periods of time or space.
After being shot in the chest by a hitman, Michael slowly finds himself fading from the life he deems incomplete. Carmen attempts to save Michael, but only makes matters worse as she destroys his body and exposes her powers in the open
There are no quests in this roleplay.
Here's the current leaderboard.
We are dangerous, we are united, and we do not tell. Guns, Drugs, Prostitution, Extortion, Racketeering, Kidnapping, Human Trafficking, Assassination, you name it we do it.
Welcome home, Promethean. Here, you can manage your universe.
Arcs are bundles of posts from any location, allowing you to easily capture sub-plots which might be spread out across multiple locations.
You can create Quests with various rewards, encouraging your players to engage with specific plot lines.
Settings are the backdrop for the characters in your universe, giving meaning and context to their existence. By creating a number of well-written locations, you can organize your universe into areas and regions.
Navigation
While not required, locations can be organized onto a map. More information soon!
By creating Collectibles, you can reward your players with unique items that accentuate their character sheets.
Once an Item has been created, it can be spawned in the IC using /spawn Item Name (case-sensitive, as usual) — this can be followed with /take Item Name to retrieve the item into the current character's inventory.
Give your Universe life by adding a Mob, which are auto-replenishing NPCs your players can interact with. Useful for some quick hack-and-slash fun!
Mobs can be automated spawns, like rats and bats, or full-on NPCs complete with conversation menus. Use them to enhance your player experience!
Current Mobs
No mobs have been created yet.
Locations where Mobs and Items might appear.
You can schedule events for your players to create notifications and schedule times for everyone to plan around.
Add and remove other people from your Universe.
The Forge
Use your INK to craft new artifacts in Power. Once created, Items cannot be changed, but they can be bought and sold in the marketplace.
Notable Items
1 in existence, base price 1,000,000.00 bits.
You've got wonderful information on this site. Look into my blog post - %anchor_text (https://pixabay.com/users/nhacaimibet-11742024/)
1 in existence, base price 1,000,000.00 bits.
You can have a brand new article to post on your website starting at $10 in as little as 5 days! Learn more here: http://bit.ly/2uQcAI1
The Market
Buy, sell, and even craft your own items in this universe.
Market Data

Market conditions are unknown. Use caution when trading.

Quick Buy (Items Most Recently Listed for Sale)
None
Discussions
Most recent OOC posts in Power
PM ME FOR MORE DETAILS AND IF YOU ARE INTERESTED!
WE NEED A DEDICATED FEMALE!!!!!!
Oh, I see. Well, that's all right.
@true grave: you might want to read the rules again...this is a CLOSED rp - meaning its private and you can't join. Sorry
Hey, man, it's been a while. I'll make a reservation for this, if that's cool. Quick question, are we allowed to use powers from established media, like TV shows or books?