---
---
Noah Alexander Wellington
---
---
| Nickname |
Noah doesn't really do nicknames. Most simply call him by his name. I'm sure people have a couple nicknames for him, yet no one is brave enough to really say them to his face.
| Age |
Twenty
| Gender |
Male
---
| Appearance in Description |
Noah stands at the height of six feet two inches (6'2") and weighs anywhere around two hundred and eight pounds (208 lbs.). His weight is mostly in muscle, due to the time he spends in the gym. He doesn't look overly "bulky," just firm and toned in all the places needed to be. His shoulders are broad and a bit squared, leading down into a wide expansion of chest and a lean stomach. He has large hands that are not considered exactly "rough," since he is not used to physical labor, and taut, strong arms thanks to weights. Noah does not have many scars, but the few he does have he received out of sheer stupidity. One scar that travels across his firm stomach is deep, he has had it for years now, but it has yet to fade at all; the story behind it is rather interesting, yet is rarely told. His skin, obviously not flawless, is a gentle tan color, being not dark nor light. As for facial features, Noah has a rounded jaw/jawline with a wide nose and rather full lips for a male, though everything seems evened out in the long run, grant you. He tries shaving regularly but sometimes, like most other men, he becomes lazy and lets it go days at a time. Hey, a light five o'clock shadow or beard never hurt anyone, right?

His hair is dirty blonde in color, always kept short, and usually styled certain ways depending on the situation. He is always clean looking and presentable, believe you me; hygiene is something Noah Wellington is strict about. His eyes are deep blue colored pools that tend to look like melting snow one minute and then the clearest blue sky in the next. Out around his pupil burst dominant streaks of silver; if you're close enough, they're easy to see. Noah's teeth are straight and white, due to the fact that he brushes them at least twice a day. As for his voice, it is deep and on the line of being husky.
For attire, Noah is a city boy, after all. He is usually dressed in a nice pair of khakis or slacks and a button down shirt or a polo. He doesn't really wear a plain tee anywhere or jeans unless he's lounging around in his apartment. You will never find him not dressed nice. To him a polo is casual. He's always in designer clothes and wouldn't know what a Wal-Mart is to save his life. Hey, it's how he's been raised all his life, alright? Mix his dominant, confident aura and the inviting smell of Axe cologne, and you'll find one handsome guy. A guy who knows it.
---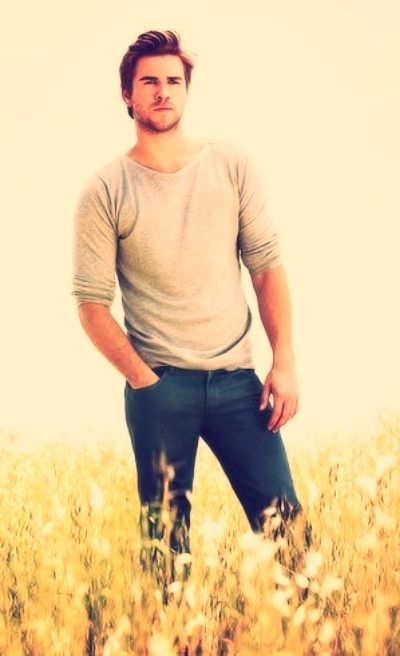 | Personality |
Bossy

: Often


Opinionated

: Always


Afraid//Paranoid

: Never [he'd never show or admit to it if he was]


Ruthless/Relentless

: Sometimes


Demanding

: Mostly Always


Broken

: Sometimes [never shown]


Affectionate

: Rarely


Risk-Taking

: Sometimes


Fearless

: Always


Tough

: Always [tries to be, at least]


Self-Controlled

: Mostly Always


Independent

: Sometimes [why would he have to be with his father's money?]


Honest

: Most Always


Loyal and Faithful

: Often to Not


Serious

: Almost Always


Romantic

: Rarely


Flirty

: Always


Sympathetic

: Rarely


Sarcastic

: Almost Always


Optimistic

: Rarely


Determined

: Sometimes


Logical

: Always


Hyperactive

: Often


Sweet/Kind/Caring

: Practically Never


Protective

: Always


Nurturing

: Rarely


Humorous/Funny

: Sometimes [he'd like to think so]


Seductive/Manipulative

: Rarely [when he needs to be or wants to]


Violent/Cruel

: Rarely


Ill-Tempered

: Sometimes


Social

: Most Times


Emotions

: Fairly Controlled
---
| Likes |

+Control+
+Money+
+Not Working+
+Women+
+Liquor+
+New York City+
+Winning+
+Wit+
+Gambling+
+Australia+
+Social Events+
+ Attention+
+Reading+
+His Brother, Harrison+
+Verbal Arguments+
+Blondes+
+Food+
+Feeling/Being Wanted+
+The colors Blue and Green+
+ Learning+
+Pie+
+Automobiles+
| Dislikes |
-Work-
-Being Told What to Do-
-His Father [most times]-
-Death-
-Onions-
-Liars-
-Idiots-
-The "Country"-
-Rednecks "Everyone in Aldridge."-
-American Slang Words-
-Greasy Burgers-
-Burnt Food-
-Large Animals-
-Failing/Losing-
-Being Laughed At-
- "Cheap Clothes"-
-Loud/Whiny/Annoying Women-
-Mustard-
| Fears |
- Not being good enough for his father -
- Failing his father -
- Not being able to run the business right -
- Growing old alone -
- His brother dying –
| Quirks |
* When he's frustrated he runs his hands through his hair *
* He stutters when he gets nervous, to his embarrassment *
* Noah has the tendency to sing songs that pop into his head, even though he cannot sing

at all

*
---
| Theme Song || "Round and Round" - Imagine Dragons |
We are all living the same way, the same way
We are escaping the same way, the same way
Circling, ooh
We are a part of the same play, the same play
We think we're making our own way, our own way
Circling, ooh

You don't have to hold your head up high

Round and round
I won't run away this time
Till you show me what this life is for
Round and round
I'm not gonna let you change my mind
Till you show me what this life is for

We are afflicted by fiction, by fiction
Building a case for eviction, eviction
Circling, ooh
Guarding a tower of ancients, of ancients
Shooting down arrows of patience, and patiently
Circling, ooh

You don't have to hold your head up high

Round and round
I won't run away this time
Till you show me what this life is for
Round and round
I'm not gonna let you change my mind
Till you show me what this life is for

All the emptiness inside you
Is hard enough to fill
Without a sense of purpose
We're setting up to fail
You don't have to make it right
Just hold your head up high

Round and round
I won't run away this time
Till you show me what this life is for
Round and round
I'm not gonna let you change my mind
Till you show me what this life is for
---
---
---